Seven decades take center stage
Share - WeChat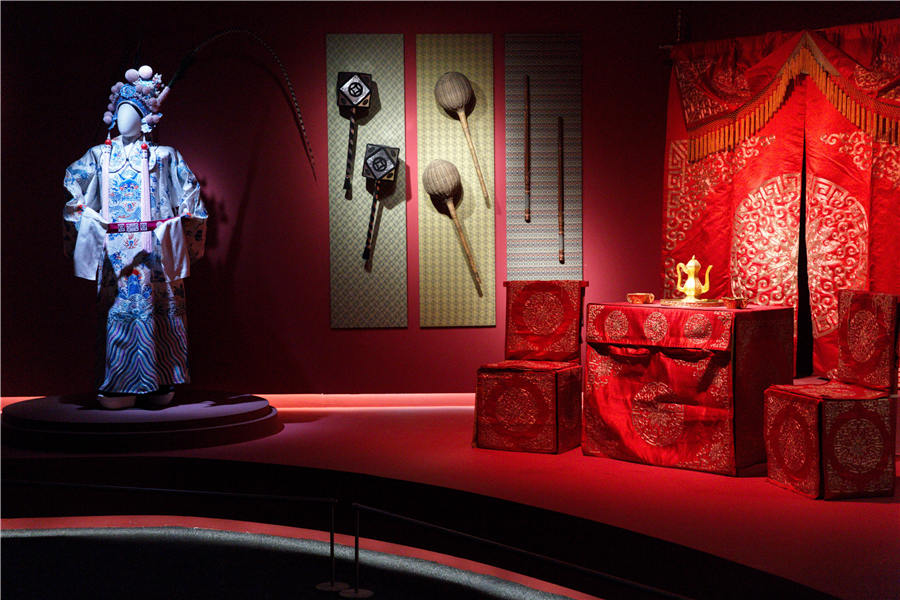 Curator Zhuge Yingliang says the exhibition comprises four sections-mission, innovation, education and achievement-and outlines the school's history in correspondence with the country's development through artifacts, texts and multimedia technology.
Visitors can learn about the school's history from photos and manuscripts, discover the ins and outs of performances through exquisite costumes and ornaments, and see innovative stage designs by contemporary students of traditional art forms.
The exhibition, which runs until February, is the grand finale of the academy's 70th-anniversary celebrations, featuring a series of events over the last four months, including 17 theater performances and concerts, 140 video recordings of classic stage performances and documentaries, and public lectures and seminars.
In 2020, four generations of teachers and students, ranging from senior artists and leaders of the institution to young students from the middle school affiliated with the academy, jointly wrote a letter to President Xi Jinping about the work the academy has done in Chinese-opera education.