Body and soul, a haven for the elderly
Share - WeChat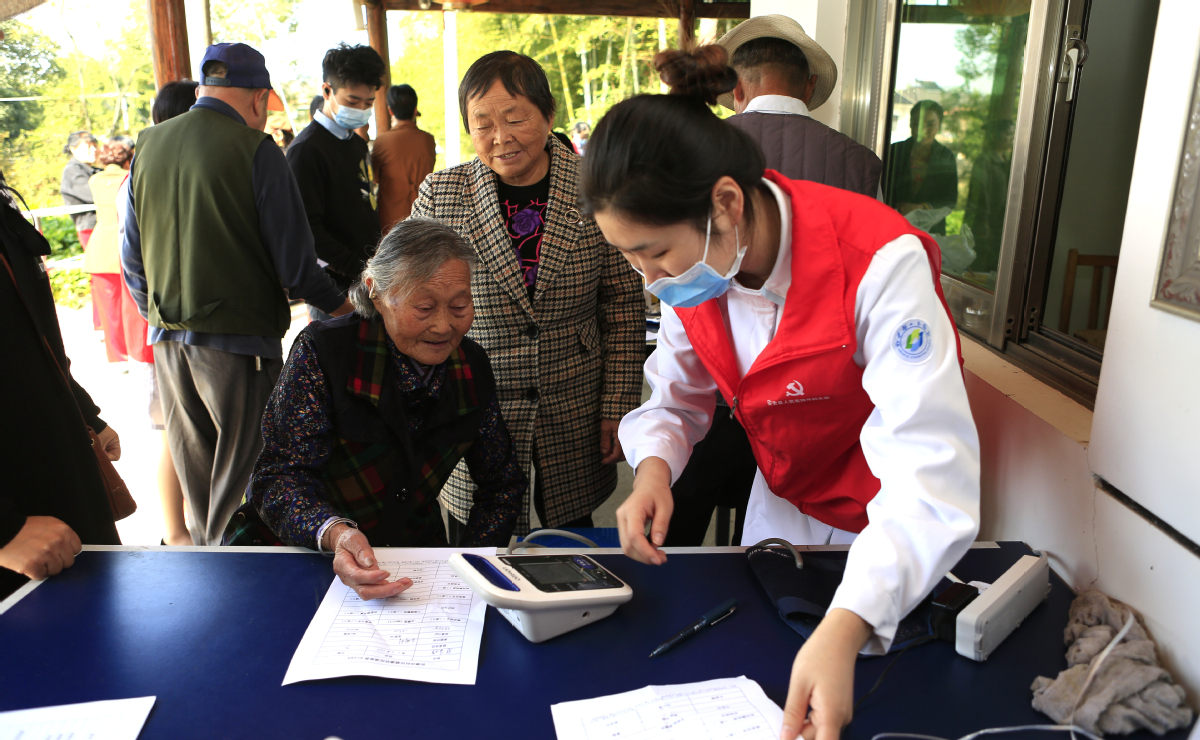 Retired official turns his former village home into holistic retreat for seniors
Jin Renchun has devoted himself to the well-being of the elderly in his village in Anji county, Zhejiang province, for the past five years.
Jin, who has lived in the provincial capital, Hangzhou, for 30 years, often shuttles between it and guantangchong village, 78 kilometers away.
"Hangzhou's not that far away, but somehow I often miss it," Jin said, the "it" being the long corridor of a house in which he grew up.
In 2015, Jin turned his house in guantangchong into a place for the elderly in the village to get together. He named it Xiaoxingguan, meaning "filial conduct pavilion", hoping that those who use it can feel warmth and respect.
"The idea came to me when I was talking with my friends, who are also in their 50s, about aging and what we can do once we get old," Jin said.
Guantangchong is a village of about 400 people, and about 120 of them are age 60 and older. The elderly have nowhere to go for leisure, apart from the facility Jin set up, and the nearest market is 2 km away.
"We're keen for the elderly to have a place to get together and have fun," Jin said.
Born in 1965, Jin studied at Hangzhou University, now known as Zhejiang University, and gained a doctorate in chemistry. He worked in provincial government for 25 years before shifting to the private sector when he was 50.
The work on converting Xiaoxingguan began when he semiretired in 2015 so he could devote most of his time to the project.
The indoor space of the house covers about 150 square meters and includes radio, television, a projector and table tennis facilities. It also has an outdoor garden covering about 120 sq m, adjacent to an open square of about 500 sq m.
There the elderly can chat, play chess, watch films, do physical exercise under the guidance of trained instructors, receive free medical examinations and have meals together during holidays.
"When we opened to villagers in 2016 people were skeptical about us being able to provide all of this free of charge," Jin said.
Gradually their attitudes shifted from observing to participating, and now, enjoying.
"The most popular activity is the gathering during the Chongyang Festival, also known as Double Ninth Festival, when the elderly can watch opera performances and have meals together," Jin said.