Jazzing up the music scene
Share - WeChat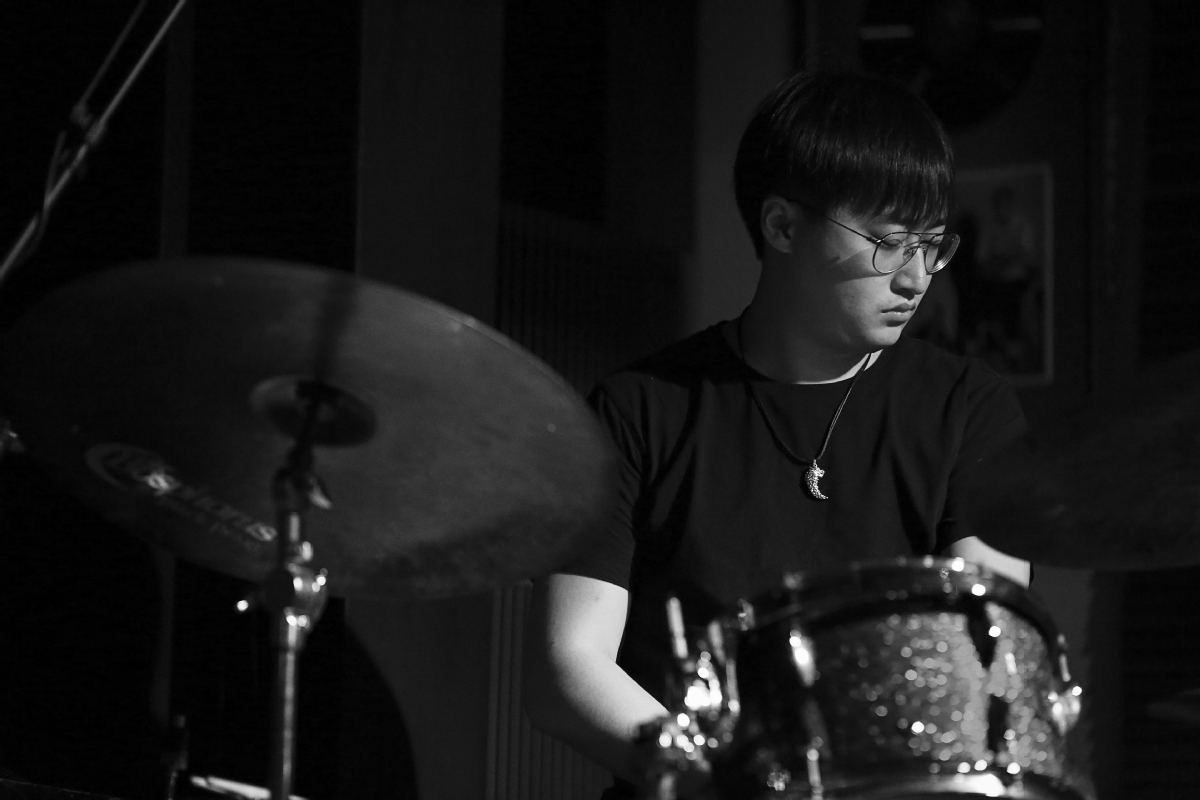 On Jan 23, he will give a concert along with his musician friends, including bassist Zhang Ke, singer Zhang Ying and pianist Huang Jianyi, at the Forbidden City Concert Hall in Beijing.
"When I started to prepare for this concert, I wanted it to be a reunion of old friends since I've been away from home for a year," says Xu. "All of the musicians, who will perform with me onstage, have seen my growth as a drummer. It will be an emotional and memorable night."
Xu named the concert "jazz fairy tale", hoping to conjure up images with his original music. The concert's name in Chinese is Jue Shi Tong Hua, which also echoes his name. "It will cover songs I wrote over the past few years and speak for my development as a musician," he says.
One of the songs Xu is going to perform is titled Story of Beginning, which he wrote in 2015. He was 21 years old then and it is one of the first original songs Xu wrote. He describes the song as "the first one that delivers his musical ideas thoroughly and clearly".
Other works Xu will perform in the concert include Confucius' Dream, in which the young musician combines Chinese musical elements with his unique jazz language, and A Wandering Rabbit, which he portrays a little rabbit running in the forest after it gets lost.
Last year, like many people, Xu slowed down his schedule due to the outbreak and spent time alone. This enabled him to create more music and reflect upon his past works. A new song, titled Love You 3,000, was born. Instead of a romantic love song, it is dedicated to families, Xu says.
"When Tony Stark is told by his daughter Morgan 'I love you 3000' in the movie Avengers: Endgame, it is one of the most heartwarming and touching scenes. The dialogue between Iron Man and his daughter is deeply rooted in the hearts of many people. Though Iron Man died, his love for his daughter is forever," says Xu."I want to say the same line to my family too especially when I am away from home."
Born in Harbin, Heilongjiang province, Xu was introduced to music by his father, who is a drummer of a local rock band and a music educator. Luckily, Xu's experience of learning music was not a solitary one because his twin brother Xu Zhihan also learned music as a child and is a guitarist studying in Germany now.
"Thanks to my father, we were trained with solid techniques and avoided making mistakes while we learned to play music. With my brother, I played music in a fun way. In the beginning, we played as a rock band and after both of us got to learn about jazz, we played jazzy sounds," says Xu Zhitong.
Most Popular