Jazzing up the music scene
Share - WeChat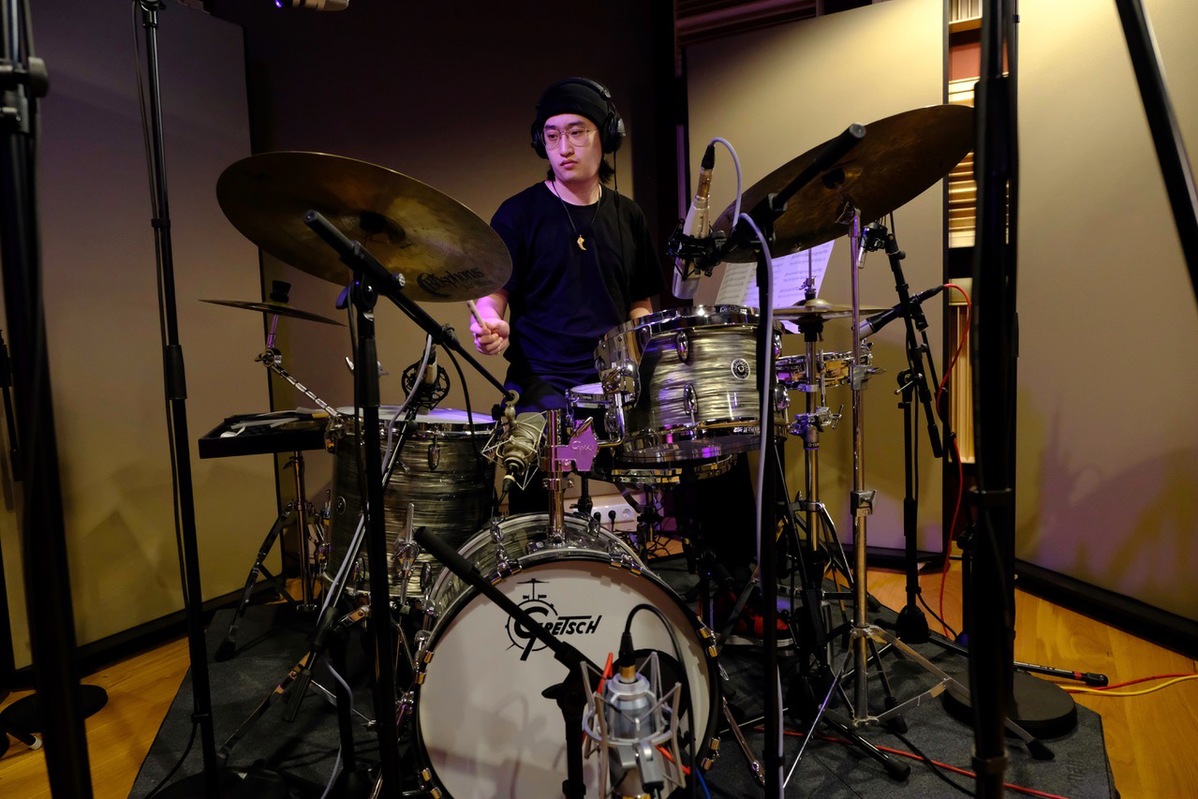 "I am so lucky to have someone grow up with me and play music with me all along," says Xu Zhitong.
In 2011, he embarked on his journey to study in Germany. He obtained his bachelor's degree from the Conservatory of Wurzburg before his furthered his studies at the University of Music and Performing Arts Munich to get his master's degree.
During his study in Germany, Xu Zhitong gained stage experience by performing with big bands, such as the Landes Jugend Jazz Orchester Brandenburg and the band based in the University of Music and Performing Arts Munich.
"He is such a young talented musician, who can deliver his music ideas with rich colors and solid techniques," said the presenter on BR Klassik radio, Germany, who interviewed Xu Zhitong in 2018.
"He is one of my top students. He has a born talent for music, which will shine on any stage in the world," said professor Andreas Kissenbeck, a pianist and composer, of Xu Zhitong.
In 2021, the drummer will focus on giving live performances in China and launch workshops, hoping to share his knowledge and experiences with more young jazz learners and jazz lovers in the country.
"I will have more programs bringing all kinds of jazz, from avant-garde to experimental, standards to original compositions. I want more people in China to get to know jazz and fall in love it," Xu Zhitong says.
Most Popular