Hebei records 40 new COVID cases, one in new city
Share - WeChat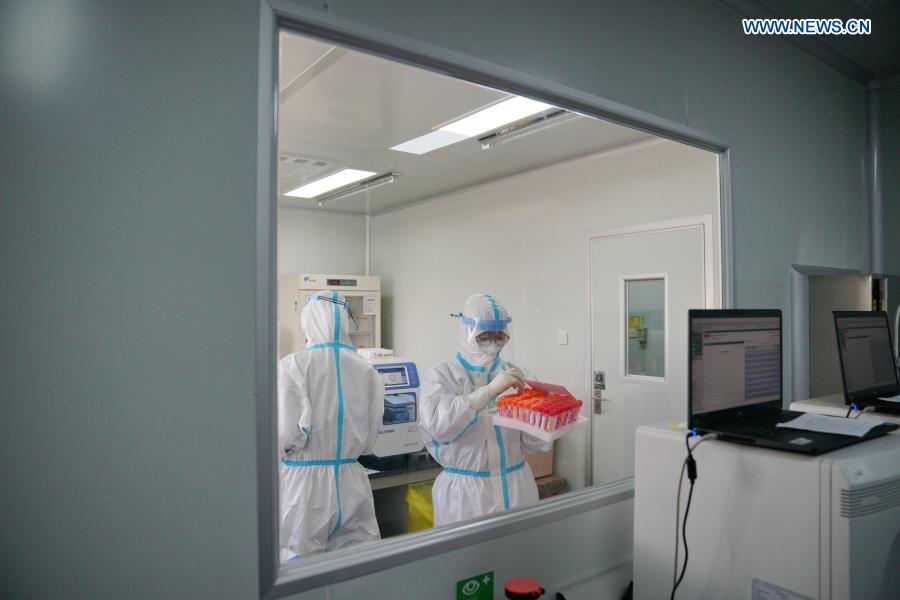 Hebei province reported 40 confirmed COVID-19 cases and 26 asymptomatic carriers on Tuesday morning, with one confirmed from Langfang city which neighbors Beijing. This is the first case reported outside Shijiazhuang and Xingtai, the two hard-hit cities since the new cluster infection of COVID-19 occurred last week.
The cases were confirmed in 24 hours on Monday.
After the new rise, Hebei has a total of 305 recently confirmed COVID-19 patients and 227 asymptomatic carriers under medical observation, Hebei health commission said. Among all confirmed cases, one is suffering an acute illness, nine have severe symptoms and the rest are displaying medium or mild conditions.
Among the newly confirmed cases, 39 are in Shijiazhuang, Hebei's capital city, and two were previously diagnosed as asymptomatic carriers.
One confirmed case is in Gu'an county of Langfang city, which is about 50 kilometers southwest of Beijing.
She is an employee of a company in the Xicheng district of Beijing and lives in a community in Gu'an. Since Dec 31, she had been to Shijiazhuang twice, and had commuted on Subway Line 4 in Beijing.
The community she lives in, the Yingguogong Fifth compound in Gu'an, was listed as a medium-risk area on Tuesday morning.
More than 6,000 samples for nucleic acid testing have been taken from related people and surfaces of public areas in Zhuangsheng Square, where she works. All results are negative, according to the district's notice on Tuesday.
After an epidemiological survey, the Xicheng district has found the woman had 95 close contacts, and all have been put under quarantine.
Most new confirmed cases in Shijiazhuang are still in villages of Gaocheng district, while several were from the city's other counties or districts. Many of the new confirmed cases had attended weddings or other gatherings before contracting COVID-19.
Among the new cases, there are two truck drivers who had been to places outside Hebei – they had visited Tianjin municipality as well as the provinces of Guizhou, Anhui and Shaanxi to deliver goods, according to their movements disclosed by local authorities.
The province has reported new cases for 10 consecutive days since this new outbreak of COVID-19 started in the beginning of the year.