A sweet result
Share - WeChat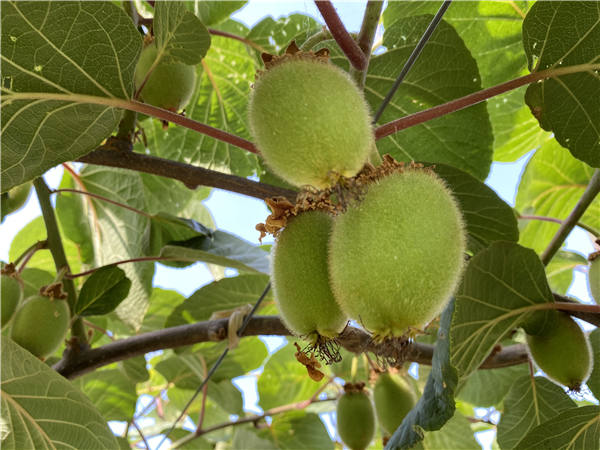 After years of research and personal expenditure, kiwifruit farmer Li Xiaoyang might just have given Chinese growers an edge over their foreign counterparts, Li Yingxue reports.
By rubbing his thumb a few times on the surface of a kiwifruit, Li Xiaoyang can tell its sugar content, just from the sound it makes.
From Li's father to his 27-year-old son, for over four decades, three generations of his family have been devoted to cultivating kiwifruit in Shaanxi province.
Most customers often store kiwifruit for a week or so before they can eat them. Some will place the kiwifruit in a vented plastic bag with an apple or banana to hasten ripening.
Li's goal, however, is to bring kiwifruit to his customers delicious and ready-to-eat, meaning they won't have to wait too long to get their fix of the anti-oxidant-filled fruit, and growers can cultivate a higher income.
After 11 years of his research and experimentation, 2020 finally saw him achieve just that. When his ready-to-eat kiwifruit was put up for sale on Alibaba's grocery-retail chain, Freshippo, in October, daily sales of the fuzzy-skinned fruit grew exponentially throughout the month.
"We want the whole country to know about our delicious ready-to-eat kiwifruits and, one day, we hope to sell our products overseas," Li says.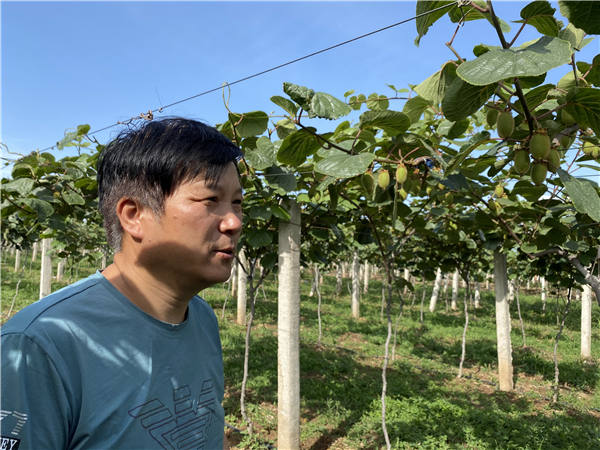 Left with a gooseberry
In Li's mind, there are three challenges that the kiwifruit industry in China is facing-compared with their New Zealand counterparts, the Chinese fruit is not as sweet, therefore foreign brands tend to dominate the market and the kiwifruit farmers don't make much money.
Kiwifruit, native to China, is also known as the Chinese gooseberry. It was introduced to New Zealand in 1904 by school principal Isabel Fraser, when she planted seeds that she had collected during her travels.
According to Julia Morton's book, Fruits of Warm Climates, published in 1987, New Zealand growers began calling it "kiwifruit" in 1962 and the name was quickly and widely accepted. It was commercially adopted as the trade name for the fruit in 1974.
According to a report published by analysts at Research and Markets in February, in 2018, at 2.3 million metric tons, China accounted for the largest volume of kiwifruit consumption, around 51 percent of the global total. China also accounts for half of the world's total production of kiwifruit with a volume of 2.1 million tons.
From 2007 to 2018, the average annual growth rate of China's production volume exceeded 6 percent.
On the other hand, New Zealand with 417,000 tons was the biggest exporter of kiwifruit in 2018, resulting in nearly 29 percent of the world's total exports and, in value terms, New Zealand remains the largest kiwifruit supplier worldwide, comprising 42 percent of global exports worth $1.2 billion.
A report on the development of China's kiwifruit industry, published in September by the national kiwifruit industry innovation alliance, shows that, as of the end of 2019, there were 309,000 hectares of kiwifruit fields in China, and that Shaanxi is the country's largest producer in terms of scale, accounting for around 40 percent of the nation's total growing capability.
The report states that the need for high quality kiwifruit is increasing, while also pointing out that there are still problems in the industry, such as handling techniques and standards post-harvest and a lack of innovation.
According to Li, the total combined income of as many as 75 Chinese kiwifruit growers is equal to that of just one of their New Zealand counterparts.
Most Popular