An analysis of American interference in Xinjiang affairs under the context of human rights protection - A research report from the perspective of Xinjiang's population
By Zuliyati Simayi and Zhang Yaxi, School of Marxism Xinjiang University | chinadaily.com.cn | Updated: 2021-01-06 15:38




Share - WeChat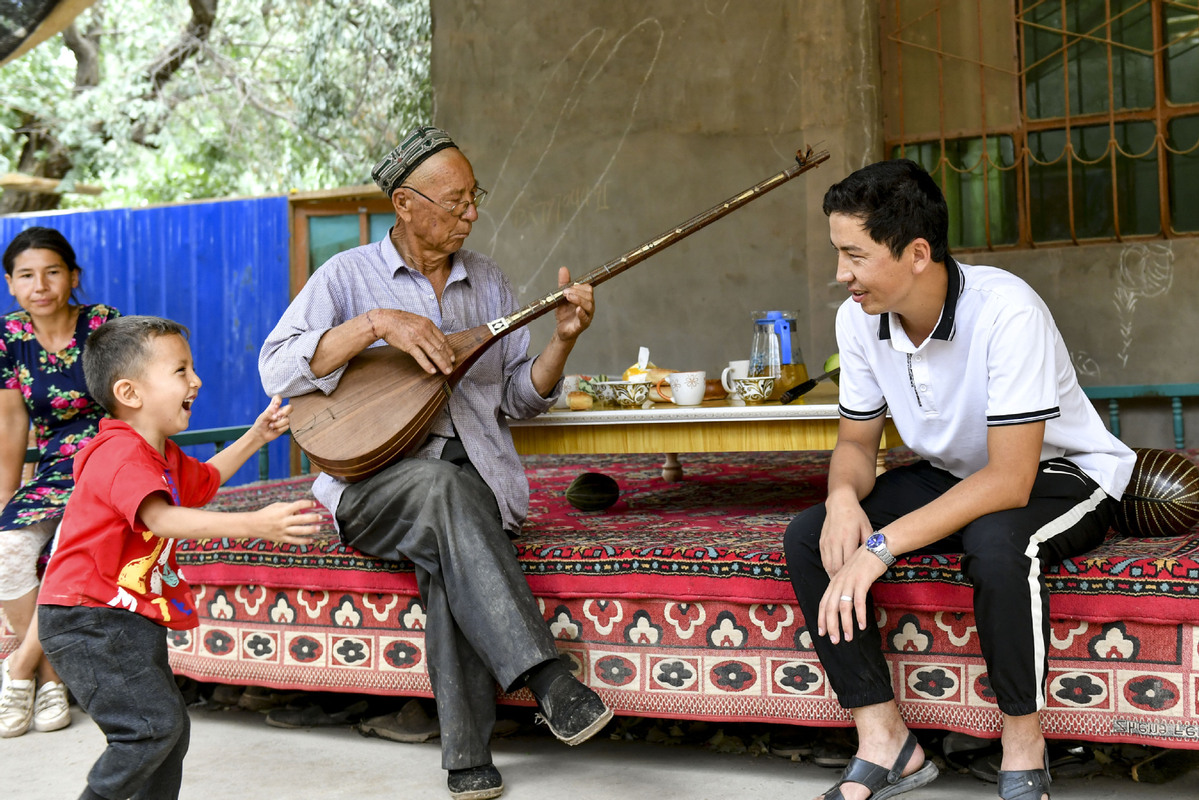 Population is a fundamental, overarching and strategic issue faced by human society. People's understanding of population issues has always been changing with the development of economy and society and the progress of science and technology.
Under the initiative of the United Nations, national governments, international organizations and non-governmental organizations have held a large number of international conferences on population issues in order to increase common concern over population issues, realize shared perception of population development and jointly promote population development.
At the 1994 International Conference on Population and Development held in Cairo, the United Nations adopted the Programme of Action of the International Conference on Population and Development, clarifying the correlation among population, sustained economic growth and sustainable development.
The adoption of the Programme of Action not only indicated an inseparable relationship between population and development, but also means that promoting population development while realizing sustainable development is of great necessity.
Therefore, population development not only refers to the changes in number, quality, structure and distribution of population and the development of their relations, but also involves the changes in the interaction between population and economy, society, resources and environment.
Since the founding of the People's Republic of China over 70 years ago, the Chinese government has always been adopting a perspective of population in the deployment of economic development strategies, formulation of social development policies and investigation of resource and environmental issues, attaching importance to and adjusting the relationships between population and economy, society, resource, environment and other factors.
Xinjiang belongs to China. The population situation in Xinjiang, like that of other parts of China, has always been a priority of the Chinese government.
At present, Xinjiang is in a golden period of prosperity and development, with sustained economic development, harmonious and stable society, and people living and working in peace and contentment.
However, in order to realize its ulterior political purpose, the United States has repeatedly fabricated lies of China "violating human rights of ethnic minorities" under the pretext of human rights.
In the western countries' public opinion campaign against China's Xinjiang, some scholars have conducted a lot of academic activities disregarding the reality in Xinjiang.
In June 2020, the German scholar Adrian Zenz published a research report through Jamestown Foundation titled Sterilizations, IUDs, and Mandatory Birth Control: The CCP's Campaign to Suppress Uygur Birthrates in Xinjiang (later referred to as "the report"), which is filled with distorted facts, information without details and data of unknown sources. It can be regarded as another attempt to defame Xinjiang from the perspective of population.