Officials and SOE executives punished for graft
Share - WeChat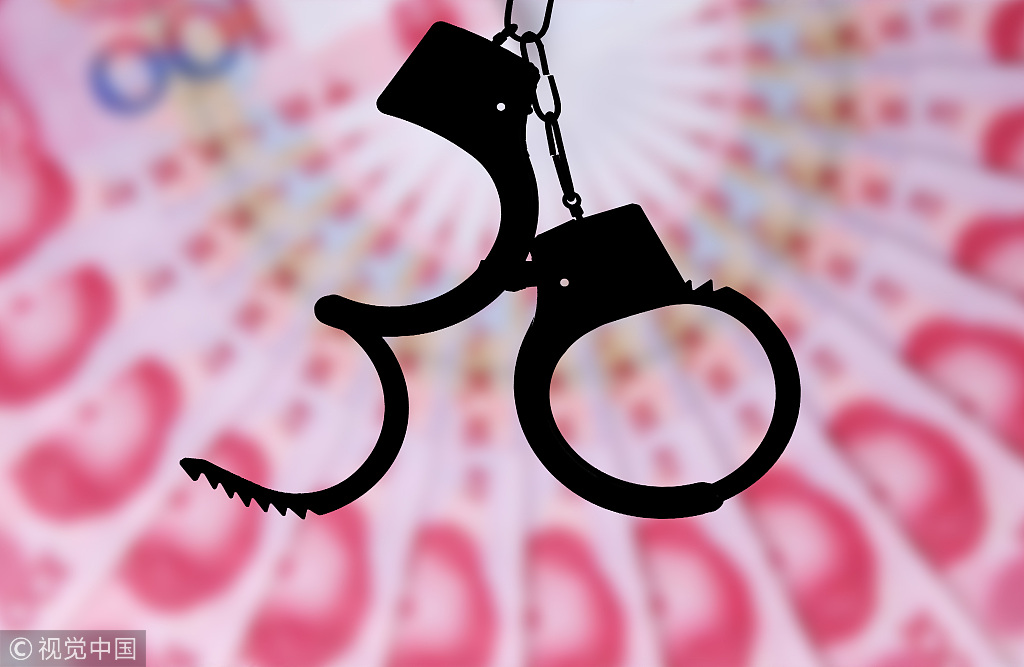 Four senior government officials and executives of State-owned enterprises have been punished for disciplinary and legal violations, the country's top anti-graft watchdogs said on Monday.
According to a statement on the website of the Communist Party of China Central Commission for Discipline Inspection and the National Supervisory Commission, inspections last year found the four had committed duty crimes and were suspected of bribery.
Deng Huilin, 55, a former vice-mayor of Chongqing and head of the city's public security bureau, was dismissed from his public post and expelled from the Party after he was accused of seeking profit for others and illegally accepting properties.
During his time in office, Deng frequently accepted banquet invitations and gifts from private companies that could have affected the impartial execution of official duties, and he was found to have used his power to trade favors for money, the anti-graft authorities said. Deng was the third successive Chongqing public security chief to be removed from office.
Another government official to be expelled from the Party and removed from public office was Wen Guodong, 53, former vice-governor of Qinghai province, who was accused of violating Party discipline and laws.
Following an investigation, Wen, who also served as Party chief of the Haixi Mongolian-Tibetan autonomous prefecture and the Qaidam Circular Economy Pilot Zone in Qinghai, was found to have acted as a "protective umbrella" for illegal coal mining in the province and to have used his power to seek profit for companies through illicit mining.
A statement on the investigation said his dereliction of supervision over illicit mining in the Muli coal field in the province's Qilian Mountains had led to continuing illegal mining activities.
Meanwhile, Wen not only accepted gifts and banquet invitations from private companies but was also dishonest to the Party when he was questioned about the issues, the statement added.
Hu Wenming, former chairman of China State Shipbuilding Corporation, was expelled from the Party and Luo Jiamang, former general accountant of China's biggest food trader, China National Cereals, Oils and Foodstuffs Corp, was expelled from the Party and his official post.
Hu, 63, already retired, was accused of violations including frequent visits to private clubs or expensive resorts, taking advantage of his posts to seek profits for others and taking bribes.
Luo, 56, was found to have committed duty crimes, including disposing of State-owned assets at low prices and illegally intervening in engineering projects. He is also suspected of embezzlement and taking bribes, the statement said.