Research center aids in development of Uygur medicines
Share - WeChat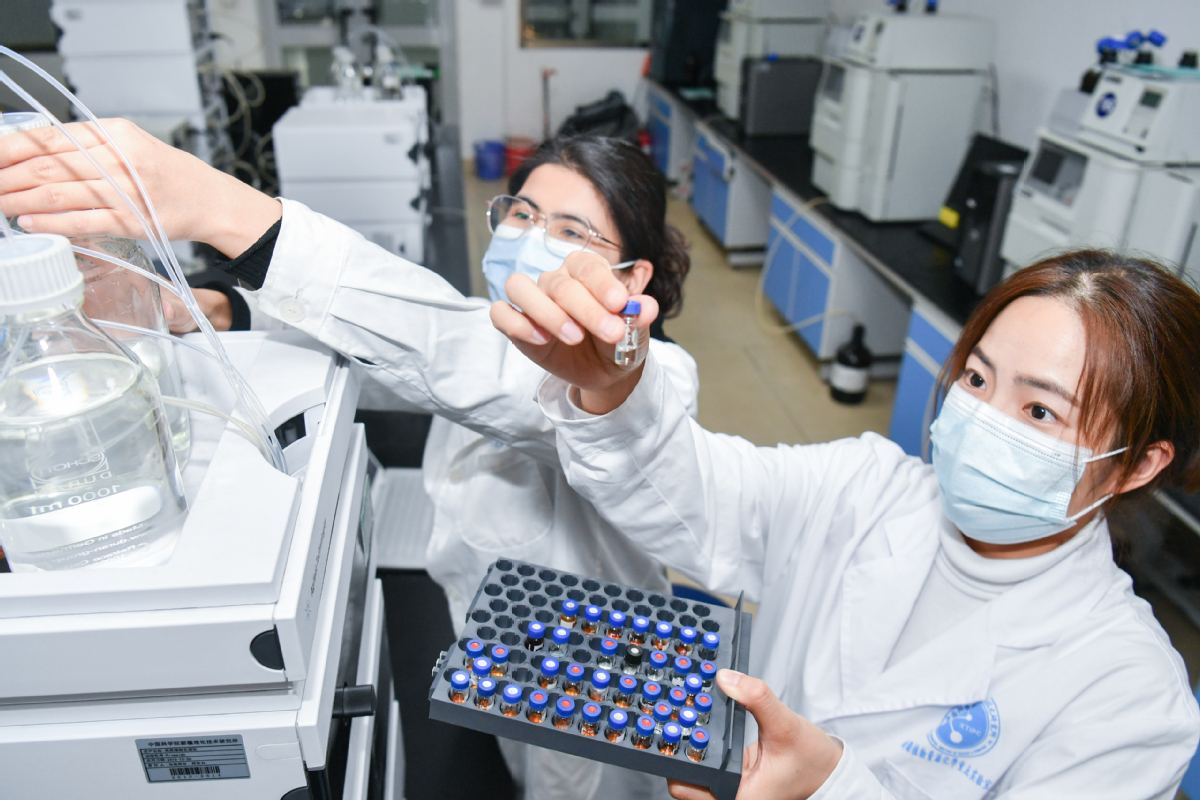 The development of traditional Uygur medicines has been significantly accelerated since an innovation and research center was set up in the Xinjiang Uygur autonomous region, researchers said.
It has also helped Uygur medical practices, deeply influenced by exchanges on the ancient Silk Road, gain popularity on the modern-day Silk Road Economic Belt, they said.
"The Xinjiang Biomedicine Innovation and Research Center has become an effective platform to develop Uygur medicines that have a rich history," said Akbar Asar, a researcher at the Chinese Academy of Sciences' Xinjiang Technical Institute of Physics and Chemistry. "It has greatly sped up the process of developing and marketing Uygur medicines."
The institute co-founded the center with the High-Tech Industrial Development Zone in Urumqi, capital of Xinjiang, in June 2013. More than 80 percent of the region's biomedicine enterprises are congregated in the zone, making it the region's key biomedicine development and production hub.
The zone also serves as the locomotive leading the development of ethnic medicines in Xinjiang.
The innovation and research center focuses on the development of medicines from the Uygur and Kazak ethnic groups, which Akbar said are unique and full of potential for further exploration.
Researchers and enterprises can use the laboratories in the center free of charge to optimize the traditional formulas and make trial samples.
"Some research institutes and small enterprises cannot afford to build laboratories for new medicine development because the risk of failure is relatively high," he said. "Now they can put their worries behind. As a result, the motivation and speed of developing new traditional Uygur and Kazak medicines have been greatly boosted."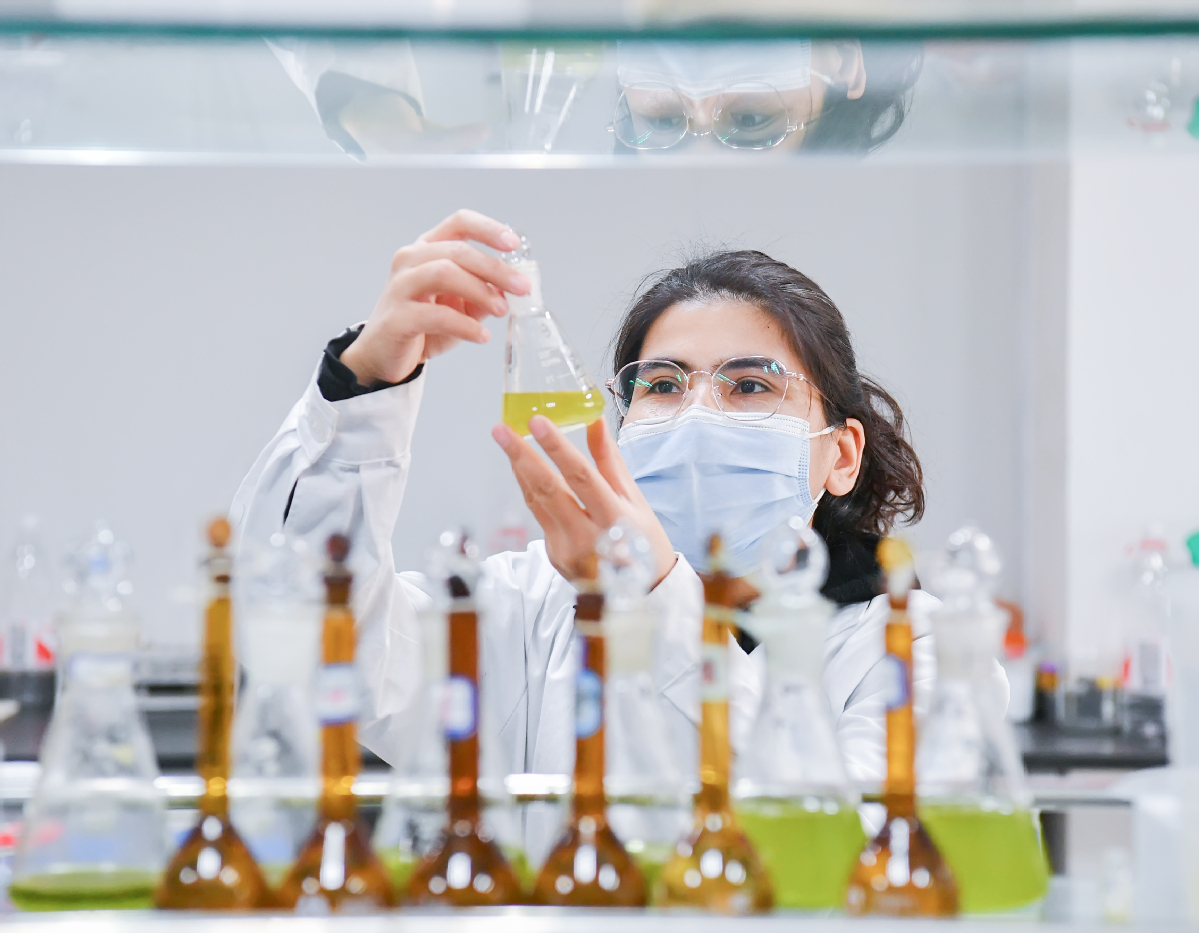 Since the founding of the center, 12 new medicines have gained clinical trial permits, Akbar said, whereas only 43 Uygur medicines had obtained pharmaceutical licenses since 1995.
Of the new Uygur medicines developed, the total flavonoids extracted from cotton flowers that are commonly used in Uygur medicines can treat early stage Alzheimer's disease. Meanwhile, Nazla powders, which gained clinical trial permits in March 2020, can help to reduce cold symptoms.
"Nazla powders are extracts from eight herbs, some of which are unique to Xinjiang," said Akbar, head of the research team that developed them. "It's a traditional Uygur formula to treat cold. By promoting more Uygur medicines to the market, more people can learn about them and, more importantly, benefit from them."
Sales of ethnic medicines from Xinjiang have grown by an average of about 30 percent a year over the past four years, he added.
The team is also developing a new medicine for vitiligo, a disorder that results in white patches of skin. Uygur medicines have proved to be effective in treating vitiligo and the innovation and research center can help them enter the market more quickly, Akbar said.
The center is also a part of the China-Uzbekistan joint laboratories built under the Belt and Road Initiative. The laboratories, which have branches in both countries, aim to create a medical research and production cluster that can produce medicines, treat patients and offer training.
"The laboratories can help traditional Uygur medicines gain pharmaceutical licenses in both China and Uzbekistan and let them enter the Central Asian market," said Wu Tao, deputy director of the Xinjiang Ethnic Medicines Key Techniques and Engineering Research Center.
Six Uygur medicines have become licensed drugs in Uzbekistan and been widely used, Akbar said.
He said that due to long-lasting bonds dating back to the ancient Silk Road, Uygur medicines are well-known in Uzbekistan and have great market prospects in Central Asia.