Years of effort paying off with cleaner air in Beijing
Share - WeChat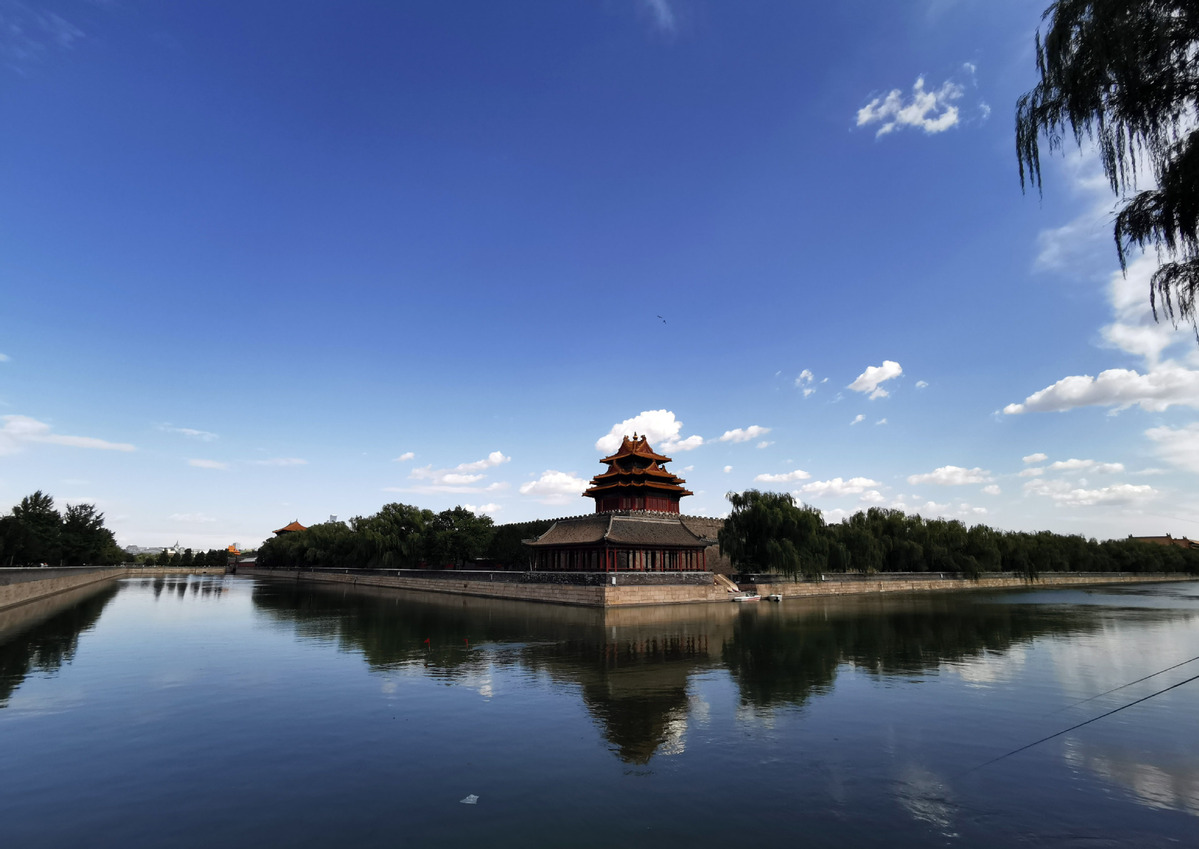 Lu Jinrong, a 36-year-old white collar worker who has lived in Beijing for 18 years, said the city's air was much cleaner last year, making the capital a more enjoyable place to stay.
The average concentration of PM2.5 - fine particles that are hazardous to health - in Beijing last year was 38 micrograms per cubic meter of air, the lowest since data was first collected in 2013, the Beijing Municipal Ecology and Environment Bureau announced on Monday.
"It is the first time that Beijing's annual average PM2.5 density dropped below 40 mcg per cubic meter," said Liu Baoxian, director of the bureau's monitoring center.
He said Beijing saw 276 days with good air quality last year, 36 days more than in 2019.
"Beijing saw 10 days with severe pollution in 2020, which is 48 days less than in 2013," Liu said.
Compared with 2013, Beijing's average PM2.5 density dropped by 57.5 percent, according to the bureau.
In recent years, Beijing has implemented comprehensive measures to reduce air pollution, trying to involve all parties including companies and individuals in creating clearer skies, said Li Xiang, director of the bureau's air quality section.
"The city moved 113 manufacturing companies that created pollution out of the city last year," he said. "We also strengthened the management of vehicles that do not meet the capital's vehicle emissions standards."
According to data from the city government, Beijing has more than 401,000 new energy cars, most of them electric vehicles.
During the 13th Five-Year-Plan period (2016-20), Beijing achieved huge reductions in vehicle exhaust emissions, which saw nitrogen dioxide density meet safety standards, Li said.
Beijing has also solved the emission problem from coal-fired heating in villages by replacing it with natural gas systems. For villages unable to use natural gas due to a lack of infrastructure, the government has provided high-quality coal to reduce emissions.
The government said it will continue to reduce emissions, with a focus on key sources of pollution, such as emissions from heavy diesel vehicles.
Meanwhile, it will keep up cooperation with regions including Hebei province and Tianjin to improve air quality.