'Blind boxes' attract amateur archaeologists
Share - WeChat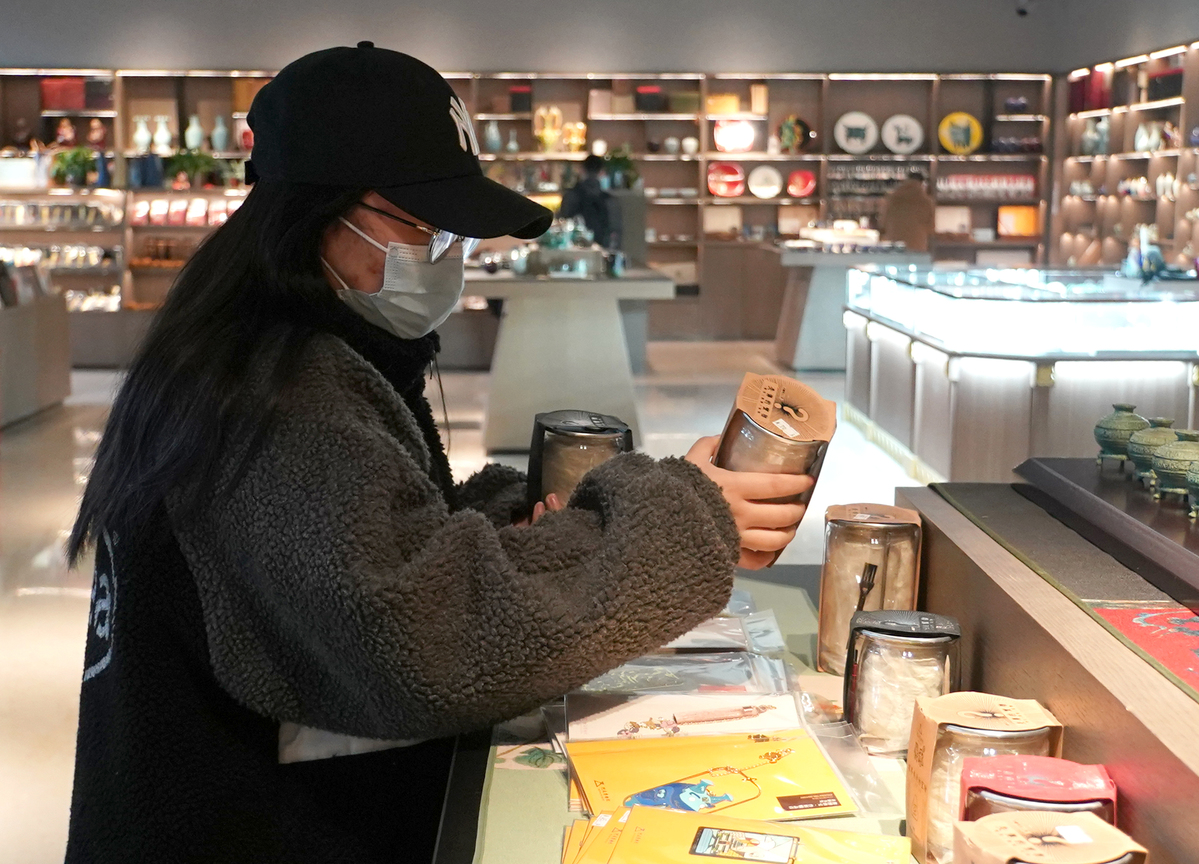 ZHENGZHOU-Wearing white rubber gloves, the amateur archaeologist carefully dug into a clod of earth on the table with a small shovel.
After a while, the shape of a rabbit head emerged, which after being cleaned up, turned out to be an exquisite bronze stamp block.
The archaeologist, a netizen who uses the name Chudaiji, shared his discovery on the social media platform Douban, which was forwarded to Weibo and attracted tens of thousands of viewers and likes.
"It looks like so much fun. With gloves on for digging, it feels like being a real archaeologist," one reply said.
The rabbit stamp is one of the replica treasures placed inside "blind boxes", sold by the Henan Museum, Henan province, to promote archaeology.
Each box contains a clod of earth in a can, a brush and a miniature Luoyang shovel, a traditional tool used for excavation work. A brochure detailing the items inside the boxes is also included, said Song Hua, director of the museum's cultural and creative office.
The items range from stamp blocks of the 12 Chinese zodiac signs to a duplicate of an ancient bronze cooking vessel.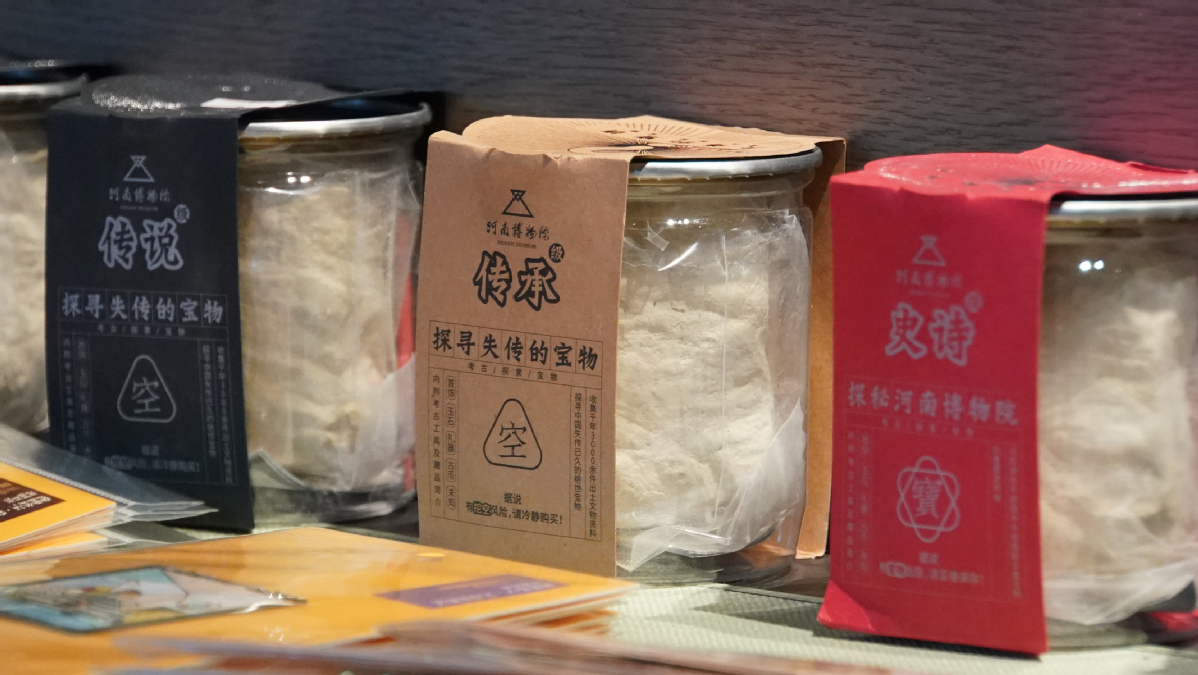 To try and instill a sense of authenticity, each clod of earth is mixed with clay from Mangshan Mountain in Luoyang, the location of many royal mausoleums.
According to Song, since the products were released in 2019, the museum has sold out several times.
"On Dec 8, a total of 600 blind boxes were sold in 35 seconds online," Song said, adding that 14,000 boxes were sold last month alone.
The Henan Museum is not the only one that has created blind boxes to attract young people.
In Xi'an, capital of Shaanxi province and home to the Terracotta Warriors, the Shaanxi History Museum has designed blind boxes with replicas of 3,000-year-old bronzeware.
In Sichuan province, Sanxingdui Museum has designed dolls based on its collections of bronze face masks and figurines from the Shu Kingdom dating back 2,600 to 4,800 years.
Wang Zhenjun, head of Zhengzhou University's Research Center for the Cultural Industry in Henan, said blind boxes encourage a better understanding of archaeology as they involve exploration and discovery, while also being mysterious.
"The items excavated from the archaeological blind boxes are all replicas of cultural relics with historical origins. Customers can learn a lot of cultural knowledge by uncovering the mystery of the boxes," said Wang, adding that the products transform learning from a passive experience to active exploration.
Ma Xiaolin, curator of Henan Museum, said the blind boxes are a way for museums to enter people's lives and provide a new perspective for younger generations to learn traditional culture.
Xinhua