New variant from UK found in Shanghai
Share - WeChat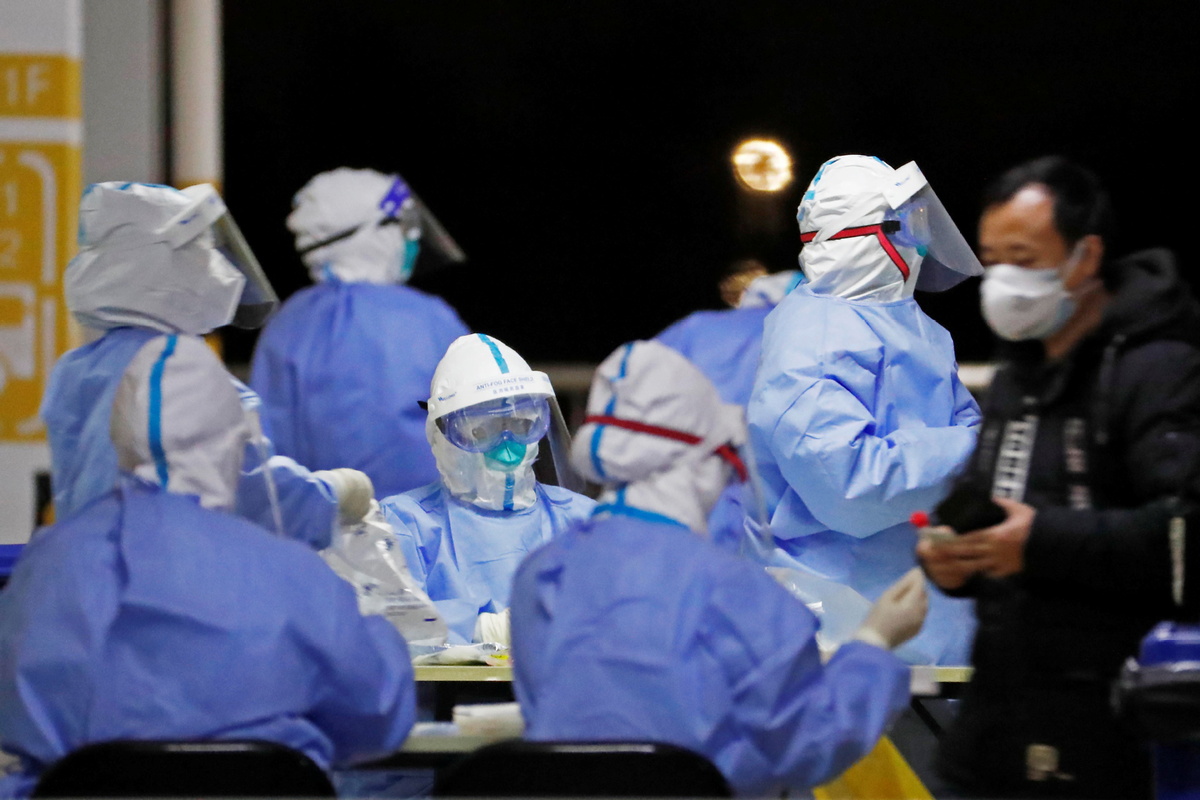 The Chinese mainland has reported its first COVID-19 case caused by the new, significantly more infectious variant of the novel coronavirus that is found in the recent outbreak in the United Kingdom, according to research published on Wednesday.
A report on the research was published online by the China CDC Weekly, an academic platform set up by the Chinese Center for Disease Control and Prevention.
The variant poses a great potential threat to epidemic prevention and control in China.
The mild case, a 23-year-old female student who recently returned to Shanghai from the UK by airplane, tested positive for the novel coronavirus on Dec 14, and was sent to a hospital in Shanghai that night for isolation, according to the report.
An epidemiological investigation revealed that the patient had a negative COVID-19 test result on Dec 12, two days before her flight to China. She described running in a park without wearing a mask and taking off her mask to eat and drink while waiting to board the plane, which may be when she was infected, it said.
The patient's sample was genetically sequenced on Dec 24, and the result showed that the strain was different from the previous Shanghai strain detected in November, suggesting a different route of transmission. Further studies confirmed the strain was the same as the variant that has been spreading since late October in the UK, the report said.
To minimize risks of the new virus strain spreading, authorities in Shanghai have taken a number of measures, including intensified tracing of close contacts of the patient. Comprehensive disinfection has been applied to specific venues associated with the patient, it said.
With the COVID-19 epidemic effectively under control in China, importing of the virus remains a major risk for epidemic control and prevention in the country. China has taken strict measures to prevent importation of the virus via inbound travelers and goods over the past few months.