How Ezra Vogel strove to break down barriers
Share - WeChat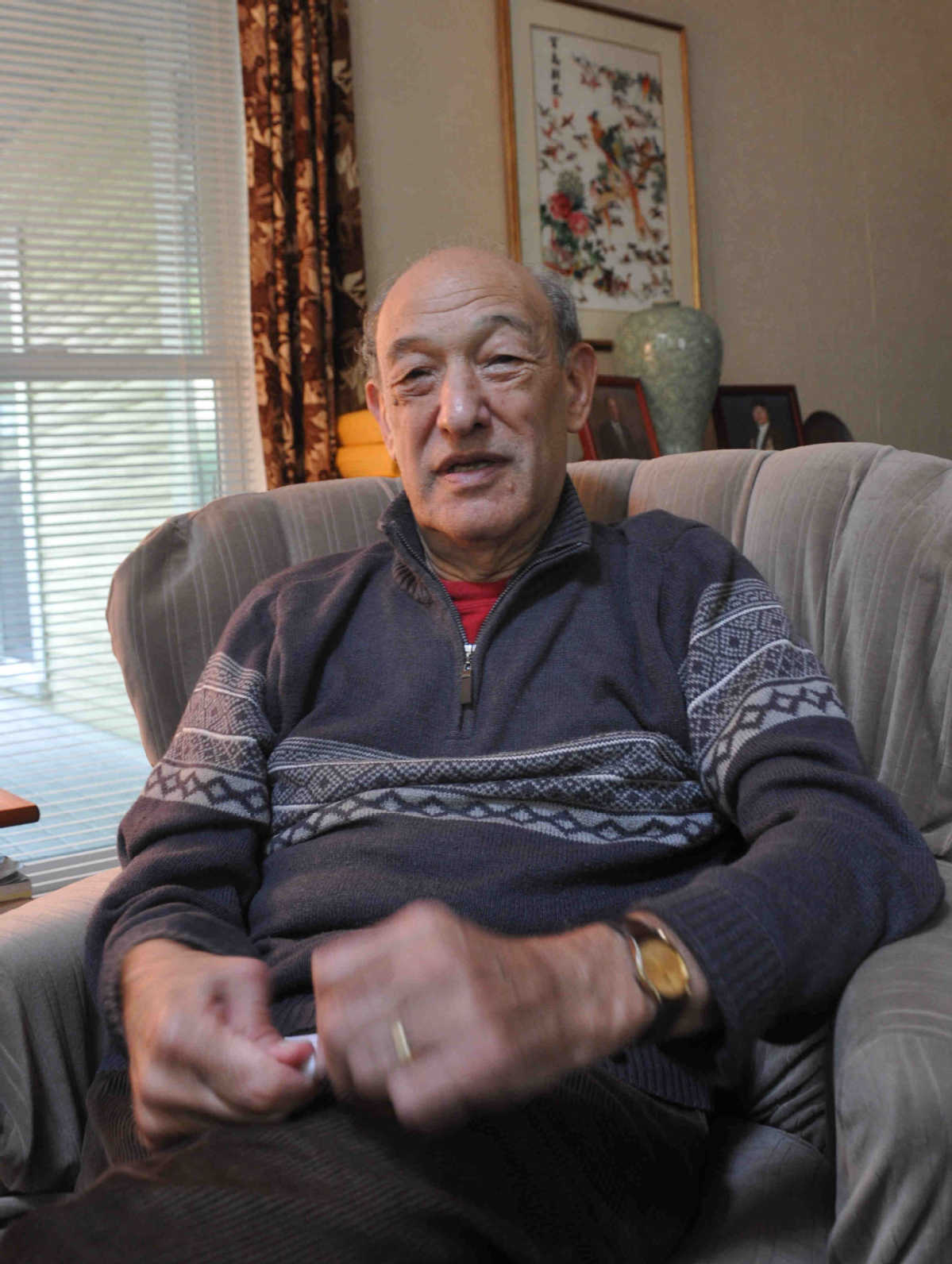 Role model for China scholars showed broad vision
When 28-year-old Ezra Vogel completed his PhD in sociology at Harvard University in 1958, his thesis was on family and mental health in the United States.
His studies had nothing to do with East Asia, an area for which he later became a top scholar.
After he graduated, Vogel went to Japan in 1958, where he stayed for two years to study the language and do fieldwork to gauge if his research was applicable in another culture.
After renowned China scholar John Fairbank called him in 1961 about studying the Chinese language and history on a three-year scholarship, Vogel seized this opportunity immediately.
"I didn't seek it. I was given the opportunity," he told me in an interview in October 2011, at his home in Cambridge, Massachusetts.
For more than 60 years, China and Japan were his keen focus of study and he was deeply worried about the often-strained relations between the two countries.
"In the future, it's very necessary for China and Japan to get along, and I know that World War II was one of the biggest problems interfering with their ability to get along. I think I have a special responsibility and opportunity because I know both China and Japan," he said during the interview.
Speaking, reading and writing both Chinese and Japanese, Vogel hoped that the two countries would strive to build trust and friendship. As a scholar, he thought he was unable to play a role like political leaders in making major decisions, but that he could contribute to increasing understanding between Beijing and Tokyo.
In a talk held by the National Committee on US-China Relations that I attended in New York on Feb 18, 2015, Vogel, who was about to turn 85, said that if his energy and health permitted, he wanted to write a book on Sino-Japanese relations.
By then, he had organized numerous conferences for Chinese, Japanese and Western scholars to examine the 1937-45 war, known in China as the War of Resistance Against Japanese Aggression (1931-45).
He thought that his books, which received rave reviews in China and Japan, won him trust in both countries.
The Japanese edition of his book Japan as Number One: Lessons for America, published in 1979, was an alltime best-seller in Japan for a work of nonfiction by a Western author, while the Chinese edition of his work Deng Xiaoping and the Transformation of China, published in 2011, was a best-seller in China.
His earlier books had been aimed at US readers, but his most recent work was largely intended for Chinese and Japanese readers.
China and Japan: Facing History, published in July last year, was his last book. In it, Vogel talked about the 1,500-year history of the two countries learning from each other.
He argued that Japan should offer a thorough apology for the atrocities it committed in World War II, while urging China to recognize a totally transformed Japan after the war. He also called on the two neighbors to reset their relationship for the sake of a stable region and world.
"I have many friends in Japan, I want Japan to succeed. I have many friends in China, I want China to succeed," Vogel said during a talk at a book promotion in Hong Kong on Nov 11 last year.
In the 2011 interview, he praised former Chinese leader Deng Xiaoping for doing "very good things" in the 1980s to improve relations with Japan.
"He tried to introduce Japanese movies, television and novels-literature of all kinds," Vogel said, adding that Deng learned a lot from Japan on how to modernize industry, improve quality control and be efficient.
Vogel also heaped praise on late Chinese leader Hu Yaobang for promoting a healthy relationship and cultural exchanges with Japan.
Sadly, Vogel was unable to finish his book on Hu, which he had been working on for six years before his death on Dec 20 at age 90.
In the 2016 Chinese edition of his book Japan as Number One, Vogel, known to many in China by the name Fu Gaoyi, expressed concern in the preface that some of his Chinese friends felt that their country had nothing more to learn from Japan now that the Chinese economy has eclipsed that of Japan.
He noted that Japan still outperformed China in a number of areas, such as having a relatively small income disparity, low corruption levels, high product quality, a universal and reasonably priced healthcare system, low crime rate, public civility, clean cities and an orderly and trust-based society.