High-speed rail line from Beijing to Xiong'an in final tests
Share - WeChat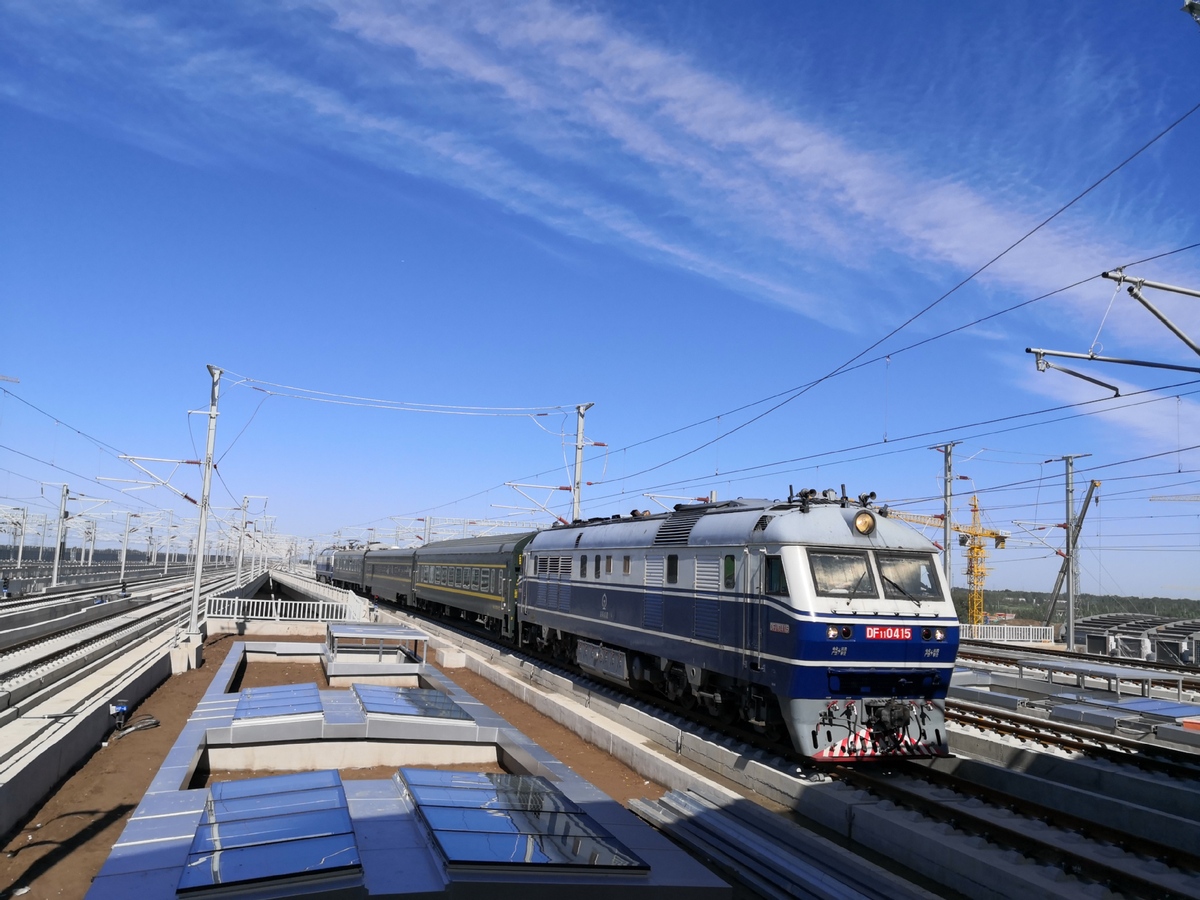 Test runs on an intercity high-speed railway line linking Beijing and Xiong'an New Area in Hebei province entered their final stage on Tuesday, China Railway Beijing Group said.
The line is expected to open at the end of this month.
Initially, trains will take about 50 minutes to travel from Beijing West Railway Station in the capital's Fengtai district to Xiong'an Railway Station in Xiongxian county, it said.
"In the future, the time can be cut to about 36 minutes after further upgrading of an old section of the line," Li Zheng, a Xiong'an Intercity Railway director, told China Central Television.
The 93-kilometer line runs southwest from Beijing and has two parts. The first section, from Beijing West to Liying Railway Station in the capital's Daxing district, is part of the existing Beijing-Kowloon Railway, which extends to Hong Kong. The second section, from Liying to Xiong'an, is newly built.
The new section passes through four stations - Beijing Daxing and Daxing Airport in the capital's Daxing district and Gu'an East and Bazhou North in Hebei.
The 34-km part from Beijing West to Daxing Airport was put into use in September last year, with new parts of the line having a designed top speed of 250 km per hour.
The 59-km part from Daxing Airport to Xiong'an has been designed to have trains traveling at a top speed of 350 km/h.
The Beijing-Xiong'an Intercity Railway is the first major transport facility involving the Xiong'an New Area to be constructed since the new economic zone was established in April 2017.
It has significant meaning for promoting the national strategy of coordinated development of the Beijing-Tianjin-Hebei region and supporting the development of Xiong'an, China Railway Beijing Group said.
More than 70 innovative design solutions have been applied in the construction and management of the line, including a completely closed sound barrier on the section that passes Beiluodian village in Bazhou, Hebei, CCTV reported.
"The barrier will reduce noise caused when trains pass by so it will not affect people's lives," said Kang Xuedong, deputy chief engineer at China Railway Design Corp.