Beijing South rail station tests parking garage
Share - WeChat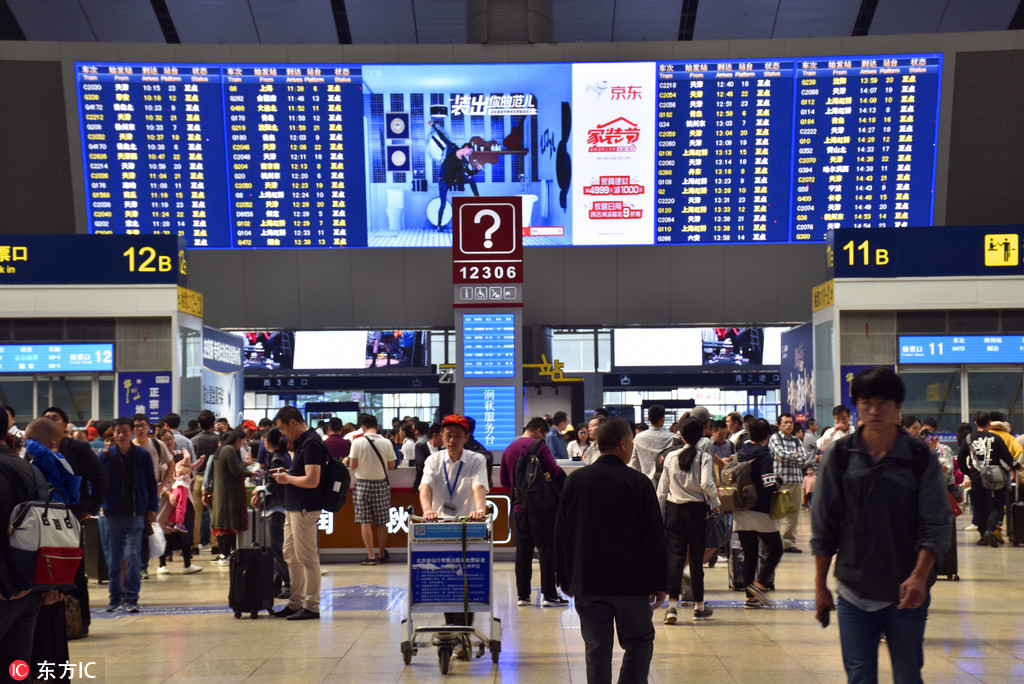 A new multilevel parking garage with 400 planned spaces located in the northwest corner of Beijing South Railway Station, began trial operations last week. The additional parking will ease problems that have plagued travelers and nearby residents for years.
Vehicles access the garage via two entrances, and passengers enter the train station via a pedestrian passage on the east side of the structure. It takes five minutes for passengers to walk into Beijing South Railway Station after parking.
The parking garage provides multiple payment channels, including self-service payment terminals and apps. It also provides services such as parking space inquiries and reservations to increase the parking space turnover.
The railway station opened in 2008. The new parking structure replaces a flat parking lot that had fewer than 100 spaces. There were frequent traffic jams in the area because of the limited number of spaces available.