Miners benefit as the industry gets smart
By ZHAO RUIXUE in Zaozhuang and Jining, Shandong province | chinadaily.com.cn | Updated: 2020-12-16 04:35




Share - WeChat New systems improve safety for workers
For several decades, Liu Chunling, 58, spent her days waiting for family members to return home safely from work in coal mines.
If they were late arriving, she feared they had been involved in accidents.
The mining industry has long put food on her family's table in Zaozhuang, Shandong province.
For many years, Liu worked at a coal preparation plant. Her father, now 88, was a miner, as was her husband before he retired, while her son has worked underground at a mine for the past 16 years.
"I am so relieved and grateful that my father and husband went through tough times but retired safely, although both of them now have rheumatism and my father lost two toes in an accident, which has left him unsteady on his feet," Liu said.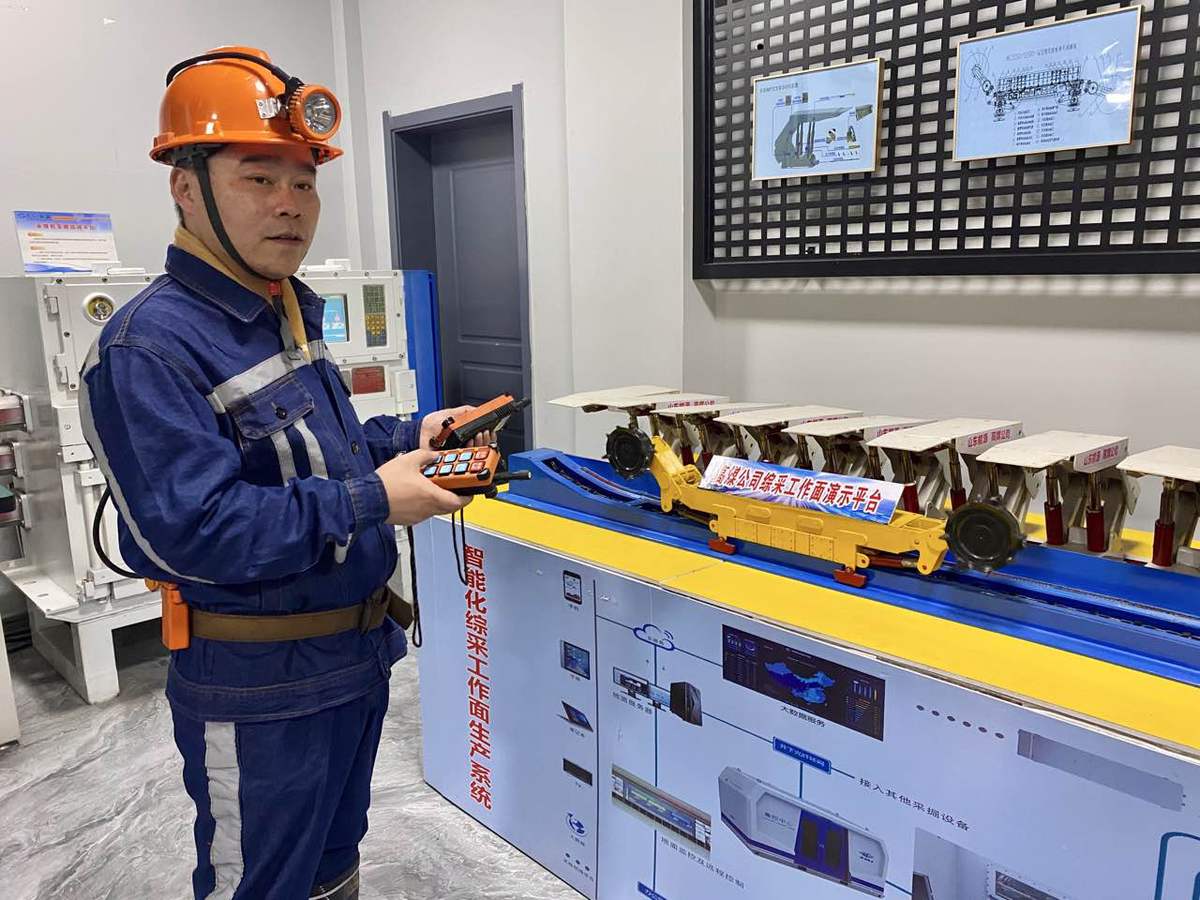 However, she no longer worries about the safety of her son, Meng Zhan, 38, after he showed her the smart facilities now being used at the coalface.
Meng works at the Gaozhuang Mine in Jining, which is owned by Zaozhuang Mine Group Co, part of the Shandong Energy Group. The company is the second-largest coal production conglomerate in China in terms of annual production.
Meng said: "When our mine was equipped with the smart system last year, I made a video call to show my parents how the coal was collected and transported to the surface with automated machinery. They were so impressed.
"They brought my grandpa to watch the call. They could not believe that the jobs previously done underground by many workers can now be carried out by machines."
The Gaozhuang Mine was equipped with smart machinery last year, and nationwide, the mining industry is adopting technologies, including remote control systems, real-time monitoring and data analysis, to protect workers and increase production capacity.
During a visit to Shandong in September, State Councilor Wang Yong said China aims to install automated machinery at more than 1,000 coalfaces by the end of 2022.
As of August, 61 of Shandong's 102 coal mines had started constructing smart collieries, with such technology installed at 85 coalfaces, with work in progress at a further 56.
In May, Shanxi province, which is also a mining hub, released a blueprint aimed at realizing smart operations at all its mines by 2030.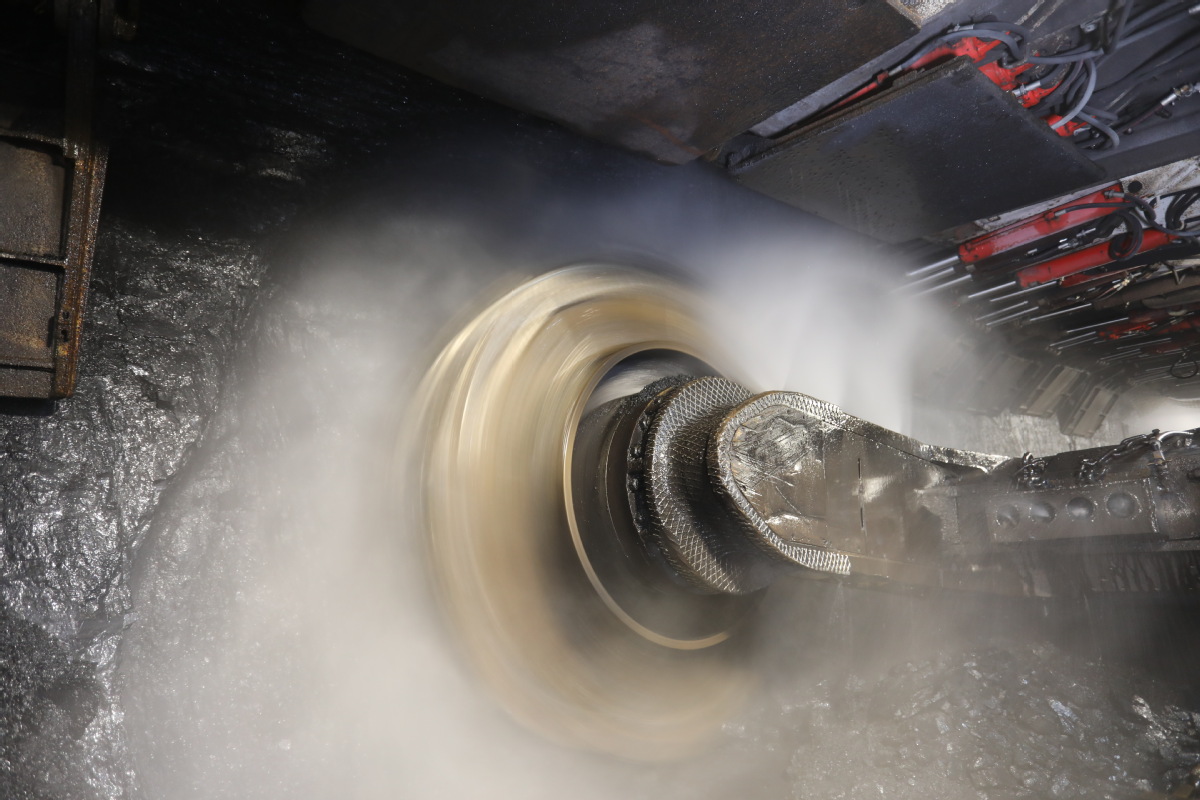 Yu Xiuzhong, deputy head of the Shandong Administration of Energy, said, "Miners' safety is our top concern in building smart mines."
Working underground comes with risks, including explosions, fires, flooding and dangerous concentrations of toxic gases. Smart mining reduces the number of employees required underground and frees them from dangerous work.
Yu said, "The major risks in Shandong's mines are fire, flooding and rock burst."
A total of 41 mines in the ­province are at risk from rock burst — violent expulsions of rock from the walls of a mine opening. These expulsions are caused by heavy pressure on brittle rocks in deep mines where work has left the rocks without support on one side.
In October 2018, an accident at a mine in Heze, Shandong, killed 21 workers. The incident was later found to have been caused by rock burst.
The tragedy led to the widespread adoption of automated machinery in mines throughout the province.
Yu said, "There are unmanned operations in many areas of a smart mine, so the number of people working underground is reduced."
According to the Shandong Administration of Energy, all pits in the province at risk from rock burst have been turned into smart mines, cutting the number of workers needed at a drilling site to a maximum of 16. Previously, more than 30 were required.
The automated systems send warnings when there are 16 workers at a site and more attempt to enter it.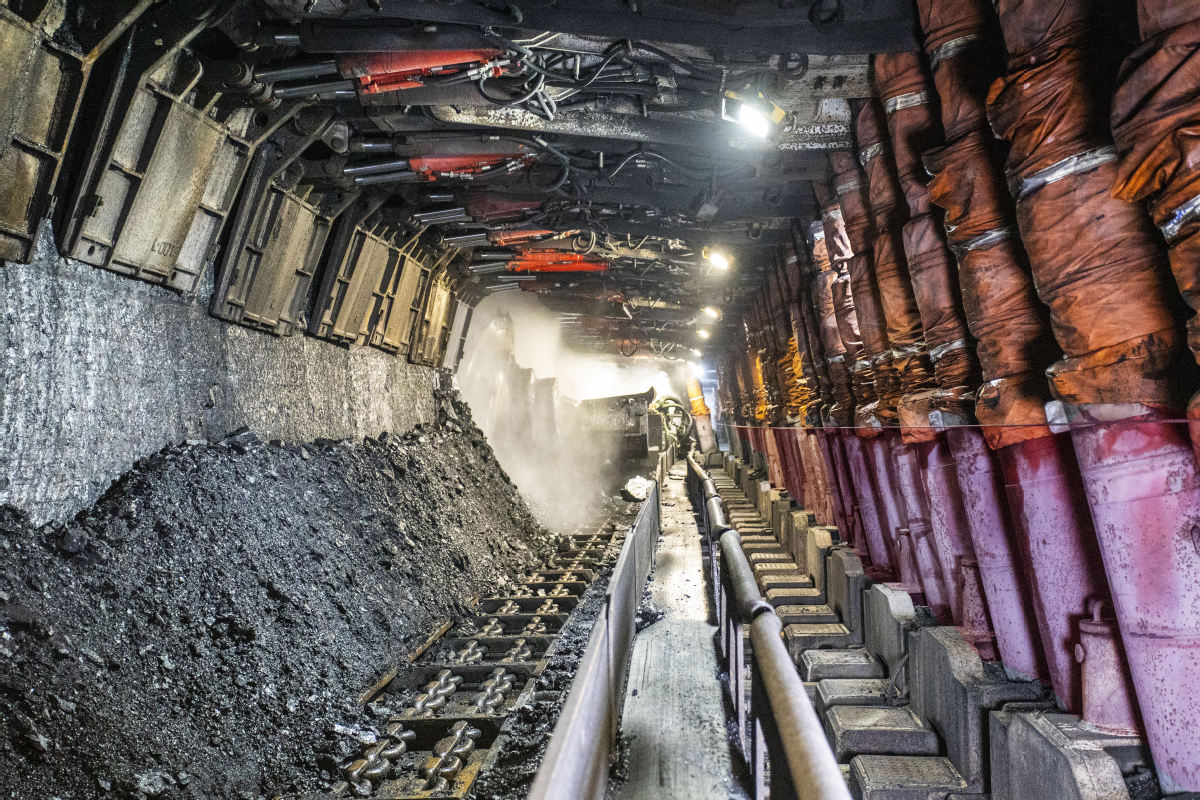 Sunny disposition
In addition to reducing the number of workers, the systems have shortened the time miners have to remain underground.
Meng, from the Gaozhuang Mine, said that he is now always in a good mood, as he has time to enjoy the sunshine.
"Years ago, I went to work underground early in the morning before sunrise, returning home after sunset. I seldom saw daylight," he said.
"With a tough working schedule and little sunshine, I felt life was so boring and exhausting. I didn't have time to take care of my family, and my wife regretted marrying a miner."
In 2017, the Gaozhuang Mine began to install automated facilities. Before the machinery was introduced, Meng and his colleagues had to carry heavy picks and dig coal from tunnel walls. Now, they operate automated drilling machines.
Miners also used to carry large sacks of coal waste on their backs, but now machines place the waste on conveyer belts, which carry it to the surface.
"We just click a button to start all the operations, including tunneling, cutting coal and transportation," Meng said.
He added that 30 workers used to be required at the coalface for one shift, but now only seven are needed.
The machinery also means that employees such as Meng work just six hours a day. "I get to spend every weekend playing with my two children. It's impossible not to remain in a good mood," he said.
In 2017, the Fucun Mine in ­Jining, Shandong, which is also owned by the Zaozhuang Mine Group, became the first in China to cancel underground night shifts.
No workers are sent into the shafts after midnight, the time previously when a new shift began.
Tunneling, power supply, transportation, water drainage and ventilation at the mine are all remotely controlled from the surface.
The colliery's deputy manager, Wang Shikui, said miners who are no longer required to work underground are now employed at plants built to maintain the new facilities.
Immediate warnings
At the Jiangzhuang Coal Mine in Zaozhuang, water levels in different areas of the pit are monitored through a video surveillance system. Constant seepage from rock formations results in water accumulating, which could cause flooding.
Yu, from the Shandong Administration of Energy, said, "It's difficult to monitor workers and machinery around-the-clock, but the smart system can help with this and send immediate warnings to us."
At the Baodian Coal Mine in ­Jining, which is owned by the ­Yanzhou Coal Mining Co, part of the Shandong Energy Group, an underground 5G network is in operation.
Niu Qingjun, a shift leader working at the coalface where the system is installed, said the new network's high-speed transmission enables workers on the surface to control mining equipment over 500 meters underground with more precision than previously.
The network is resistant to explosions and damp, Niu said, adding, "It can also resist electromagnetic interference caused by equipment used in the mine."
In Shanxi, the Yangquan Coal Industry Group installed a 5G network at one of its mines in May.
Wang Guofa, an academician from the Chinese Academy of Engineering, said: "The 5G network is the new highway for smart mining. It is ushering in a total revolution for the ancient industry of mining."