Geological surveys play significant role in poverty alleviation
Share - WeChat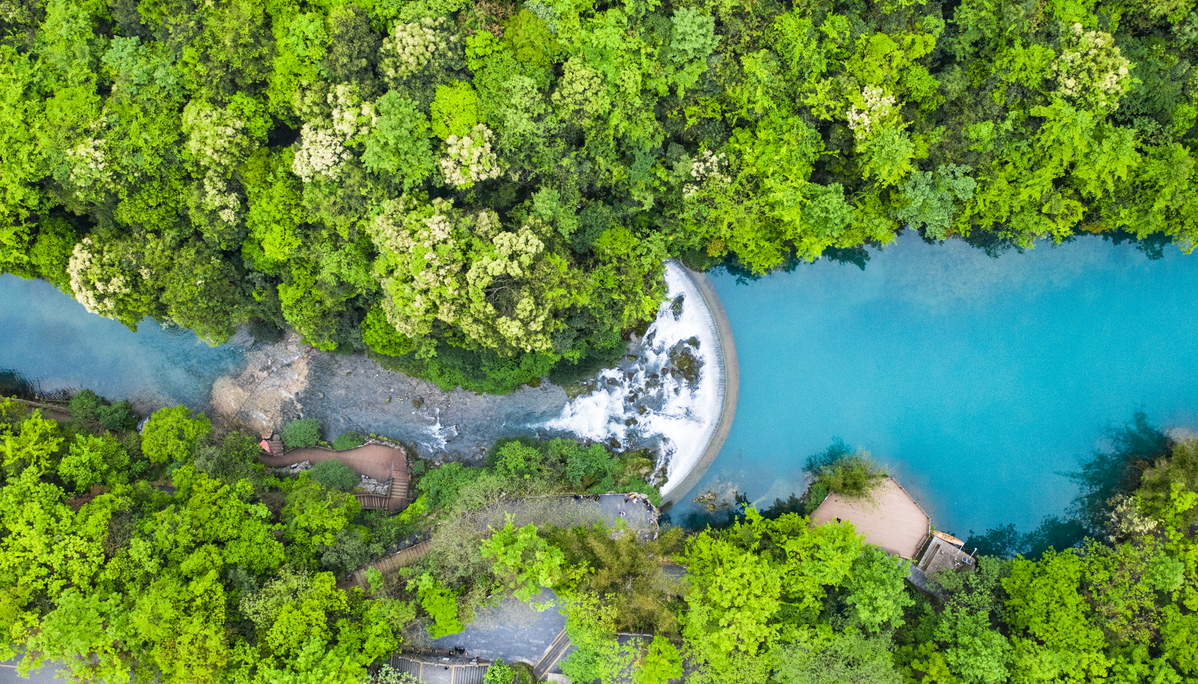 Geological surveys have made significant contributions to China's poverty alleviation work with creative measures being taken in recent years, officials from the Ministry of Natural Resources said on Tuesday.
"A geological survey, which is used to examine a certain area for determining natural resources, now has also helped to lift poverty by transferring natural resources to profitable industries and improving people's living conditions," said Wu Dengding, an official from China Geological Survey under the Ministry of Natural Resources.
In East China's Jiangxi, and Southwest China's Guizhou and Yunnan provinces, and in South China's Guangxi Zhuang autonomous region, which are suffering from water shortages due to geological conditions, Wu said experts have helped to successfully locate more than 1,600 water sources, which provide a total of 200,000 cubic meters of drinking water every day.
Thanks to the geological survey, more than 300 demonstration zones covering about 1.53 million hectares of land have been built for boosting agricultural industries in regions rich in selenium, such as Jiangxi, Yunnan, Guizhou and Northeast China's Heilongjiang province.
Also, professionals from the ministry have provided technical support to those poor regions and given preventive methods to reduce the losses of geological disasters, according to Wu.
In those regions with splendid geological landforms, Wu said tourism has been developed to boost local economies.
China now has more than 2,200 places with great potential of geo-tourism, according to the ministry.
So far, Wu said 44 sites have been successfully registered as natural relics or geo-parks. Moreover, 10 villages have been registered as tourism sites for geo-traveling.
In the past five years, the geological survey also has helped to determine more than 420 mines, which increased incomes of local people and created more job opportunities, according to Wu.
At a news conference on Tuesday, Vice-Minister of Natural Resources Zhuang Shaoqin said a geological survey is one of those creative measures that aids poverty alleviation work, "which provided us more possibilities to realized a sustainable and green development of the country".
Apart from taking advantage of geological survey, Zhuang said the ministry has taken multiple measures to fight against poverty.
For example, he said preferential policies have been given to impoverished regions for land use application. In the past five years, 823 poor counties across the country had been given an extra of 40 hectares for construction each year.
In addition, the ministry has operated quick pass applications of real estate property right certificates among residents who relocated from remote areas to newly-built villages.
By the end of June next year, Zhuang said all those relocated families will have their certificates released.
"We will further explore the potential of natural resources and seek more ways to make the lucid waters and lush mountains be the people's treasures. In the following years, the efforts also will contribute to building more beautiful villages across the country," he said.