Vice-minister vows to beef up climate work
Share - WeChat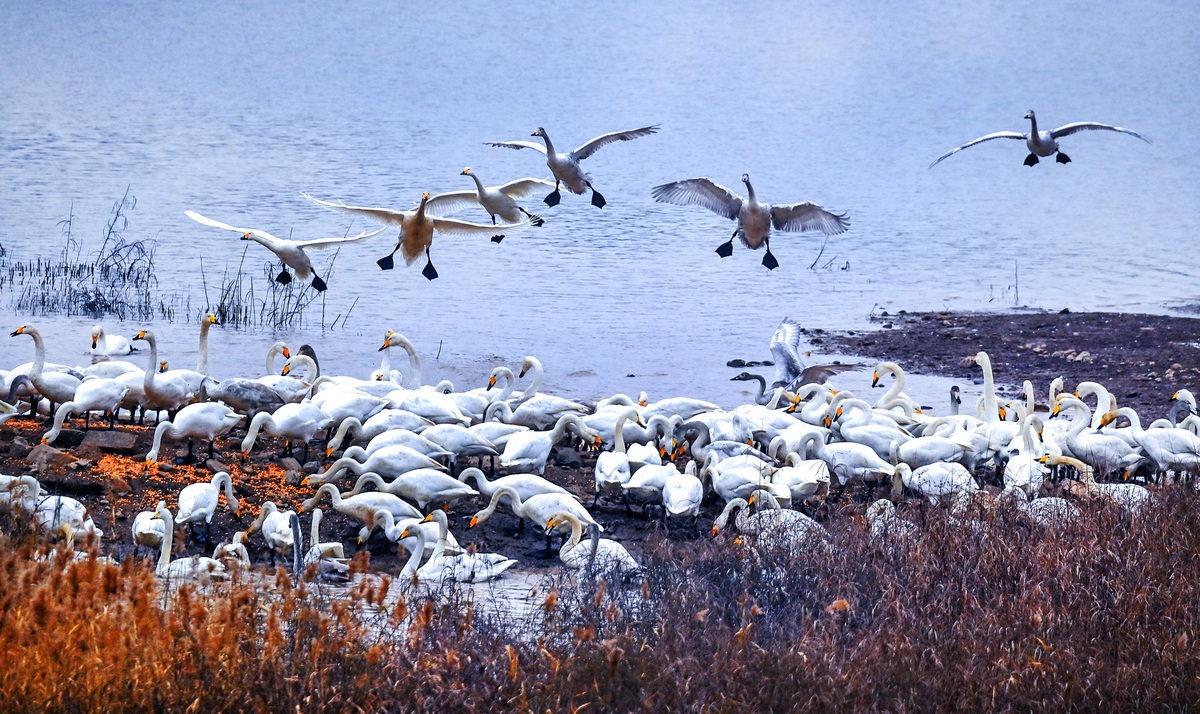 Official says commitments outlined by Xi offer clearer path to meeting targets
The Ministry of Ecology and Environment will make more efforts to promote climate legislation and work with other government bodies for a more coordinated national response to achieve carbon neutrality, a senior official said on Monday.
Following President Xi Jinping's announcement in September that China aims to have carbon dioxide emissions peak before 2030 and achieve carbon neutrality before 2060, on Saturday he set out the nation's further climate commitments as the world celebrated the fifth anniversary of the Paris Agreement.
The new commitments, which provide a clearer path to meeting the targets, have injected strong impetus into global climate efforts, Vice-Minister of Ecology and Environment Zhao Yingmin said at a symposium on climate change on Monday.
Speaking via video link to the Climate Ambition Summit on Saturday, Xi said that by 2030, China will lower its carbon dioxide emissions per unit of GDP by more than 65 percent from the 2005 level and increase the share of non-fossil fuels in its primary energy consumption to around 25 percent.
Joining hands with other government bodies, Zhao said, the ministry, which is the leading government organization on climate change work, will "make intensified efforts and be more resolute to implement the commitments".
As one of the priorities in the work, it will endeavor to promote climate legislation, which is "key in China's efforts to peak carbon emissions and realize carbon neutrality".
Zhao said efforts will also be made to improve goal-oriented performance evaluation and accountability systems.
On the basis of the current national compulsory target on carbon dioxide emissions per unit of GDP, the ministry will also promote the establishment of a national emissions cap as it promotes climate work in a step by step manner, he said.
Wang Yi, a member of the Standing Committee of the National People's Congress and the NPC Environmental Protection and Resources Conservation Committee, said there has yet to be a special law in China that could well regulate carbon dioxide emissions.
Although the Law on Air Pollution Control rules that the government should align greenhouse gas control with the management of air pollutants, including fine particulate matter and sulfur dioxide, this law is still not strong enough on regulating carbon dioxide emissions, he said.
"A special law will especially be needed after China sets a cap on emissions," he noted.
National response
Aside from legislation, efforts should also be made to ensure a coordinated national response that fully takes into account conditions in different sectors and regions, he said, adding that decarbonization is especially challenging in the transportation sector and areas with rich fossil energy reserves.
Su Jie, deputy director-general of the Ministry of Transportation's department of planning, called for the introduction of an interagency coordination system to promote climate work, considering that carbon emission control involves various sectors on both the supply and demand sides and it is highly related to people's livelihoods.
The establishment of such a coordination system could help roll out more research on achieving carbon neutrality in the transportation sector, as well as action plans and assignments for different government bodies, Su said.