Historian aims to shed light on Korean war
Share - WeChat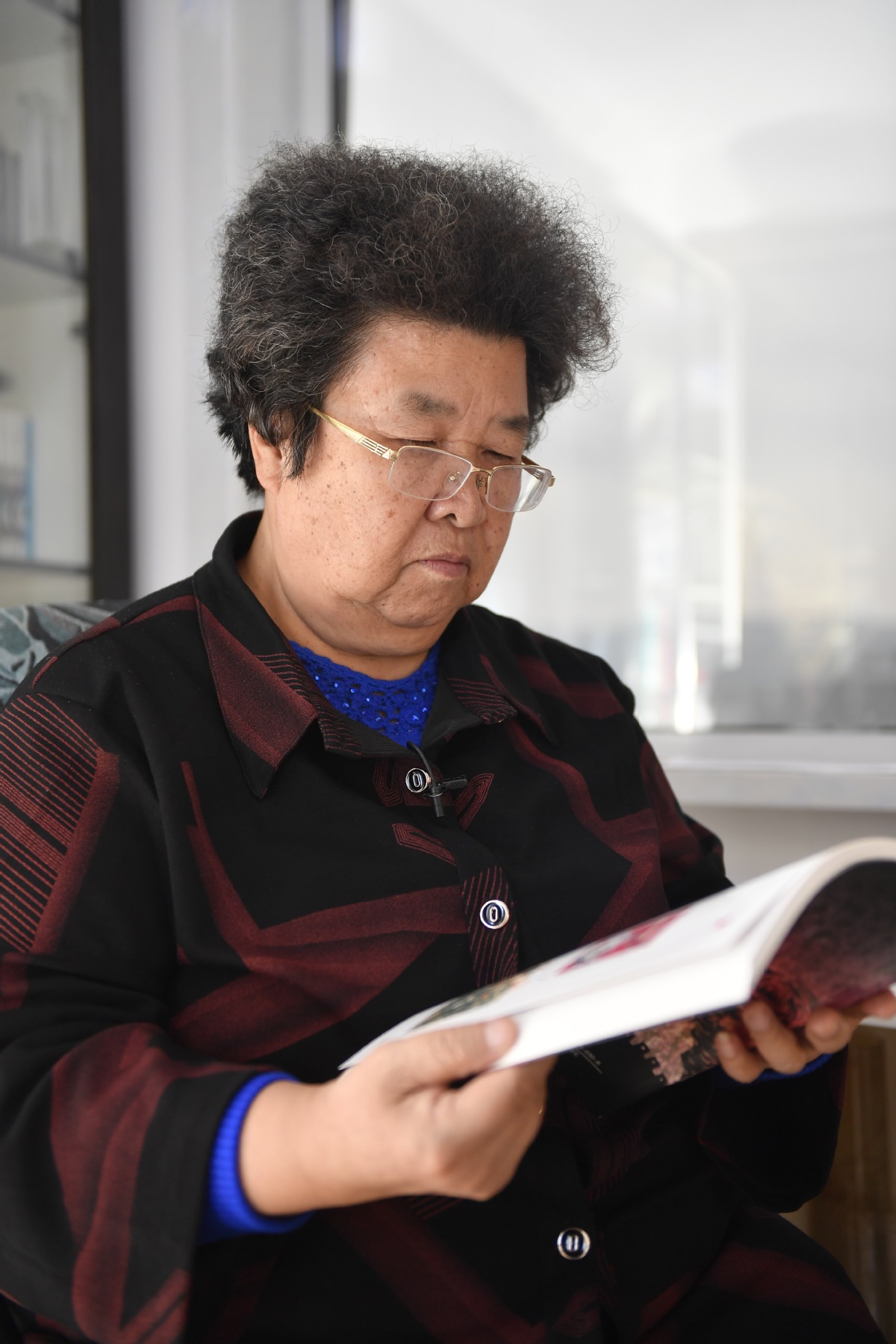 Writer documents the lives of veterans to educate the younger generation
Sun Yanhua has interviewed more than 200 veterans involved in the War to Resist US Aggression and Aid Korea (1950-53), recording a history that is little known among the younger generation.
Born in 1951 in Liaoning province, Sun lived and worked in Tonghua, Jilin province, on the border with the Democratic People's Republic of Korea, until her retirement in 2001.
In her spare time, she has always loved interviewing people and writing down their stories.
The idea of tracing the history of people who participated in the war in Korea came to her as she was interviewing Xu Zhenming.
The military veteran, now 95, participated in three wars-the War of Resistance Against Japanese Aggression (1931-45), the War of Liberation (1946-49) and the war to aid Korea-and his sense of duty never abandoned him.
"Xu volunteered to guard the local cemetery of martyrs after he retired from the army," Sun said."His spirit of selfless contribution moved me, and his personal experiences inspired me to record the history of more people like him."
In July 2013, Sun gave a lecture about the history of the war in Korea to Longquan community in Tonghua, and invited three local veterans to attend.
Many of the attendees, who were in their 60s and 70s, didn't know there were so many war heroes living in the city.
"This convinced me even more that I should carry on my work and pass on the history of that period,"Sun said.
Last year, Sun published an album with biographies and photos of 229 veterans who participated in the war.
"In 2014, I began writing a column for a newspaper in Tonghua," she said. "The column ended in 2017. I published more than 70 stories of veterans in the paper."
Her journey of tracing the history of veterans is a family effort.
"My husband drives and takes pictures during our interviews with veterans," Sun said."My father helps me contact and search for veterans. He worked in the local railway bureau, where many veterans worked."
Sun added her son is an art professor at a local college, and helps her design the covers of her books.
So far, Sun has collected the stories of about 500 veterans who participated in different wars, and published five books and photo albums about them.
"There are so many veterans across China; I only collect those that relate to Tonghua," she said.
In 1998, Sun was diagnosed with breast cancer, and writing helped her overcome the most difficult periods of her recovery. In the eyes of her family, she is always energetic and outgoing.
"I want to do something meaningful, not only for each individual but also for the country," she said."And I think that what I am doing right now is meaningful."
This year marks the 70th anniversary of the War to Resist US Aggression and Aid Korea. In a span of two years and nine months, 197,000 Chinese soldiers died on the Korean Peninsula.
To memorialize this period of history, Tonghua Normal University plans to establish a museum inside the university about the war's history. Sun is donating her entire collection to the university.
"Because of its geographical location, Tonghua played an important role in the war," Sun said.
"And I hope the younger generation will come to know more about that history."