Cross-border truck driver tests positive in Shenzhen
Share - WeChat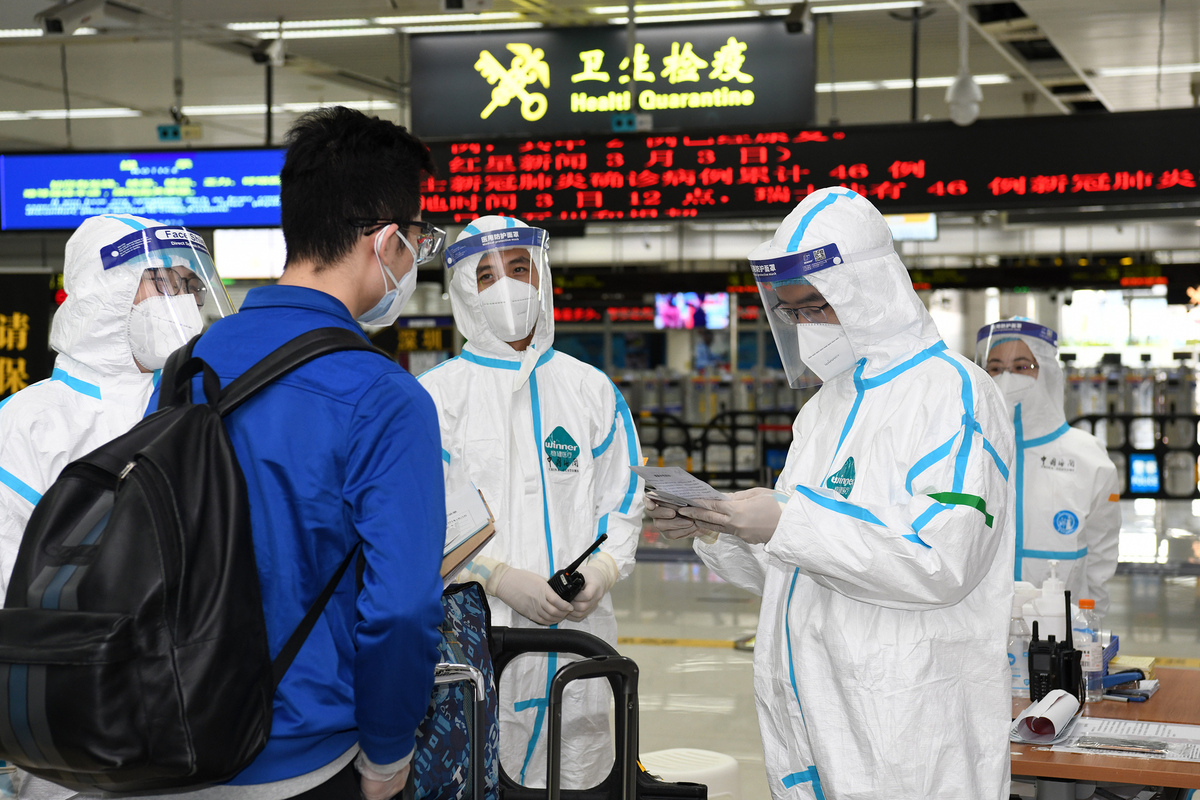 Shenzhen, Guangdong province, reported a new imported case of novel coronavirus on Tuesday, according to the municipal health commission.
The infected person is a 60-year-old male resident of Hong Kong who works as a cross-border truck driver, he shuttles between Hong Kong and Shenzhen daily.
On Sunday, the man had a slight cough. After taking some pills himself, his symptoms took a turn for better, so he didn't seek medical care.
When he passed Wenjindu port from Hong Kong to Shenzhen on Monday, his routine coronavirus test result was positive. Once that was confirmed, the trucker was quarantined and drove to Third People's Hospital of Shenzhen for treatment.
As he had stayed in Shenzhen for about 12 hours on Monday, all the places he went in the city have been sterilized.
A total of 52 close contacts with the man, or contacts with his close contacts, have been traced and quarantined. All those people have so far tested negative.