Teacher pitches in for Tibetan music students
Share - WeChat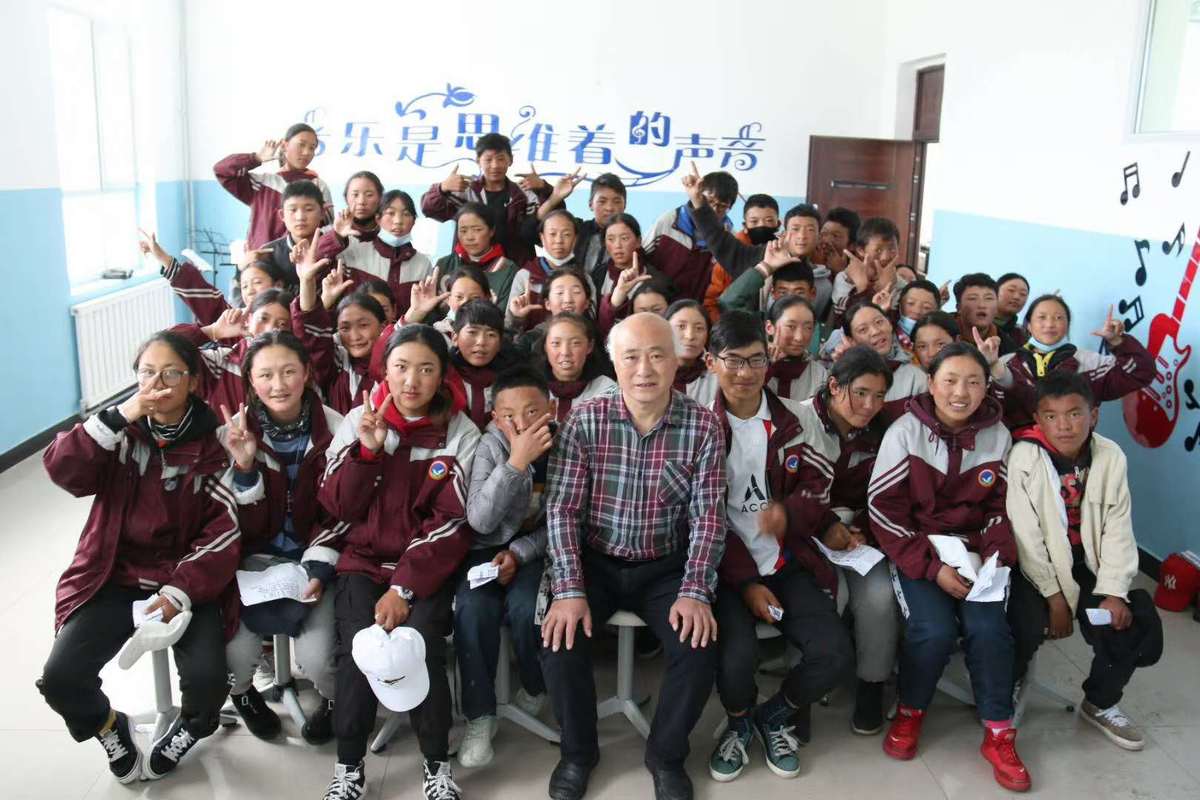 Educator encourages children from remote area to broaden horizons
Only a year after receiving their first music lessons, 16 teenagers from the Qinghai-Tibet Plateau gave their first concert at a theater in Shanghai recently.
During the 90-minute performance on Nov 21, the students danced, played the piano and traditional musical instruments, and sang in both Mandarin and Tibetan.
For the performers from Jiuzhi county in the Guoluo Tibetan autonomous prefecture, Qinghai province, traveling to Shanghai was also the first time they had been on a plane.
Many audience members praised the performance, with one saying he was immediately transported to the plateau when the teenagers started singing in their simple style.
Much of the credit for the students' accomplishments can be given to their teacher, Zhao Xingzhou, who has helped his charges tune into their musical talents.
"Teacher Zhao planted the seed of music in our hearts and I hope I can continue singing and perhaps one day become a professional singer," said Tenzin Kunsang, 13, who played the piano and sang at the concert.
She said she has always loved to sing, but was unaware of music theory and technique until Zhao came to the school.
Zhao, who was assigned from Shanghai to Jiuzhi county to support local education, said it was a great opportunity to show the students that music can lead them from their remote mountain homes to a wider world.
"More importantly, I hope that music can continue to broaden their minds and shape their characters," said Zhao, 59. "When they encounter frustration and failure in the future, music will offer them comfort," he added.