It's so hard to achieve a decent work-life balance as an IT professional
Share - WeChat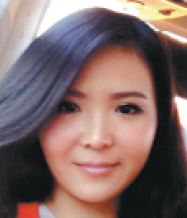 Initially, my major at college was accountancy, but I transferred to computer science halfway through because I didn't like accountancy at all and I thought computer science was my real passion.
After graduation, I started my career as an information technology testing engineer and then I became a programmer in 2015.
Over the past decade, I've seen too many female classmates or colleagues transfer to other majors or industries.
Now, I'm the only woman in the IT department at my company. The situation at other companies is more or less the same.
There are many reasons for that, but as far as I am concerned a major factor is that people working in the industry are too busy to achieve a really good work-life balance. Also, women, who usually shoulder more responsibility for taking care of the family and children, have few options but to withdraw from the industry.
Knowing that women tend to choose family over work, many companies are reluctant to recruit them as programmers.
Even if some companies are willing to hire women, they still weigh a lot of factors before making the final decision.
I know they are trying to decide if it's a "cost-effective move" to hire women as programmers.
For example, almost every time I have been interviewed for a job in recent years I have been asked questions such as "Do you have a boyfriend?", "When do you plan to get married?" and "When do you plan to have children?"
I didn't take the challenge of achieving a work-life balance seriously until my child was born.
Raising a child requires a lot of care and attention. But as a programmer, who often has to work overtime, the time I can spare for my child and family is limited.
My husband is a programmer, too. He understands how difficult it is for women in the industry to maintain a good work-life balance and he has tried his best to share my burden. But the help he can offer is limited because he is even busier than me.
Fortunately, my parents-in-law help to take care of my child when my husband and I are at work during the day, which greatly relieves the burden.
I know that managing the relationship between work and life is a dilemma faced by almost all women who have to work, but the situation is particularly difficult for female programmers.
I don't have a good solution to this problem. Maybe, like some peers who have left the industry, I won't work as a programmer for the rest of my life, and I might change my job in the future.
Wang Jing spoke with Zhao Xinying.