Female software engineers start getting with the program
Share - WeChat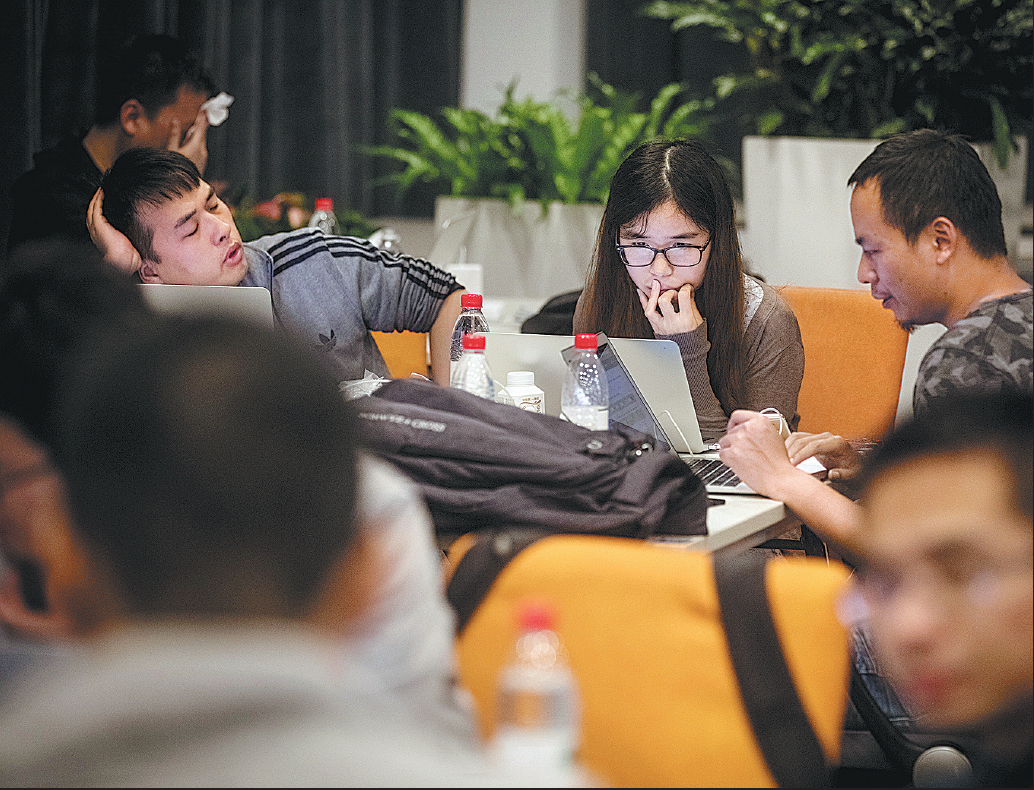 Women are slowly overcoming prejudice and making a mark in the male-dominated occupation. ZHAO XINYING reports.
At 10 pm on a chilly autumn night, Li Xiaodie left her office in Chengdu, capital of Sichuan province, and took a taxi home.
Because overtime is a regular occurrence, she can't remember how many times she has got off work so late in the evening, just as one of Southwest China's busiest cities starts to quiet down.
The 26-year-old is a programmer at an information technology startup, but she is one of just three women among the company's 45 software engineers.
A report released by the service information platform 58.com on Oct 24 last year reinforced people's impressions of the occupation.
The release date was an industry in-joke, as it was also the day of the Programmers' Festival. The date was 10/24, echoing a unit of computer information equal to a kilobyte, often expressed as 1024 bytes.
The report showed that programming is a male-dominated job, with women accounting for just 12.71 percent of such professionals in China. However, in some companies, the proportion of female programmers may be even lower.
Wang Jing, a 30-year-old programmer at a law firm in Beijing, said she's the only female among 12 men in the IT department, while Hong Qin, 44, who heads the algorithm team at an online insurance company in the capital, is the only woman in the squad.