NYC SantaCon 2020 canceled amid COVID-19
Share - WeChat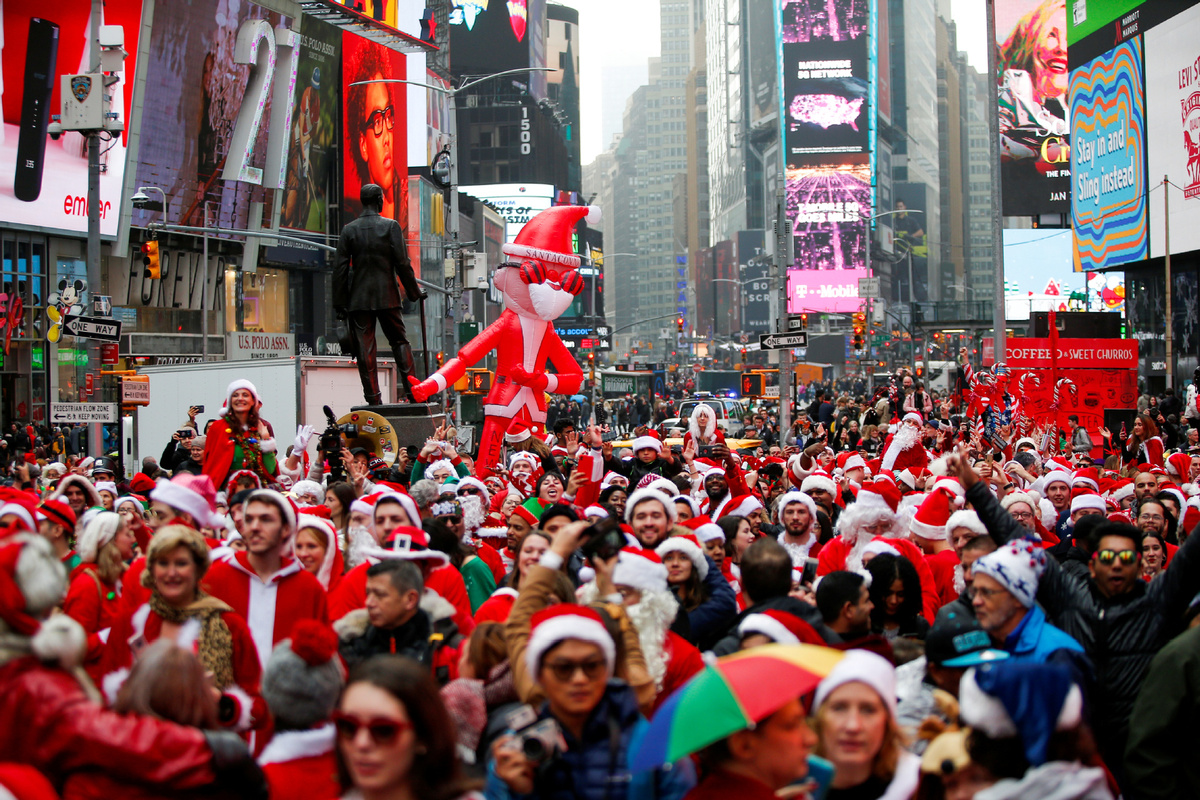 NEW YORK -- This year would see no official SantaCon. Amid a surge in COVID-19 infections, the annual pub crawl where people dressed in Santa Claus costumes roam through streets here was canceled, according to the event's official website.
"We have to socially distance and wear a mask. Looking forward to 2021," the website said Thursday, also recommending several alternatives to spread merriment, for example a donation to local frontline workers fighting the pandemic.
SantaCon, which had been scheduled for Dec 12, is a charitable, non-commercial Santa Claus convention to "spread absurdist joy," according to the website. Since the event was first launched in 1994 in the US city of San Francisco, it has spread around the world.
COVID-19 cases in the United States topped 13 million on Friday. So far, the country remains the worst hit by the pandemic, with the world's most cases and deaths.