Chinese travelers enchanted with Christmas markets
Share - WeChat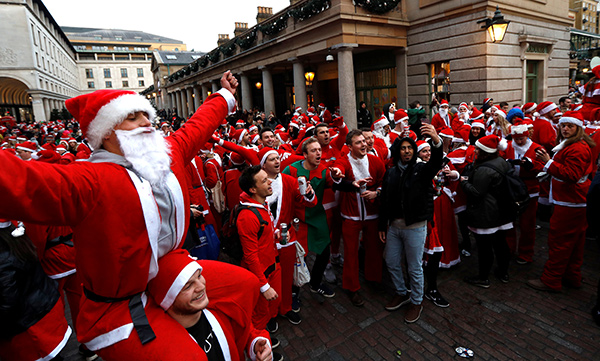 Christmas markets are becoming an important attraction for independent Chinese travelers looking for experiences that are different to those sought by mainstream tourists from China.
Such markets originated in German-speaking countries and have become popular throughout Northern Europe. They usually feature log cabins and a range of food and drink associated with winter and Christmas, as well as gift ideas that often include handmade local crafts.
Oliver Sedlinger, the China representative of the Historic Highlights of Germany alliance, said overnight visits of Chinese tourists to Germany, Austria and Switzerland during November and December have increased in recent years, and not only to ski resorts, but also to cities and towns.
"Christmas markets have received increasing coverage as a cultural experience and attraction," Sedlinger said. "It seems that this is now an important element of city trips, and visiting a Christmas market is increasingly seen as a special experience and an exotic cultural attraction."
Despite differences in history and culture, Sedlinger sees similarities between the Christmas markets and Miao Hui temple fairs in China.
The Austrian city of Innsbruck, which is in a broad valley surrounded by high mountains, offers six Christmas markets that are attracting large numbers of Chinese visitors.