Central govt's HK assistance to be unveiled
Share - WeChat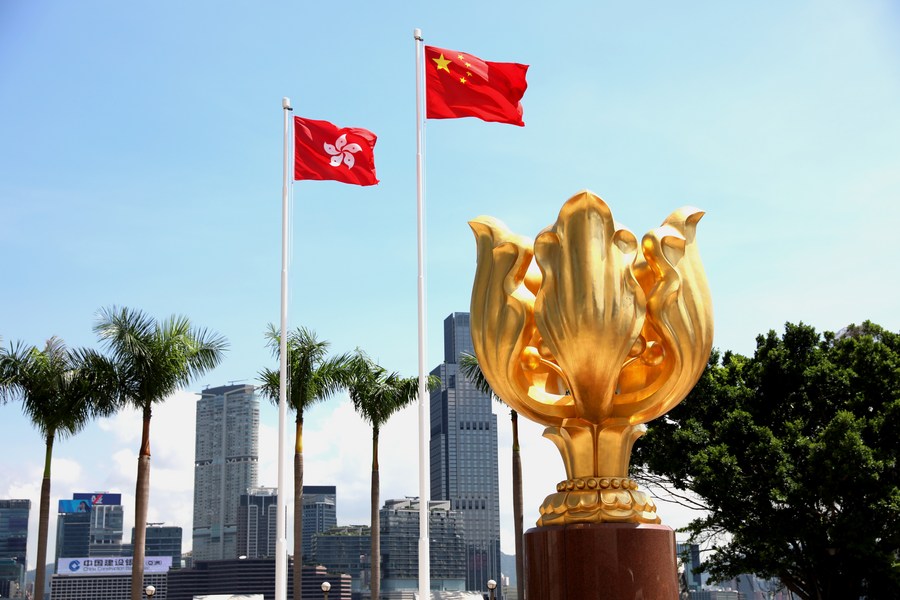 A bundle of favorable policies from the central government to bolster Hong Kong's economy is expected to be announced on Wednesday when Chief Executive Carrie Lam Cheng Yuet-ngor unveils her 2020 Policy Address.
Lam revealed on Tuesday that the fourth Policy Address of her administration will involve 200 new initiatives, many of which are reformed and streamlined to provide better service to Hong Kong residents without using extra resources. The address was originally scheduled for Oct 14 before Lam announced a postponement two days beforehand to give her time to travel to Beijing to seek central government's support.
Favorable policies in the pipeline are expected to touch on trade, finance, science and technology, aviation and healthcare, as Lam met leaders in these areas during her trip.
As the highlight of her policy plan, these policies will be listed in full in the road map for the administration, Lam told reporters on Tuesday. They include measures that she and authorities in Shenzhen and Guangdong province agreed on following her trip to Beijing.
Lam stressed that containing the ongoing pandemic remains a top priority for her administration if these measures are to be implemented smoothly and effectively.
The same goes for measures that are conducive to people's livelihood and the economy, which would not be effective if Hong Kong could not resume the flow of people to and from the mainland and elsewhere in the world, she added.
Hong Kong saw 80 new coronavirus infections on Tuesday, the highest daily spike since Aug 8, bringing the overall tally to 5,781. The city reported 311 new COVID-19 cases in the past seven days, including 187 cases linked to a single infection cluster, the city's biggest to date, related to dance clubs.
Hong Kong is now facing tight public finances, Lam said, warning that the fiscal deficit for this year could be as high as HK$310 billion (US$40 billion).
Lawmaker Elizabeth Quat Pui-fan agreed that the top agenda on Lam's administration is to contain the pandemic. It's not only an aspiration she shares with the people, but also a basis for Hong Kong to restart the economy, she said.
The city, for example, should follow the example of mainland cities and Macao, adopting citywide compulsory virus-testing programs and applying a "health code system" with a tracking function to get the pandemic under control, she said.
Lawmaker Alice Mak Mei-kuen of the Federation of Trade Unions, the city's largest labor union, said the favorable policies can benefit Hong Kong and its people and has urged speedy implementation.
She also hopes to see more immediate measures to assist residents who have lost their source of income due to the pandemic, such as lowering the threshold for unemployment benefits and undertaking construction projects to create jobs.
The seasonally-adjusted unemployment rate in Hong Kong hit 6.4 percent in the third quarter of this year, the highest in nearly 16 years, according to the government's latest figures.