New Wonder Woman film set in Cold War era out in December
Share - WeChat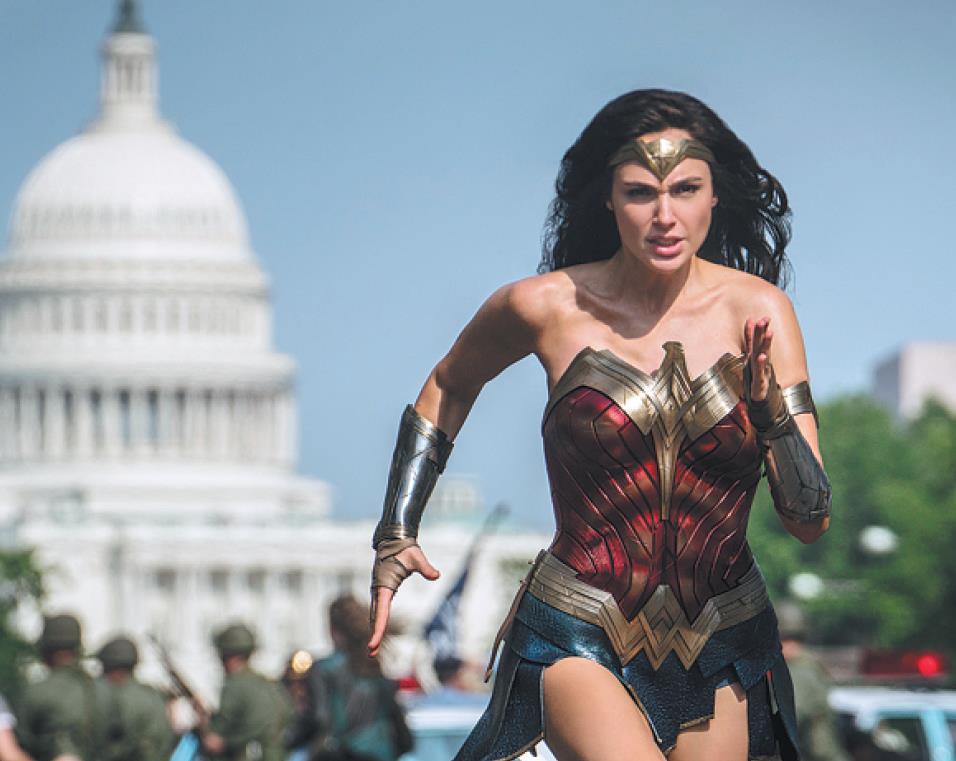 LOS ANGELES-The upcoming Hollywood film Wonder Woman 1984 will debut both online and in theaters in the United States next month, Warner Bros Pictures announced on Wednesday.
The highly anticipated superhero film will be released simultaneously in theaters and on HBO Max on Dec 25. It will be available on the streaming service for a month at no additional cost to subscribers, the Hollywood studio says in a statement.
"As we navigate these unprecedented times, we've had to be innovative in keeping our businesses moving forward while continuing to super-serve our fans," says Ann Sarnoff, chairwoman and CEO of WarnerMedia Studios and Networks Group, which encompasses Warner Bros Pictures.
"This is an amazing film that really comes to life on the big screen and, working with our partners in the exhibition community, we will provide that option to consumers in the US where theaters are open. We realize that a lot of consumers can't go back to the movies due to the pandemic, so we also want to give them the option to see Wonder Woman 1984 via our HBO Max platform," Sarnoff adds.
The upcoming film is a sequel to Wonder Woman, a massive critical and commercial hit in 2017, which grossed $822 million at the global box office, including around $90 million from the Chinese mainland.
With director Patty Jenkins back at the helm and Gal Gadot returning in the title role, Wonder Woman 1984 follows Diana Prince as she battles two formidable foes during the Cold War.
"We've all waited a long time for this one to come. I can't tell you how excited I am for all of you to see this movie," tweeted Gadot on Wednesday.
"It wasn't an easy decision and we never thought we'd have to hold onto the release for such a long time, but COVID rocked all of our worlds. We feel the movie has never been so relevant and we hope that it'll bring some joy, hope and love to your hearts."
Jenkins also wrote on Twitter, "I can't wait for the world to see this amazing woman on the screen. She'll blow your mind and warm your heart."
The film was originally scheduled to hit big screens in the summer, but was postponed multiple times due to the COVID-19 pandemic.
As a number of major Hollywood films have been delayed or moved online amid the COVID-19 surge, Wonder Woman 1984 is widely seen as providing hope for US theaters that have been devastated by the pandemic.
Wonder Woman 1984 will debut theatrically in international markets a week earlier than the US, starting on Dec 16, according to Warner Bros Pictures.
International markets are growing even more important economically for Hollywood as only half of US theaters have been reopened.
Another Warner Bros tentpole film, Christopher Nolan's Tenet, also debuted internationally a week before its US premiere earlier this year and grossed more than $353 million worldwide, with only $56.3 million from the North American market.
The Chinese mainland was one of the biggest theatrical territories for the film, raking in 456 million yuan ($69.5 million) after more than two months, according to box-office data compiled by Maoyan, a Chinese movie-ticketing and film data platform.
Most Popular