Back from the caves, and beyond
Share - WeChat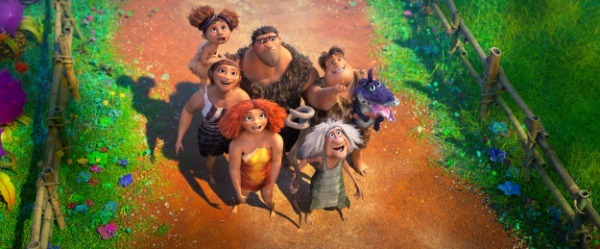 A falling cinderblock chopped off the ends of a couple of Joel Crawford's toes when he was a child. He got a special cover to pad his wounded toes a few years later when he ran track in high school.
This served as an inspiration for his upcoming feature-film directorial debut, The Croods: A New Age, which will open across the Chinese mainland on Nov 27.
The film's protagonist-a fearless and strong cave girl-shows her scars in one scene. She wears a peanut shell in place of her missing pinky toe.
Major roles in the sequel of the 2013 global hit, The Croods, A New Age, are voiced by Chinese actors Guo Jingfei, Lin Gengxin and Zheng Kai.
"The first Croods is a beloved project in the world," Crawford says in an online video interview with China Daily.
"As a fan of what directors Kirk Demicco and Chris Sanders created and those characters they gifted us, I want to make all the fans feel that their familiar characters are back."
Crawford has worked on multiple DreamWorks films, including the Trolls, Shrek and the Kung Fu Panda franchises. He was invited to helm the Croods sequel around three years ago and teamed up with veteran producer Mark Swift to develop the second installment, pitching a joyful tone.
Picking up from where the first film ends in the fictitious "Croodaceous Age"-sort of like the Stone Age, when primitive people wore fur and lived in caves-the sequel unfolds with a new challenge facing the Croods family.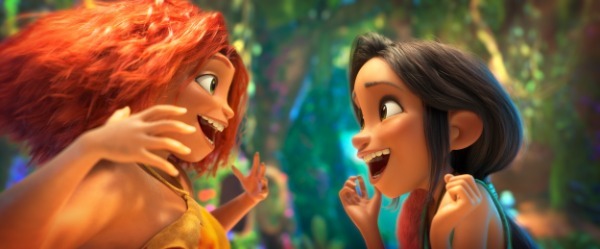 Grug, the overprotective father, is struggling with his favorite daughter Eep's yearning to leave the patriarchal family with Guy, the nomadic outsider who wins the girl's heart in the first movie.
They face an unprecedented crisis when they encounter a new family who knows how to build tree houses and plant fruit.
As a father of three-two daughters ages 7 and 10, and a 12-year-old son-Crawford says he feels connected to all the characters, who mirror some problems that exist in modern parenting and adolescent education.
Speaking about Grug, who's voiced by Hollywood star Nicolas Cage, as a "burly, big man", the director says the figure is not just as strong-willed as audiences believe but also reveals a tender and vulnerable side while discovering his family must change their rules to accommodate his daughter's love.
Most Popular