Chongqing police return millions to scam victims
Share - WeChat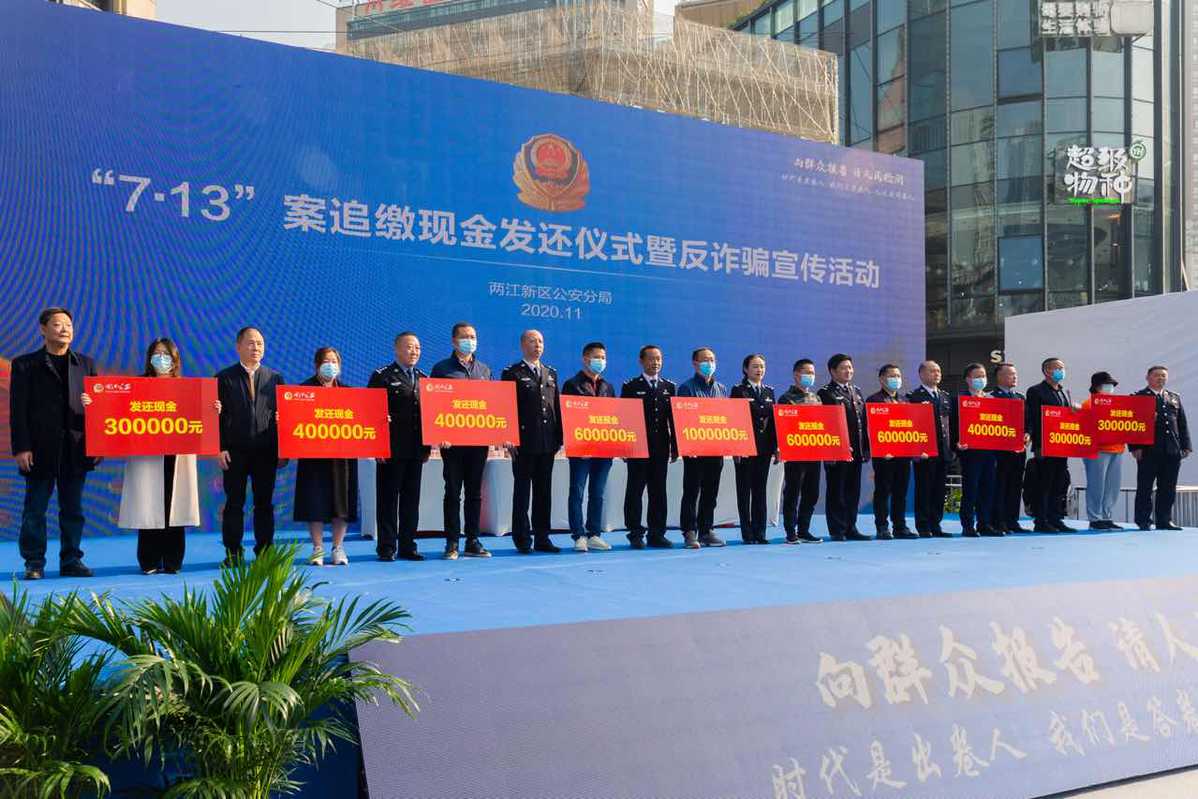 Police in Chongqing's Liangjiang New Area returned 120 million yuan ($18.27 million) in cash to foreign exchange fraud victims on Thursday at a shopping mall while launching a campaign against scams.
The police recently cracked a huge foreign exchange fraud scam and arrested 66 suspects in cases totaling 340 million yuan. More than 1,000 people had suffered losses.
Cash and property valued at about 120 million yuan has been recovered, and 38 people have been sentenced in court, the police said.