Nation now leader in agricultural patent applications
Share - WeChat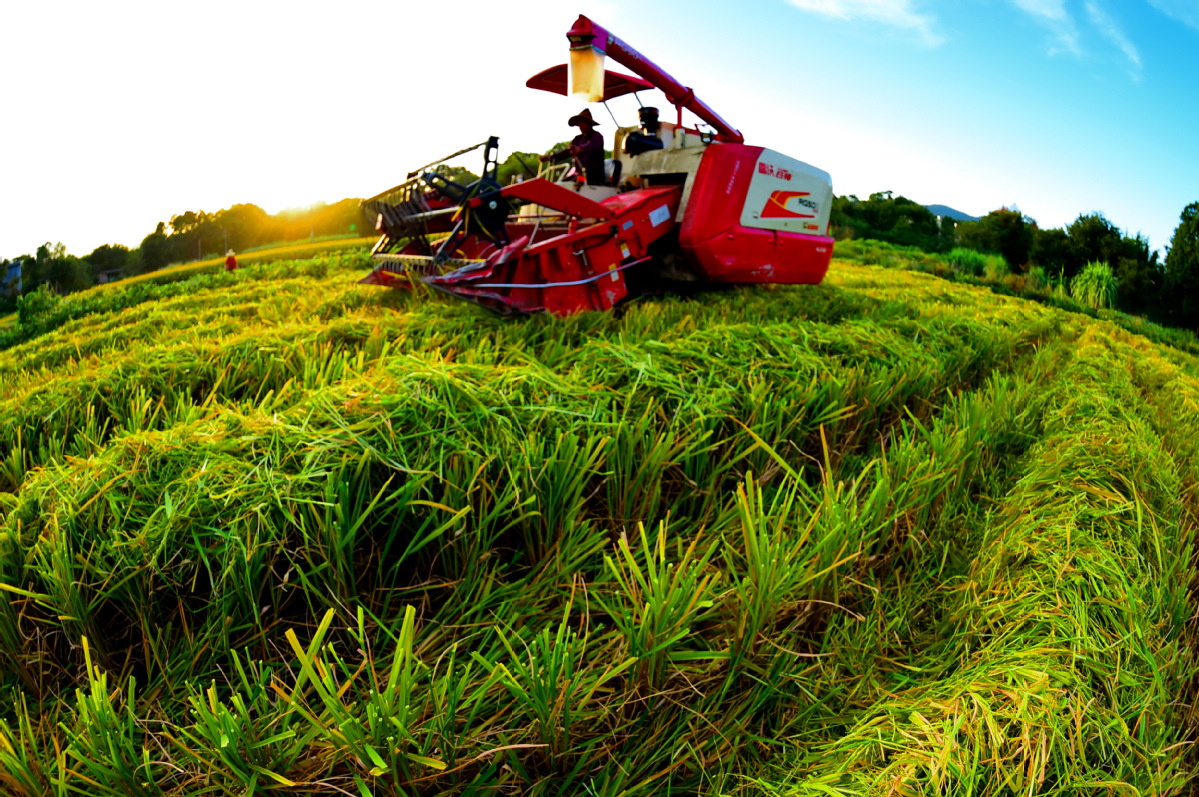 China has seen rapid progress in agricultural technologies in recent years and become the world's biggest applicant for agricultural patents, though more measures are needed to protect its agricultural intellectual property rights overseas, according to a report released on Friday.
Chinese institutes and enterprises applied for more than 612,000 patents related to agriculture between 2015 and 2019, the most in the world, and the number of patent applications kept increasing by nearly 7.6 percent on average annually over the five years, said the report, released by the Chinese Academy of Agricultural Sciences.
Researchers analyzed agricultural patent competitiveness among 22 major countries advanced in agriculture by looking at factors such as the number of patent applicants, authorized patents and patent applications overseas.
They found that the number of agricultural patent applications by China accounted for 62 percent of the total for all 22 countries, including the United States, the United Kingdom, Japan and Canada.
Of all China's patent applications over the five years, about 11 percent became authorized patents, a rate that ranked eighth among those countries, advancing 13 places compared with the previous five years, the report said.
In general, China ranked third in the competitiveness of its agricultural patents, following the US and Denmark, the report said. Competitiveness is a measure of the degree of technological innovation.
Among all eight major technological fields in agriculture, China ranked tops in patent competitiveness in pest prevention and control for crops, animal nutrition and feed and plant nutrition and fertilizers.
Despite rising numbers of patent applications and authorized patents, international patent applications and authorizations by China lagged behind most countries with developed agricultural technology. In the five years, 97 percent of all the patent applications were filed within China, with only 3 percent filed for overseas, according to the report.
Sun Tan, vice-president of the Chinese Academy of Agricultural Sciences, said in contrast, some developed countries have made extensive patent applications overseas. More than half of all agricultural patents applied for in the US and Japan, for example, have also been applied for in China, he said.
"This has put agricultural patent applicants in China in a vulnerable position in terms of protecting their technological innovations overseas," he said.
Mei Xurong, vice-president of the academy, said lack of international patents has greatly weakened the global competitiveness of China's agricultural technology. Efforts should be focused on areas in which China takes the lead, such as genetic research on crops and application of information technology in agriculture, to develop patents that have significant international competitiveness, Mei said.
Zhang Taolin, vice-minister of agriculture and rural affairs, said China's agricultural technology has seen significant improvement in the past five years, with the gap with some developed countries narrowing, and persistent efforts will be made over the next five years to promote technological innovation in agriculture so it plays a key role in modernizing China's farms and rural areas.