German on the mark for trade cooperation
Share - WeChat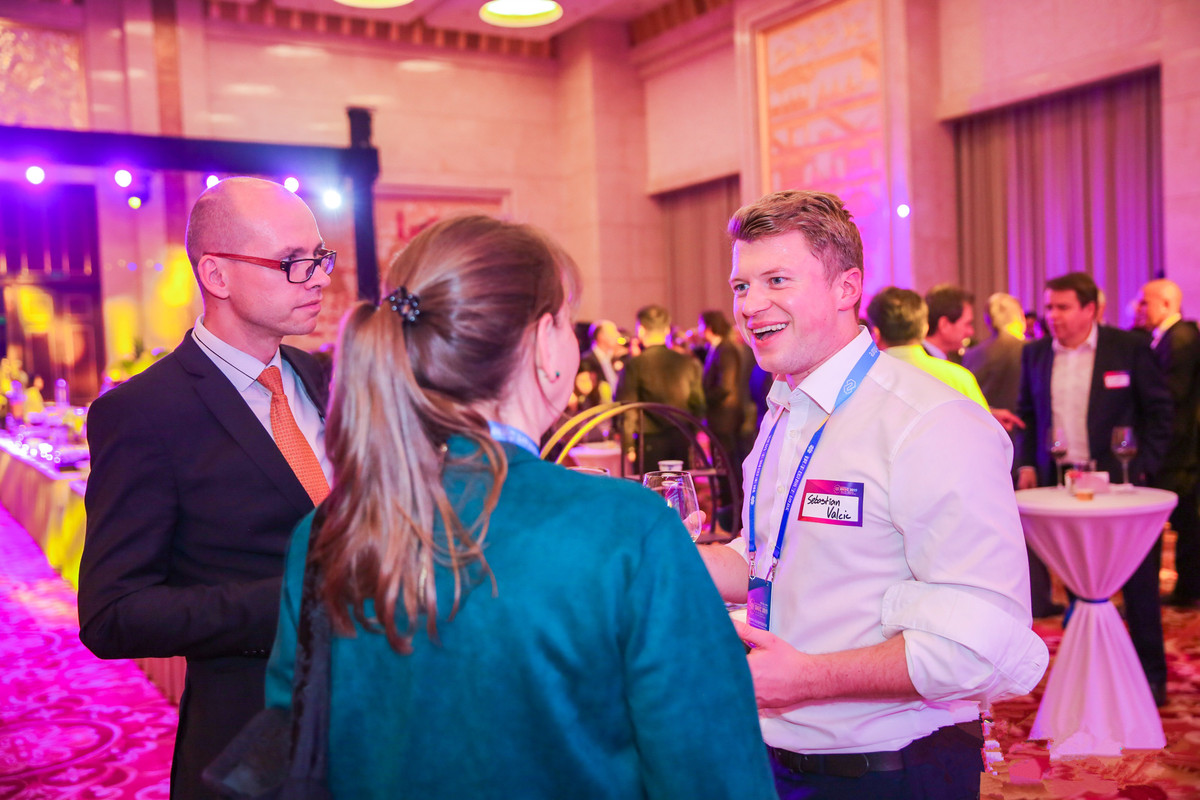 Hard-working promoter helps European firms find partners in Shandong capital
When asked about the economic cooperation between Germany and Jinan, capital of Shandong province, Sebastian Valcic immediately began promoting the benefits for both sides.
The 32-year-old German, who has been working in the investment promotion department of the Jinan Innovation Zone for over three years, is fluent in Mandarin and can easily pass on information to visitors about international cooperation.
He can expound on major events staged by the innovation zone and foreign countries, as well as the procedures for businesses to set up in the city. Valcic said he is glad to have witnessed the fast development in cooperation between Jinan and Germany and other European countries.
Jinan's cooperation area for Sino-German small and medium-sized enterprises was founded in 2017. Since then, more than 1,000 enterprises have set up facilities, making it the biggest of the German-funded projects in Shandong, according to Jinan government statistics.
"China is taking more steps to open up its economy to the world and has attracted a lot of foreign enterprises to come and explore the huge Chinese market," Valcic said.
One platform for cooperation between Jinan and Germany is the Sino-German SME Cooperation and Communication Conference, which has been held annually in the Shandong capital since 2015. The conference has since been expanded to include other European countries.
For, instance Labsystems Diagnostics, a medical diagnostics company based in Finland, found a company to partner with at last year's conference.
"We have set up a joint venture in Jinan. This is really an amazing outcome from attending the conference," said Sameer Saral, CEO of the company.
Valcic and his colleagues spend at least four months preparing for the conference. Every year, more than 200 enterprises from Europe-mainly Germany, Finland and the Netherlands-register it.
"We need to be familiar with the businesses of both the German and Chinese enterprises. Then we can organize talks for those who share similar business interests," he said.
Valcic said his rich knowledge of Chinese culture helps him do a better job. Apart from the culture, he learned Chinese martial arts in his hometown of Berlin from the age of 13. "In my hometown, we also have lion dancing which I liked very much," he said.
Valcic stayed in Hong Kong for 10 months as an exchange student when he was 16, where he marveled at the modernity of the city and its scrumptious cuisine.
"I learned Cantonese there, which laid a solid foundation for me to learn Mandarin," he said, adding the language skill gave him a big advantage working in China.
At university, Valcic studied the economies of East Asia and all his work in Germany after graduation was related to China. Valcic married a Jinan woman and moved to the city with her in 2017. He applied for a job at the Jinan Innovation Zone and was accepted.
In September, he was invited by the city government to help improve Jinan's living environment. He makes suggestions on optimizing public services and infrastructure to create a more open environment. He also offers assistance to German citizens in need of help in Jinan.
"Jinan is opening up at a fast pace. The city's living environment is international and investment in Jinan is becoming easier," Valcic said.
Before, it took several months to register an enterprise, but now most procedures can be completed via an online platform, he said.
Despite the COVID-19 pandemic, Valcic said the number of foreign enterprises at this year's Sino-German SME Cooperation and Communication Conference, to be held on Friday and Saturday, will not drop.
"The SMEC 2020 will be an online event with a special 'matchmaking' app through which companies can register to find potential partners. Furthermore, this platform will realize long-term exchanges for both sides," he said.
"China is one of the most important trade partners for Germany. The huge Chinese market is attractive to foreign business players."
Under the international and domestic dual circulation development pattern, Valcic expects China will keep forging ahead.
"I encourage my 4-year-old daughter to learn Mandarin. As long as she masters Mandarin, she will have more chances of finding a decent job," he said.
Zhu Lin contributed to this story.