Countries told to respect China's HK sovereignty
Share - WeChat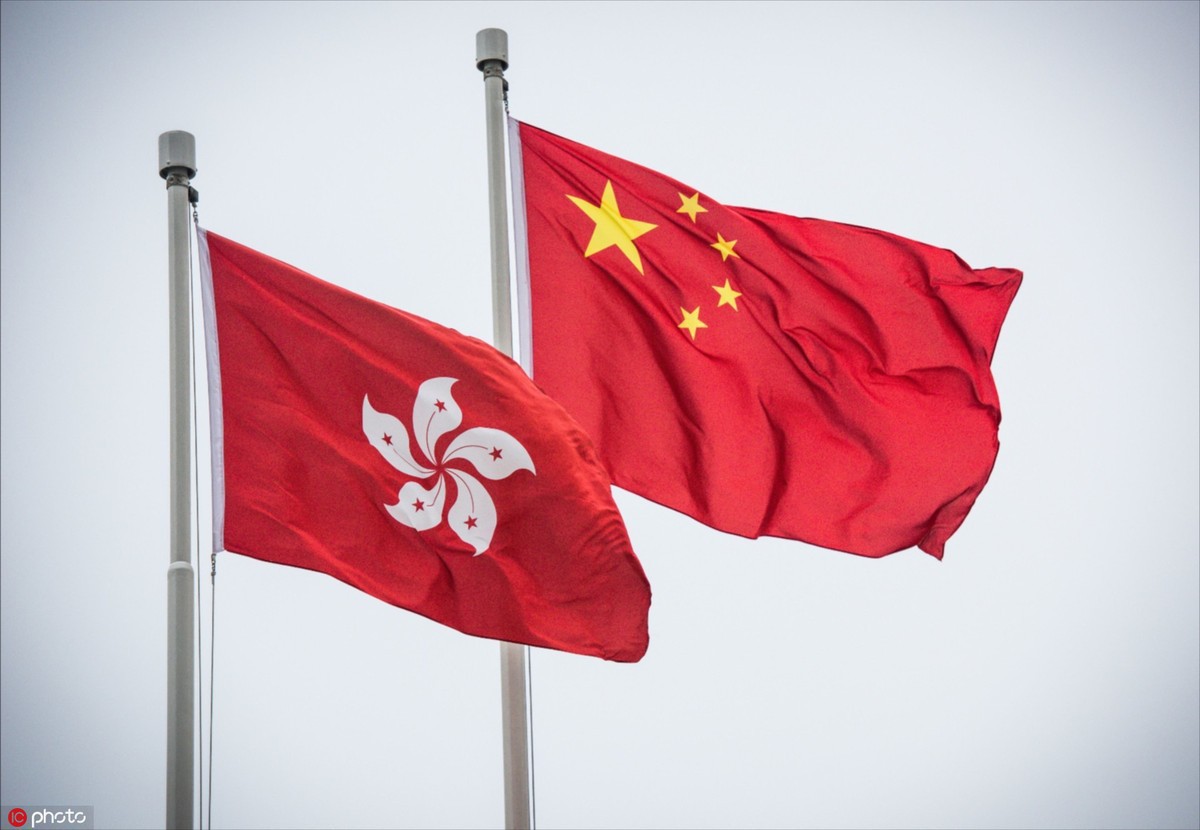 Foreign governments and politicians need to recognize and respect China's sovereignty over the Hong Kong Special Administrative Region and its exercise of sovereignty, a group of international political analysts and prominent local legal experts said over the weekend.
Their remarks follow the US government's and Britain's Foreign Secretary Dominic Raab's criticism over the past few days of the disqualification of four Hong Kong lawmakers as a blow to the city's "high degree of autonomy", as guaranteed under the principle of "one country, two systems".
Tom Fowdy, a British political and international relations analyst, said the UK should understand that China's sovereignty over the Hong Kong SAR is nonnegotiable and the decision made by the Standing Committee of the National People's Congress, China's top legislature, which sets out the qualifications for the city's lawmakers, in no way contravenes the principle of "one country, two systems".
While the principle of "one country, two systems" guarantees that the SAR enjoys its own unique economic, social, healthcare and public administration policies, it does not mean that Beijing has no oversight of the city's politics, nor that Hong Kong is exempt from provisions such as national security, Fowdy said.
The four disqualified lawmakers-Alvin Yeung Ngok-kiu, Dennis Kwok Wing-hang, Kwok Ka-ki and Kenneth Leung Kaicheong-were barred from running for election in July as they would not genuinely uphold the Basic Law nor honor the pledge of allegiance to the HKSAR.
Over the past two years, they have also made trips to the US and the UK to meet with politicians such as US Secretary of State Mike Pompeo and Vice-President Mike Pence to seek foreign sanctions against Hong Kong and the Chinese mainland.
"This is not about 'expansion', 'aggression' or 'ambition', but about defending what is China's right against those who continue to believe they have a right to violate and undermine it," Fowdy said.
Executive Councilor and barrister Ronny Tong Ka-wah stressed the necessity of the NPC Standing Committee's decision to safeguard the "one country, two systems" principle. That does not mean people in public office, including legislators, should be allowed to abuse their position and advocate separatism, he said.
"Can you imagine a US congressman who runs for office while advocating the disintegration of the US? Or can you imagine the UK's members of Parliament promoting the abolition of the monarchy," Tong asked.
Strong legal basis
Law professor Willy Fu Kin-chi, vice-chairman of the Hong Kong Legal Exchange Foundation, stressed that the decision made by the NPC Standing Committee, the highest organ of power in China, is necessary, fair and has a strong legal basis.
Fu said during the nomination period in July, the four lawmakers were given "ample opportunity to submit the written representation to prove their allegiance to the country, yet they failed to do so."
"I believe their disqualification will restore order in the legislature."