Private rocket puts satellite into orbit
Share - WeChat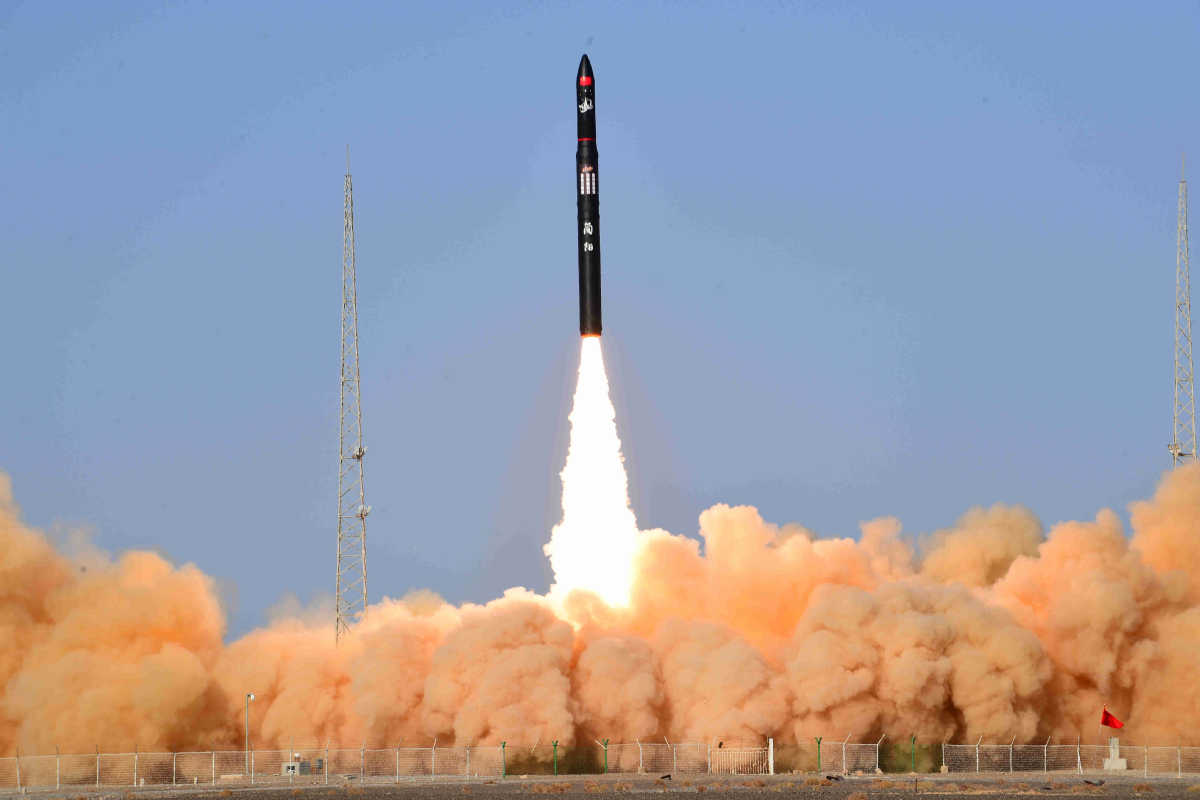 China's private space sector unveiled a new type of carrier rocket over the weekend.
The CERES 1, designed and built by Beijing-based space startup Galactic Energy, made its debut flight on Saturday from the Jiuquan Satellite Launch Center in Northwest China, becoming the second privately developed Chinese carrier rocket to successfully realize an orbital mission.
The 19-meter, solid-propellant rocket blasted off at 3:12 pm and flew for about 18 minutes before deploying a small communication satellite that will provide internet-of-things service to clients into a sun synchronous orbit about 500 kilometers above Earth, Galactic Energy said in a statement.
The mission also set a new height record for a private Chinese rocket. In July 2019, a SQX 1 solid-propellant rocket produced by i-Space, another private space company in Beijing, conducted the first successful orbital launch by a private Chinese rocket when it placed two satellites into an orbit 300 km above the ground.
An orbital mission is a powered flight by a carrier rocket that launches spacecraft into an orbit in outer space. Before i-Space and Galactic Energy, other Chinese private enterprises had failed in their attempts at orbital missions-a threshold for any serious newcomer in the global space sector that had only previously been crossed by the United States' SpaceX.
Galactic Energy said CERES 1 has four stages and is mainly propelled by solid propellant. With a liftoff weight of 31 metric tons, it is capable of sending a 300-kilogram satellite, or several satellites with a combined weight of 300 kg, to a 500-km sun synchronous orbit, or 350-kg payloads to a low-Earth orbit at an altitude of 200 km.
Galactic Energy was established in February 2018 by some engineers from State-owned space conglomerates.
Its engineers are designing a larger rocket that can be reused, the company said.
In addition to Galactic Energy and i-Space, other private rocket makers are also striving to build their own rockets for orbital launches.
A leader in the field is LandSpace, also based in Beijing, which is working on its 49.5-meter ZQ 2. The company said it will be China's largest and most powerful private rocket and will make its maiden flight next year.
It will boast a liftoff weight of 216 tons and will be capable of placing a 4-ton satellite into a sun-synchronous orbit or a 6-ton satellite into a low-Earth orbit, the company said.