Sacrifices needed for turnabout on climate
Share - WeChat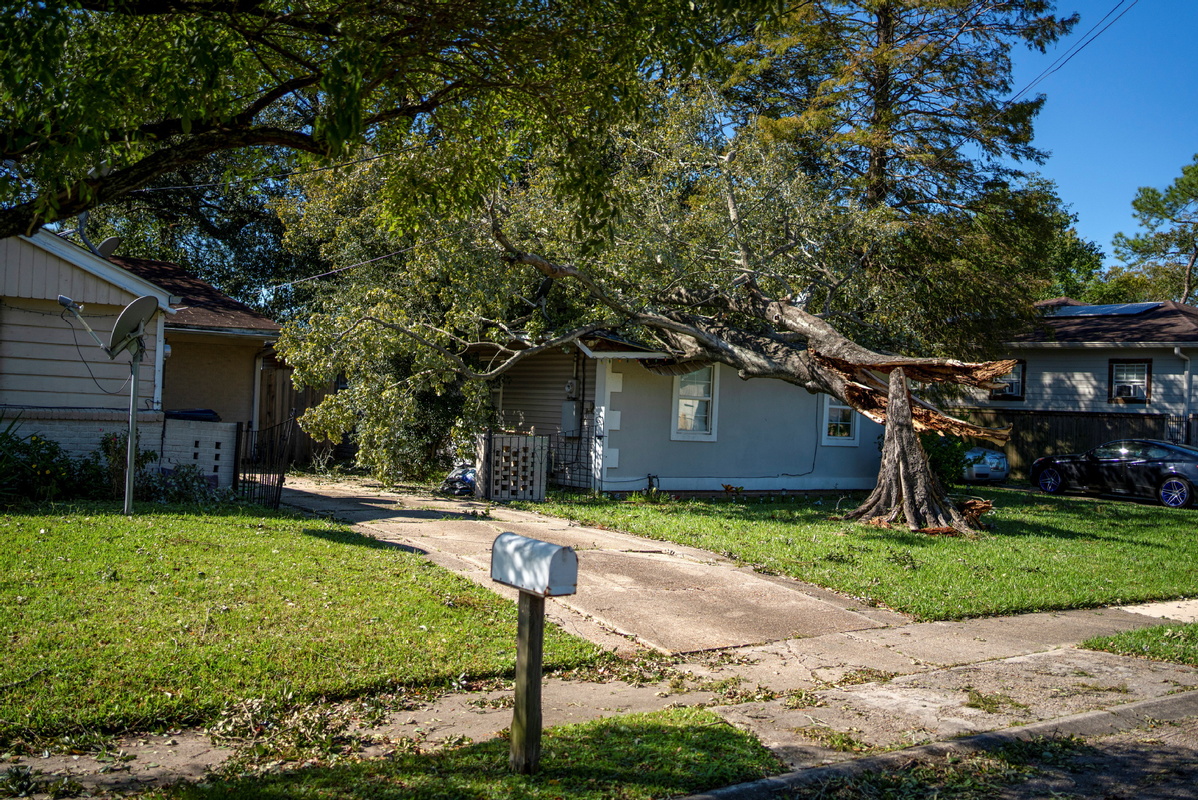 Typhoon Goni slammed into the eastern Philippines early on Sunday, reportedly prompting the evacuation of about a million people in its likely path, including in the capital, Manila. The storm hit even as the end of the storm season is winding down.
Last week, in the United States, deadly Hurricane Zeta blew through Louisiana, leaving millions without power. This year, the US' National Hurricane Center had to switch to the Greek alphabet after running out of letters for naming hurricanes. By any measure, it's been a tough year for the US states of Florida, Louisiana and Texas, which have borne the brunt of the storms.
Mercifully, for Asia, except for Goni, it's been a rather quiet year for typhoons. One reason for the relative tranquility is a developing La Nina, a phenomenon in which the waters in the eastern tropical Pacific cool down every few years. Through a complex mechanism of heating and cooling of ocean waters in the Pacific and Atlantic oceans, this decreases the Pacific typhoon activity while increasing it over the Atlantic.
Make no mistake, though, there is a great likelihood that the respite in typhoons this year is temporary. Equally likely, the increased number of hurricanes this year is directly related to unusually warm waters caused by climate change.
Record-breaking storms, floods and fires due to climate change are no longer surprising, and for the past couple of years, Hong Kong has kept breaking seasonal temperature records-the warmest winters and hottest summers. And what is the reaction?
Just a few weeks ago, in Hong Kong we were told there would be a "No Air Con Night"-conveniently held on a day when humidity would have dialed down a bit in the hope that substantial numbers of people would participate.
In other words, the sponsors of the initiative, Green Sense, hoped to raise awareness of climate change, but did not dare to hold the event in midsummer, knowing that few would be willing to endure a slightly less comfortable night without the cool hum of their air conditioners. Although Green Sense's heart is in the right place, the whole notion of these rather token sacrifices is a flawed one.
And it's not only the people of Hong Kong who are shortsighted. After recently moving back to Canada after decades in East Asia, I see little change in behavior in the country, which can get quite cold in winter, regarding one's personal carbon footprint.
In the winter, the average person still keeps the indoor temperature at around 23 C even when there is a raging blizzard outside. Short sleeves are year-round garb. And although most homes are now heated using natural gas, which is only half as bad as coal in terms of its carbon footprint, it is still a significant contributor to global warming. Also, during winter, coming back from the Caribbean with a tan retains its cachet. In other words, hopping on a jet and flying south for a few hours is still the norm-climate change be damned.
The simple fact of the matter is that humans change their behavior very reluctantly. We like our creature comforts, and sure, we are willing to turn off the lights for an hour during Earth Day or endure a warm night without air conditioning. Just make sure it's not in mid-August. That's asking too much.
So while Greenland melts, the repercussions are still too distant to instigate real change. Even Typhoon Mangkhut's devastation in Hong Kong two years ago, surely worsened by a warmer sea surface temperature, did not have much lasting effect on our collective memories or behavior.
We grow accustomed to a certain level of wellbeing, and change comes very reluctantly. However, if people are made to pay for their use of carbon, in any form, they will very quickly reduce their consumption. The taxes on cigarettes starting a couple decades ago in many countries serve as a case in point: Smoking has declined dramatically where such taxes are high.
A worldwide carbon tax won't come easily. Here in Ontario, the provincial Conservative Party government, which opposes a carbon tax introduced by the federal Liberal Party government, had mandated that all gas stations put a sticker on their pumps that says: "The federal carbon tax will cost you 11.1 cents per liter." Fortunately, the ruling was struck down by the provincial high court.
Finally, China's pledge to achieve carbon neutrality by 2060 is laudable, though to do so will require more than windmills, solar panels and technological advances. It will also need the cooperation of over a billion people. Aiming for their wallets may be one of the most effective ways to reach the goal.
The author is a commentator on social and environmental issues.
The views do not necessarily reflect those of China Daily.