China will further open up economy and strengthen global cooperation
Share - WeChat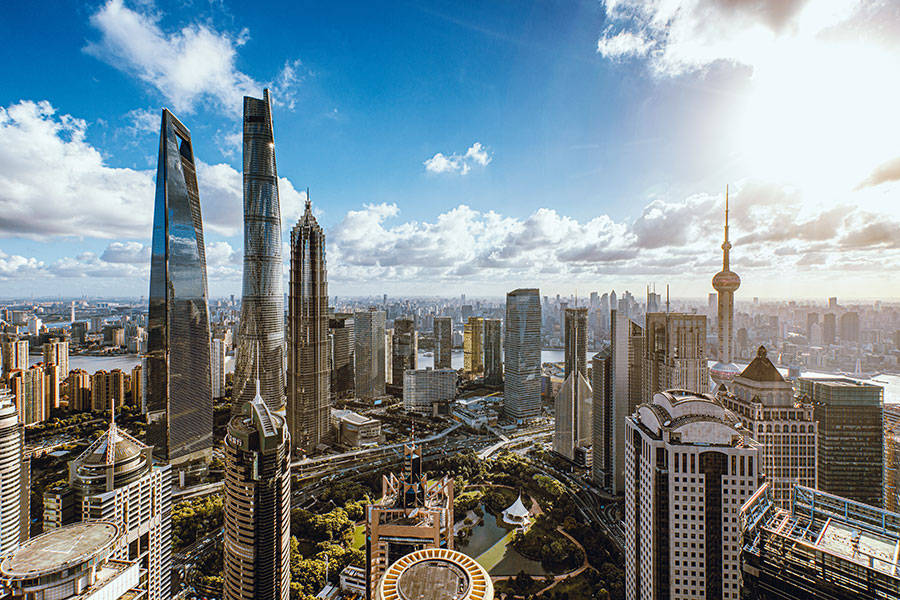 The official document issued after the conclusion of the Fifth Plenary Session of the 19th Communist Party of China Central Committee on Thursday should dispel any doubts about China's commitment to reform, opening-up and global cooperation at a time when the United States has resorted to unilateralism and protectionism.
To achieve its socioeconomic development goals during the 14th Five-Year Plan (2021-25) period, China has vowed to pursue higher-level opening-up and explore new avenues of win-win international cooperation, including opening up more areas of its economy, further promoting trade and investment liberalization, and helping reform the global economic governance system.
It's not surprising to see the document mention multiple times these commitments because they have played a key role in China's success story over the past four decades. That China has become the world's largest trading country and the largest trade partner of more than 120 countries and regions is a testament to its openness and global cooperation. In Brussels where I am based, it was just announced that, according to Eurostat, China replaced the US to become the European Union's largest trade partner in the first seven months of this year.
The potential for China-EU cooperation has greatly increased given that green growth has been listed as a top priority in the document. The new EU leadership also has high hopes of its ambitious Green Deal being a great success.
EU leaders such as European Commission President Ursula von der Leyen have praised China's commitment to become carbon neutral by 2060. And in a blog post on Oct 22, EU foreign policy chief Josep Borrell hailed China's pledge as "a possible game changer for climate".
Besides, the 3rd China International Import Expo to be held in Shanghai from Nov 4 to 10 will showcase both China's successful response to the novel coronavirus pandemic and its continued commitment to further open up its economy and deepen global cooperation.
The United Nations Conference on Trade and Development's report on Tuesday that foreign direct investment in China remained relatively stable at $76 billion in the first half of this year while globally FDI fell by half shows investors' confidence in the Chinese economy, despite the US ramping up its trade war, tech war and smear campaign against China.
Foreign-funded companies, whose cumulative number exceeds 1 million, have played a critical role in China's economic growth, contributing to more than 40 percent of the country's foreign trade in the past two decades.
While senior US officials traveled to Asia this week to persuade countries to choose between Beijing and Washington, China remains focused on helping developing countries in Asia, Africa and Latin America build roads, bridges, railways, ports and power grids. The China-proposed Belt and Road Initiative has already helped many countries and regions improve connectivity and tap their huge development potential.
Also, China has contributed to 30 percent of global economic growth for many years, and is likely to be the only major economy to achieve positive growth this year.
Yet China's commitment to international cooperation goes far beyond trade and investment. For example, China is the largest contributor to the UN peacekeeping force among the five permanent members of the UN Security Council, and has declared that any COVID-19 vaccines it develops will be made global public goods.
Reform, opening-up, and global cooperation have served China so well over the past four decades, and the country would stick to that path of development on its march toward a better future. The document, which charts China's course for the next 15 years, has made that crystal clear to the world.
The author is chief of China Daily EU Bureau based in Brussels.
Most Viewed in 24 Hours
China Views