First COVID-19 cases in Wuhan could be linked to imports, says expert
Share - WeChat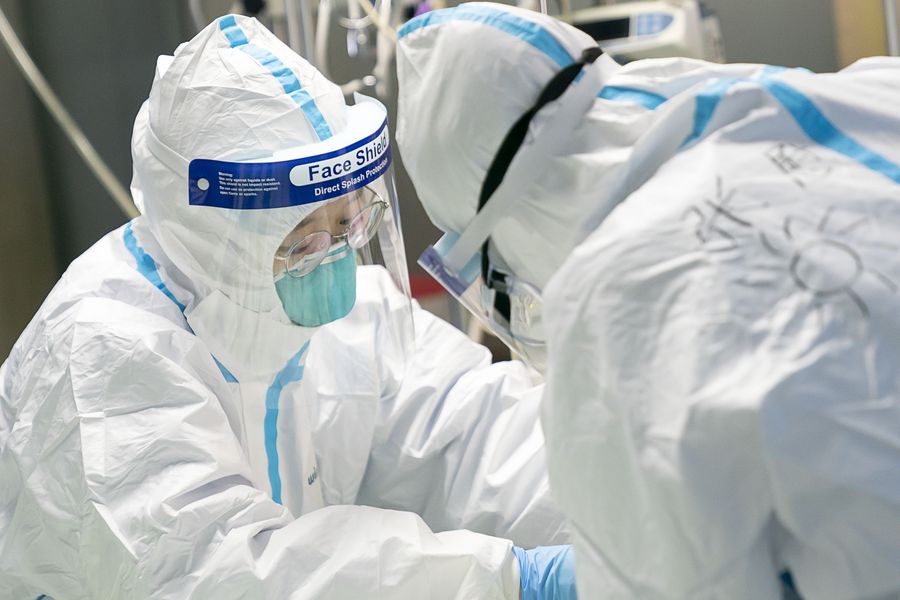 The possibility the COVID-19 outbreak in Wuhan, Hubei province, was caused by imported seafood contaminated with novel coronavirus cannot be ruled out, a top public health researcher said.
Although the earliest cases in Wuhan were linked to a seafood market in the city, experts have said that did not prove the virus originated in the market.
In a report published on Thursday by Global Times, Wu Zunyou, chief epidemiologist at the Chinese Center for Disease Control and Prevention, said that since COVID-19 outbreaks in recent months in Beijing and the port cities of Dalian, Liaoning province, and Qingdao, Shandong province, were caused by imported seafood, people should think about new approaches to tracing the earliest COVID-19 cases linked to the seafood market in Wuhan.
Earlier this month, China CDC announced it had isolated live novel coronavirus from a package containing imported frozen cod when tracing a COVID-19 outbreak in Qingdao, which proved the virus could survive in cold chain storage over long distances and infect humans.
However, the newspaper cited an anonymous virus expert as saying one puzzle that needed to be answered about the possibility the novel coronavirus was introduced to China from overseas was why it had not caused outbreaks in its place of origin.