Companies keep eye on employees' mental health
Share - WeChat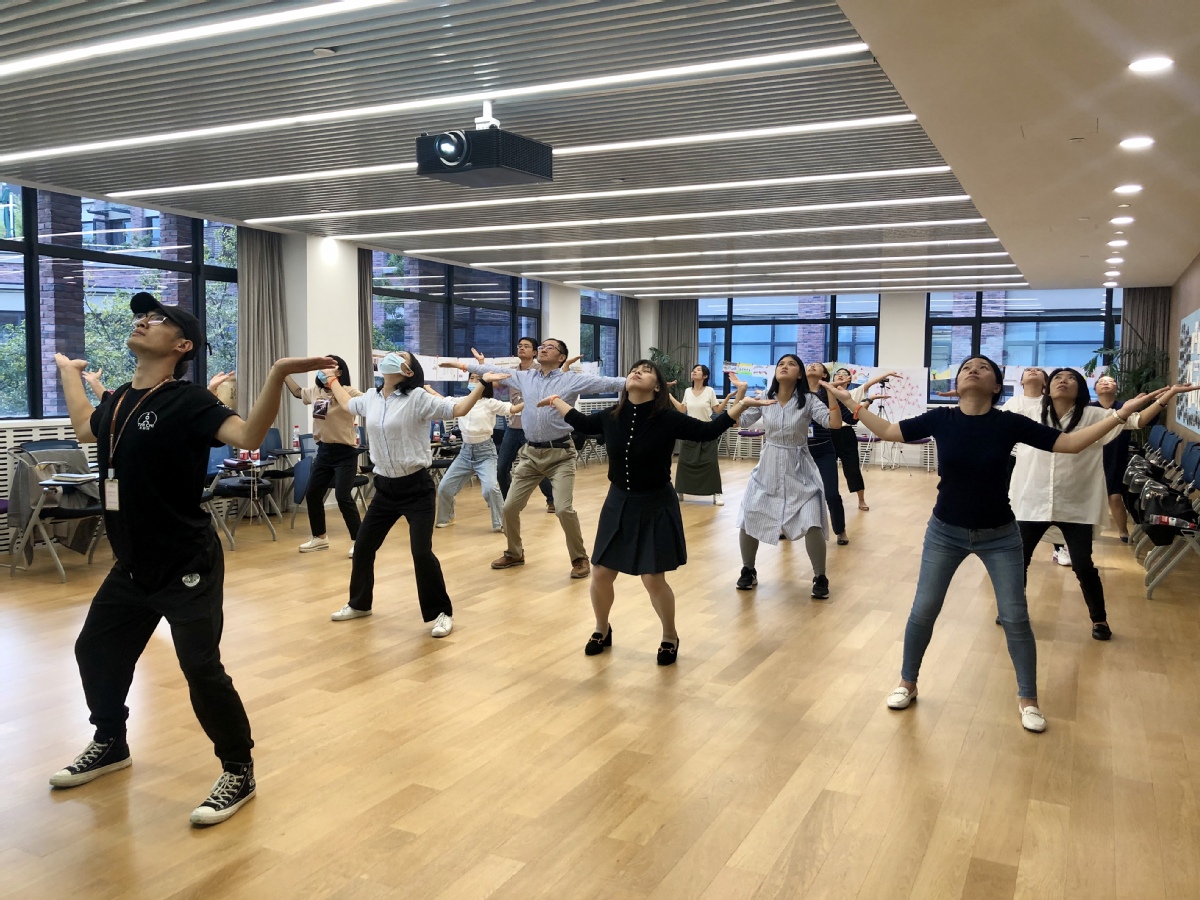 Work-life balance
Some employees' behavior, such as refusing to work as a team, always being jealous of others, and the desire to attract attention among their peers, can be a sign that they may need professional psychological assistance. They could be experiencing stress, not only from their own families but also from their partners.
In recent months, due to the pandemic, the children of countless workers have taken online classes.
Lin said: "Many employees who returned to the office for work said they felt a strong sense of guilt toward their children. Compared with their peers working from home, they said they could not help their children with their studies and daily life."
In addition to children's education, experts said support for elderly parents, along with marital relationships, are other factors that could result in anger at work.
Human resources executives said the solution to helping employees manage family stress is to respect their domestic situations.
Zhao Yiyang, a human resources manager at the Shanghai branch of Cooper Standard, a United States company that supplies automotive systems and components, said: "When employees' time with their families is squeezed due to work commitments, they may easily become stressed and anxious about caring for their elderly parents and their children. Their relationship with their spouses may also be challenged."
Most workers at Cooper Standard in Shanghai are not locals, Zhao said. Many are concerned about their parents and children back home. So, on their birthdays, the company sends them presents and organizes family days and trips to enable them to integrate into the corporate culture.
For employees who need to care for their families immediately, the company encourages them to take annual leave or time off in lieu to go home to deal with emergencies before returning to work, she said.
"We are clearly aware that only when there is a work-life balance can the two sides support each other and promote an individual's holistic growth, instead of producing negative influences or interference," Zhao said.
Research conducted with telecoms employees in the United Kingdom for six months by Oxford University's Said Business School found that the workers are 13 percent more productive when they are happy.
One of the research leaders, Jan-Emmanuel De Neve, associate professor of economics and strategy at the school, said, "We found that when the employees were happier, they worked faster by making more calls per hour, and, more important, converted more calls into sales."