Livestreaming e-commerce to become trillion-yuan market in 2020
Share - WeChat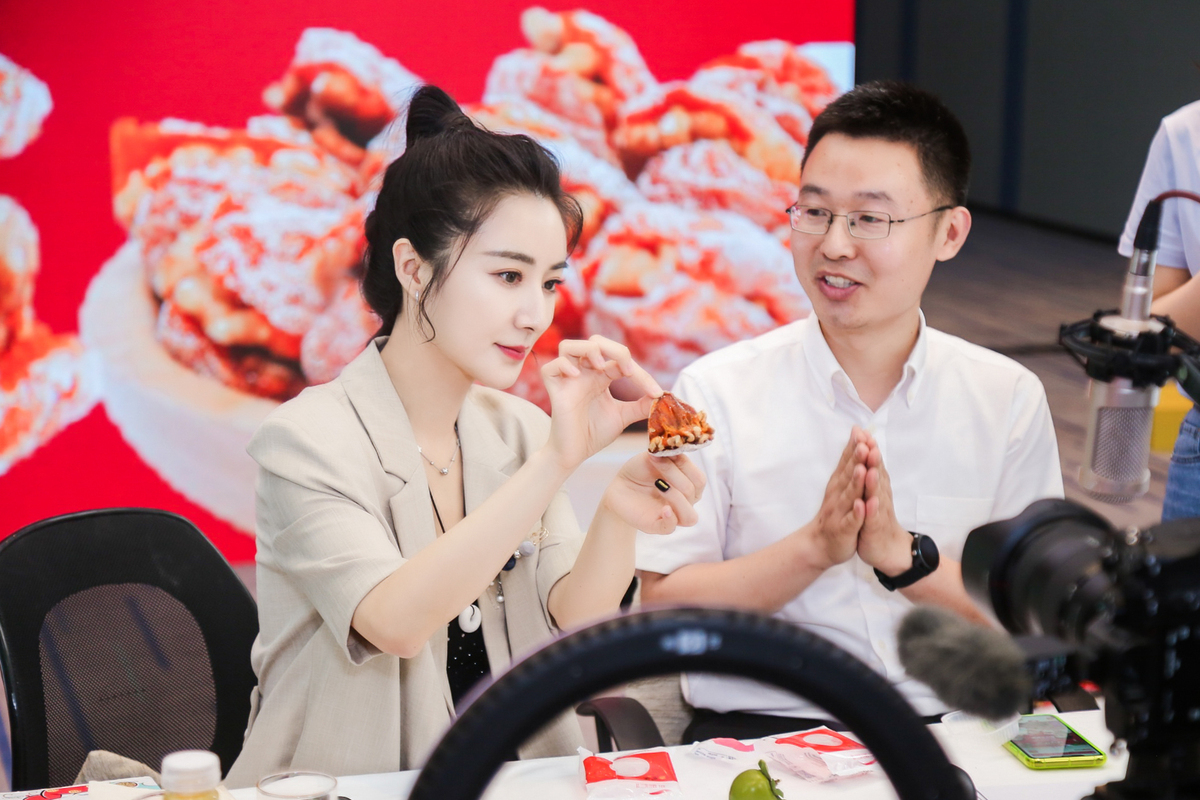 Livestreaming e-commerce, an emerging trend in the consumption sector, is expected to continue its rapid growth and its market size to surpass 1 trillion yuan ($157.5 billion) this year, according to a new report.
The report, released by KPMG and Ali Research, predicted the livestreaming e-commerce market would reach 1.05 trillion yuan this year, up from 433.8 billion yuan in 2019. The livestreaming e-commerce market saw 210 percent year-on-year growth in 2019, and will continue its fast growth trend this year.
Data from the Ministry of Commerce show the number of livestreaming e-commerce programs passed 10 million in the first half of 2020, attracting more than 50 billion views and promoting more than 20 million products. On average, more than 50,000 livestreaming e-commerce shows were held per day, garnering 260 million views.
More and more people are becoming livestreaming e-commerce hosts. From professional hosts, experts and celebrities to entrepreneurs, ordinary retailers and farmers, all can start a livestreaming e-commerce show anytime.
Retailers are the main players in livestreaming e-commerce, instead of prominent anchors. According to figures from Taobao Live, 90 percent of livestreaming e-commerce shows and 70 percent of sales on the livestreaming platform come from livestream shows by retailers. During this year's June 18 shopping festival, nine of the 15 livestreaming rooms with sales of over 100 million yuan on Taobao Live were owned by brands and retailers.
The report found women's apparel dominates promoted products in livestreaming e-commerce shows. Bags and accessories, food, and makeup and skincare products are also very popular. This shows most users of livestreaming shopping are women.
For brands and retailers, selling products via livestreaming is more than a temporary move to cope with the COVID-19 pandemic, becoming a regular operation strategy for brick-and-mortar retail, the report said.
A survey found more than half of brands started using livestreaming for promotion as an innovative practice, and over 70 percent managed to boost product sales. Also, over 60 percent of surveyed brands believed good reputation of their products and services is what draws viewers to their livestreaming rooms. This means quality of goods is key to livestreaming promotion for brands.
As more brands are participating, livestreaming service providers have sprung up. Statistics from Taobao show there were no such agencies in June 2019, but now the number has increased to 200.
Liverstreaming also creates many job opportunities besides livestreamers, such as livestreaming assistants, script creators and product pickers. Research conducted by Renmin University of China estimated Taobao Live has created 1.73 million jobs directly and indirectly.
When asked about the development of livestreaming e-commerce in the coming year, 45.2 percent of interviewed brands said they are confident the industry will continue its rapid development, 24.1 percent said it will maintain steady development and 25.6 percent expected its development to slow down.
Over the past eight quarters, the growth of Taobao Live has stayed above 100 percent, said Li Ming, head of operations at Taobao Live. Based on this, the trend is not slowing down, he said.
Kang Yong, chief economist at KPMG China, said he believes livestreaming e-commerce will become more ubiquitous. He added livestreaming will become a new essential in e-commerce promotion and livestreaming e-commerce will become increasingly more vertical and specialized.
The report also pointed out there are multiple risks to the booming livestreaming industry, including not offering promised bonuses, delayed shipments and false advertising. It advised livestreaming platforms to act to control these risks with haste.