Artificial intelligence accelerating nation's industrial upgrade efforts
Share - WeChat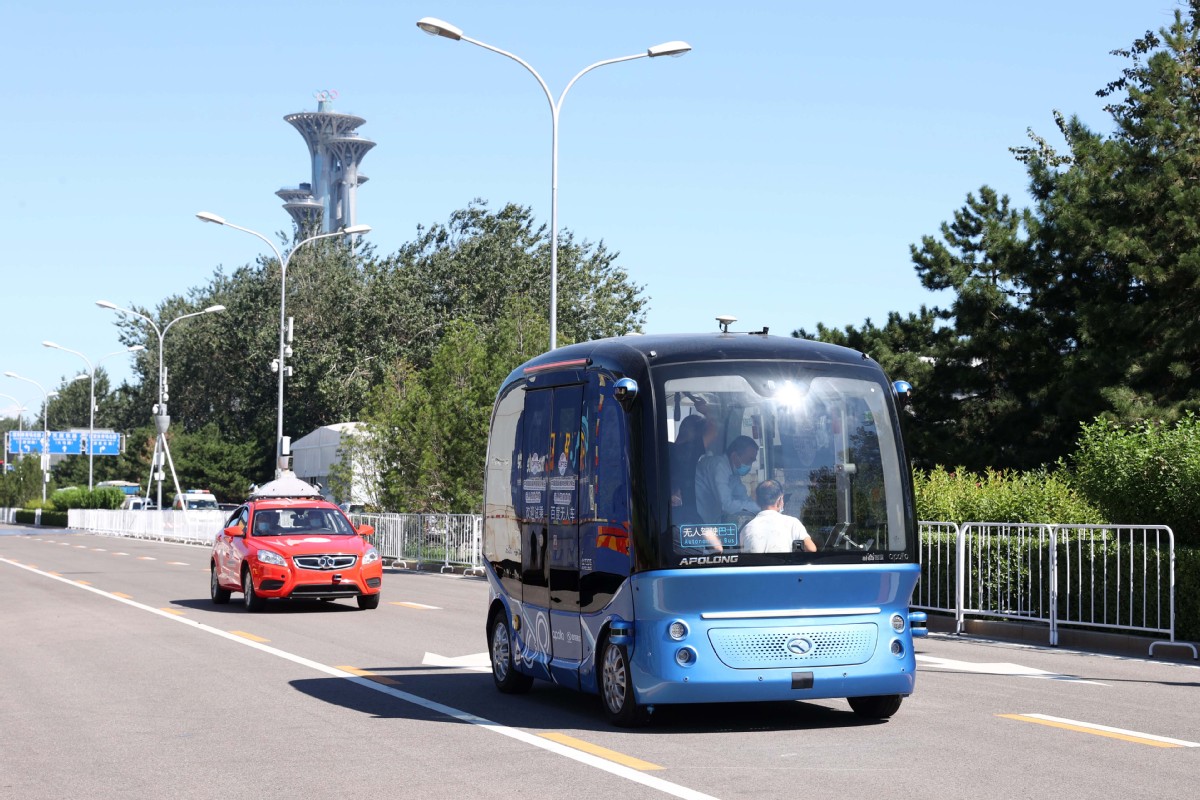 Artificial intelligence, the latest facet of information technology, has gained increasing momentum and been widely applied in various sectors with tremendous potential, thus becoming a driving force of scientific and technological development during China's 13th Five-Year Plan (2016-20) period.
It has also injected new impetus into the digital economy and played a key role in bolstering high-quality development and accelerating the nation's push for industrial upgrading, experts said.
According to the 13th Five-Year Plan, the country called for developing AI, with a focus on fostering the industrial ecology of AI and promoting the integration and application of AI into key industries and fields.
In July 2017, the State Council, China's Cabinet, issued a plan that set benchmarks for the country's AI sector, with the value of core AI industries predicted to exceed 1 trillion yuan ($150 billion) and making the country one of the global leaders in AI innovation by 2030.
China has made tremendous strides in AI over the past five years as it has outpaced the United States in the number of worldwide AI-related patent applications, said a report from a Ministry of Industry and Information Technology research unit.
The report also pointed out that AI is considered an important direction for industrial upgrading, and the country's strategic plan for AI offers a broad space for the research and development of AI technologies and related industries.
AI has rapidly changed people's lifestyles and production modes, with wide applications in the fields of city planning, intelligent transportation, social management, healthcare and national security. It has also boosted development of the real economy, said Wan Gang, chairman of the China Association of Science and Technology.
"Over the long run, we will continue to promote the integration of AI with the real economy, accelerate technological innovation of large, medium and small-sized enterprises and bolster the intelligent development of small and medium-sized enterprises," Wan said.
Global consultancy PwC said AI will play a massive role in boosting the global economy and expected AI's contribution to the global economy to leap from $2 trillion in 2018 to $15.7 trillion by 2030.
China's big tech companies have been pouring billions of dollars into AI-based research and development. Internet search giant Baidu Inc was chosen to lead the establishment of the country's AI national laboratory on deep learning in 2017. Self-driving technologies are also important for national development. The Beijing-based tech heavyweight has also ramped up efforts to promote the commercialization of self-driving technology, and fully opened its autonomous taxi service Apollo Go Robotaxi in several cities.
"The smart economy, driven by AI, will become one of the new engines of economic growth," said Robin Li, chairman and CEO of Baidu, adding that AI will have a broad and profound impact on society, the economy and life in general from the aspects of human-machine interaction, infrastructure and industrial application.
Baidu said it will continue to conduct research into core areas of AI, contribute to scientific and technological innovation in China and actively push forward the application of AI into more verticals. E-commerce giant Alibaba pledged to spend $15 billion over the next three years to recruit top talent for AI projects, cloud and quantum computing in 2017. The company has already introduced AI cloud services for the healthcare and manufacturing industries.
In addition, Tencent Holdings Ltd launched an AI lab in April 2016. It is focused on basic research into speech recognition, natural language processing and machine learning.
The tech giant is also working to put fundamental research to practical use, applying AI to its key businesses, such as medical, social interactive, online gaming and cloud computing. It also operates Youtu Lab, which has developed advanced technologies in the fields of facial and image recognition and voice ID.
A batch of AI startups such as Megvii, Cloud-Walk and Sense-Time are flourishing thanks to a glut of venture capital cash and the Chinese government's push for investments into AI.
"China is fast becoming a global hub for innovation, particularly in the field of AI," said Zhu Wei, senior managing director and chairman of consultancy Accenture China, adding that Chinese companies have demonstrated great determination to digitize their organizations amid the current complex business environment.