Academic helps poor village make the grade
Share - WeChat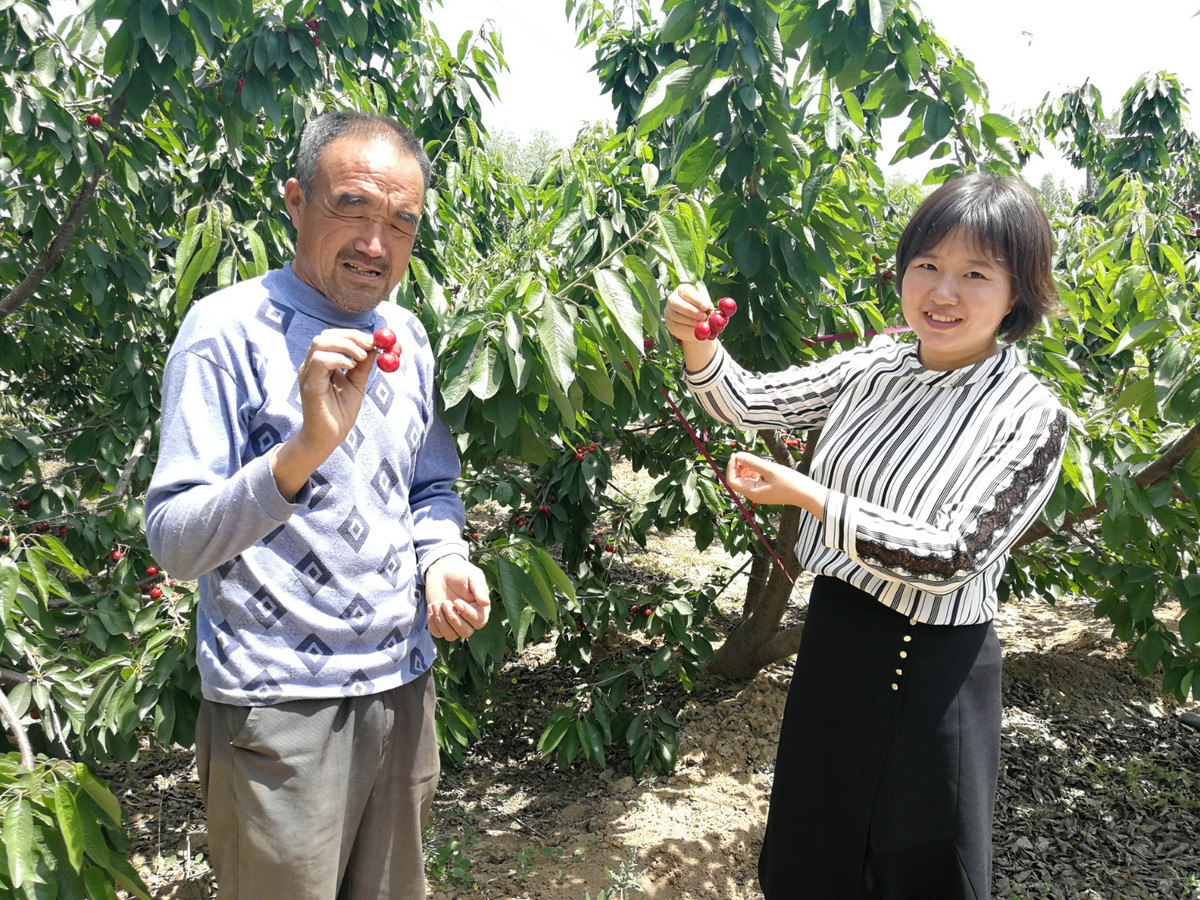 In 2013, when Guan Zhijie sacrificed a teaching job at a Beijing university to return to her home village in Heze, Shandong province, she was not accepted by the residents.
"Many of them said I was naive to make such a decision and bet I would give up soon," said Guan, who has a postdoctorate in crop science.
"My family members and tutors strongly suggested I stay in Beijing where I would have a bright future and my children a better education environment," 38-year-old Guan said.
At times over the past seven years in Yuhuangmiao village, Wushengqiao, Dongming county, the hard work left Guan wondering whether she had made the right choice. On occasions she wanted to give up, but her aim of helping farmers improve their lives kept her motivated, and now the hard work has paid off.
Today, Yuhuangmiao has modern facilities including a folk museum, a central park, a kindergarten, an activity center for older people, a theater, healthcare clinics, neat rows of apartment buildings and wide, clean roads. Visitors can only imagine what the old village was like with its muddy roads and no healthcare facilities.
The dramatic changes to the village have earned it recognition as a national-level civilized village and also as a provincial-level demonstration base for the agricultural industry.
Last year, the per capita disposable income of the village surpassed 20,000 yuan ($2,818), which is 10 percent higher than the average in the province's rural areas.
In 2013, when Guan arrived in the village, a collectively owned enterprise related to agricultural industries was on the verge of closing down.
With her academic knowledge and information gathered from experts at research organizations, Guan and the village committees set about creating efficient and environmentally sound agricultural projects.
Tree and vegetable plantations were developed, along with livestock breeding programs, improved processing of agricultural products and rural tourism.
By 2014, the enterprise started to make a profit, and it now employees 20 percent of the farmers in the village.
The village has set up special subsidies for seniors and those who become seriously ill. It also provides a 100 yuan daily allowance for each teacher working at the village's primary school.
Guan said the story of the former Party secretary of the village had swayed her decision to go home.
Three decades ago, Wang Shujin traveled to a petrochemical plant in another province to seek advice on how to set up a chemical factory in his village.
Wang sat outside the plant on a freezing winter night to speak to the expert the next day, and the advice he gained was invaluable. The Yuhuangmiao chemical factory has now developed from a small village operation into a large company and laid the foundation for villagers to increase their incomes.
Currently, the chemical company provides jobs for half of the village labor force.
Chen Huapeng, the village director said, "The great changes that have taken place in our village make us confident of building a better life."
Guan said their next goal is to further develop tourism. She and her fellow villagers have embarked on building a complex which will integrate agricultural production, cultural tourism, displays and recreation activities.