Efforts urged to remediate soil pollution
Share - WeChat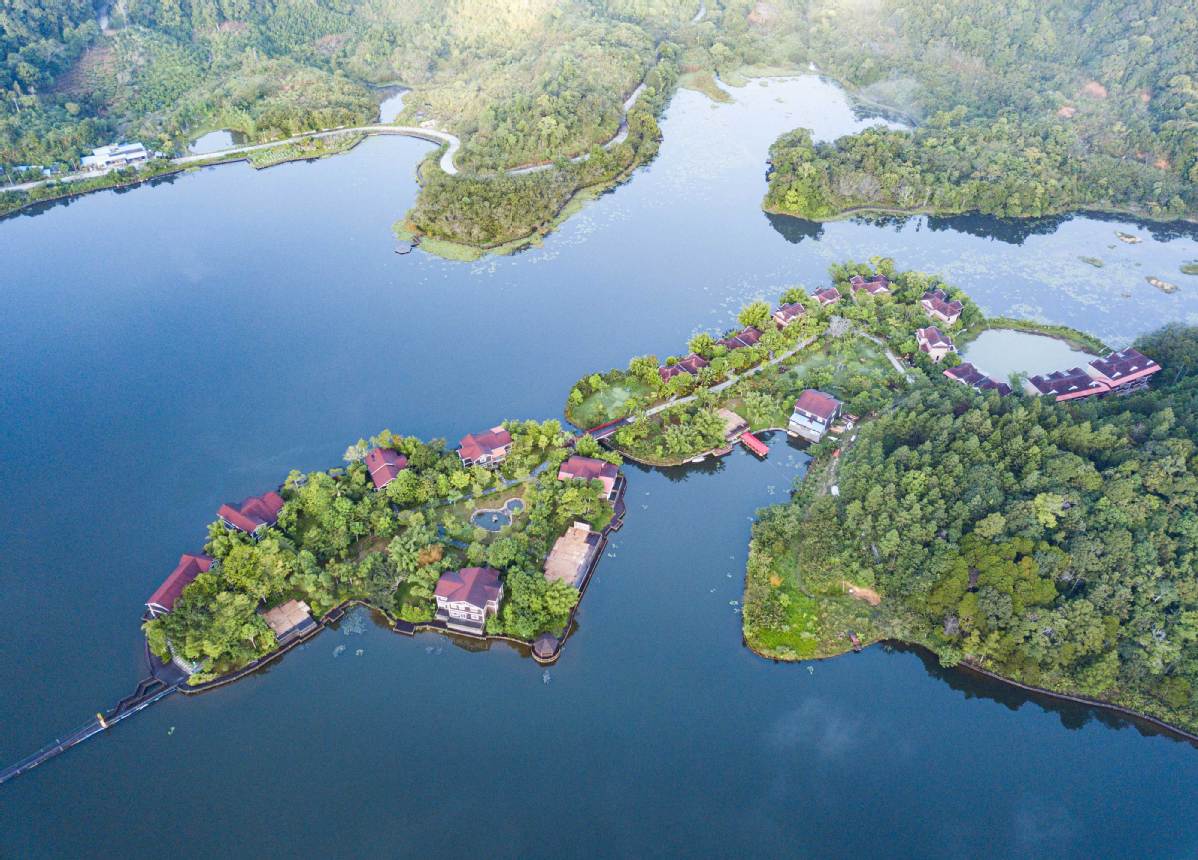 'Situation remains grim' despite work by governments, top legislator reports

China's top legislator has called on the government to ramp up efforts in promoting the development of soil pollution control technology and enhancing law enforcement to help address soil contamination in the country.
Li Zhanshu, chairman of the Standing Committee of the National People's Congress, made the remarks on Thursday as he delivered a report on an inspection tour he headed in August and September looking into enforcement of the Soil Pollution Prevention and Control Law.
Despite local governments having done a lot of work since the law went into effect on Jan 1, 2019, "the soil pollution situation remains grim" and the country is still confronted with "arduous tasks" as it forges ahead in the soil pollution control campaign, he told the committee's ongoing bimonthly session.
"Currently, there are still severe shortages of specialists in the remediation of soil contamination and its risk control. The cultivation of such professionals is still inadequate," said Li, who is also a member of the Standing Committee of the Political Bureau of the Communist Party of China Central Committee, adding that the country has yet to set up a sound appraisal mechanism for investments into research and development in the sector.
Despite legal mandates for incentives to control soil pollution, so far no specific measure has been introduced in taxation and finance. Further, provincial-level funds for soil pollution control have not been established as required by the law, making the work insufficiently funded, he said.
He also noted the disordered competition in the soil remediation market due to the absence of a credit system that could facilitate government supervision of players in the market, which have mixed technological capabilities.
He said the lack of officials with adequate expertise in soil pollution control has also hindered enforcement of the law.
Many local governments complained that the poor expertise of law enforcement officers regarding soil pollution makes it challenging for them to unearth problems, which are often hidden and complex. This means some violations are not unearthed in a timely manner or are not effectively investigated and resolved, he said.
As of June, environmental authorities across the country have only settled 49 cases related to soil pollution, involving total fines of almost 5.9 million yuan ($877,000), he noted.
Li called on institutes and companies to roll out pertinent research and development targeting specific regions, industries or pollution causes to ensure that their work could meet the demand for soil pollution control work.
Efforts should be concentrated on tackling common problems to develop effective technologies that are easy to promote and have low costs, he said.