Build Marine Corps into elite force, Xi tells military
Share - WeChat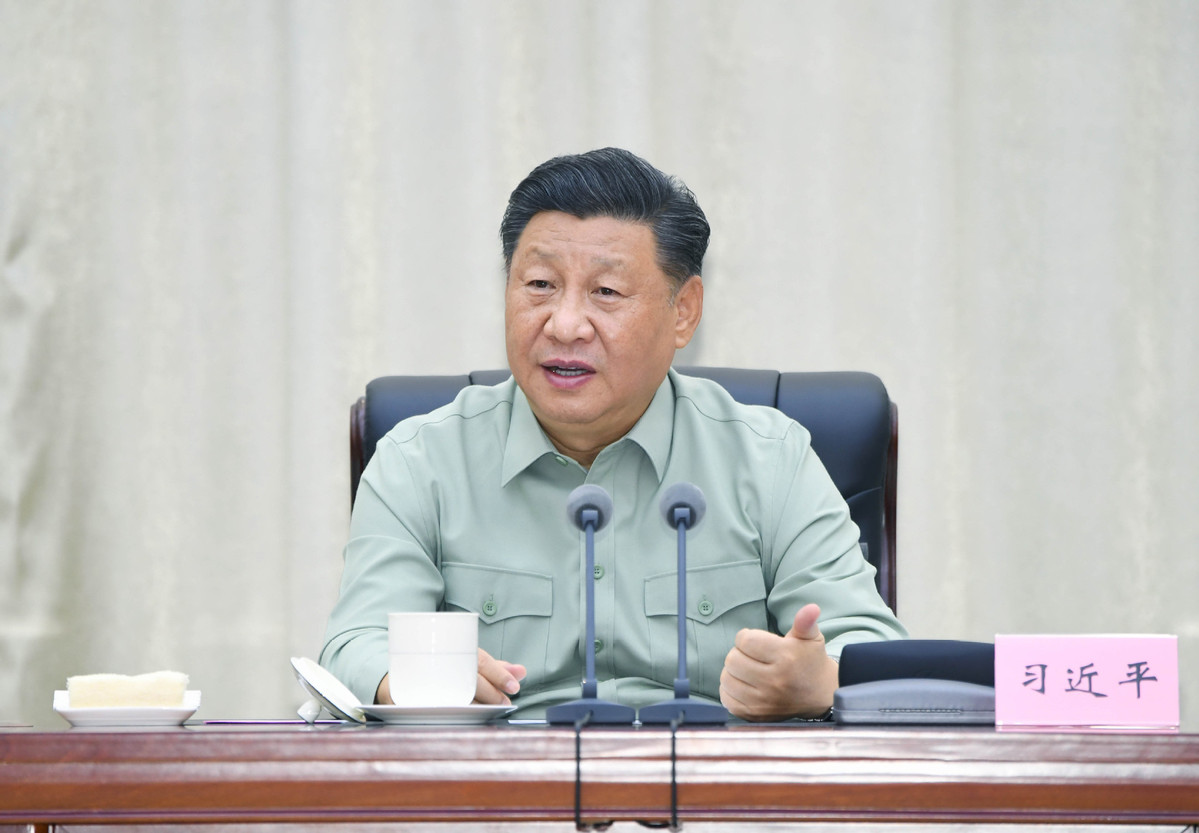 President Xi Jinping urged the Marine Corps of the People's Liberation Army Navy to turn itself into an elite force that must be integrated, capable, flexible and fast-responding as he inspected the service's headquarters in Guangdong province on Tuesday.
Xi, who is also general secretary of the Communist Party of China Central Committee and chairman of the Central Military Commission, said that to achieve this goal, the Marine Corps should fully implement the Party's military thought and strategies for the new era, study and explore its own management and operational patterns, speed up its transformation and improve its combat capability.
Xi said that all commanders and officers should concentrate on fostering their troops' combat preparedness and stay on high alert. More realistic battle training must be carried out to enhance skills and more efforts should be made to innovate in terms of combat theories, training methods and task planning, he noted.
He stressed that the Marine Corps is an elite amphibious fighting force that shoulders significant responsibilities in safeguarding national sovereignty and territorial integrity as well as China's maritime rights and overseas interests.
This was the first time that Xi has visited the Marine Corps, which is part of the PLA Navy and was overhauled in 2017 during the military reform launched by the president in late 2015.
Xi listened to Marine Corps commanders' reports, watched a documentary on the unit's development, and watched marines' training through a teleconference system. He welcomed the achievements made by the force in its development and operations since its reform in 2017.
The president said that the Marine Corps must enhance strategic planning for its growth and ensure that it can better serve the country's development, security and military strategies, as well as the PLA's modernization endeavors, the interservice joint combat system and the Navy's transformation efforts.
It should also explore the right development direction and objectives and then set clear road maps to accomplish those goals, Xi said.
Senior officials of the Marine Corps were also told to boost the joint operational capability of units in the Marine Corps and with other services.
The chain of command and logistics support network should be optimized to ensure the force can better cooperate with other elements in the interservice combat system, Xi said.
In addition, the president said that marines must uphold their good traditions and fighting spirit. He urged commanders to take good care of their troops and to encourage creativity and innovation.
Furthermore, Xi said that, as the COVID-19 pandemic has yet to be completely eradicated, the military must not relax its anti-virus measures.