Fighting poverty with firm vision and action
Share - WeChat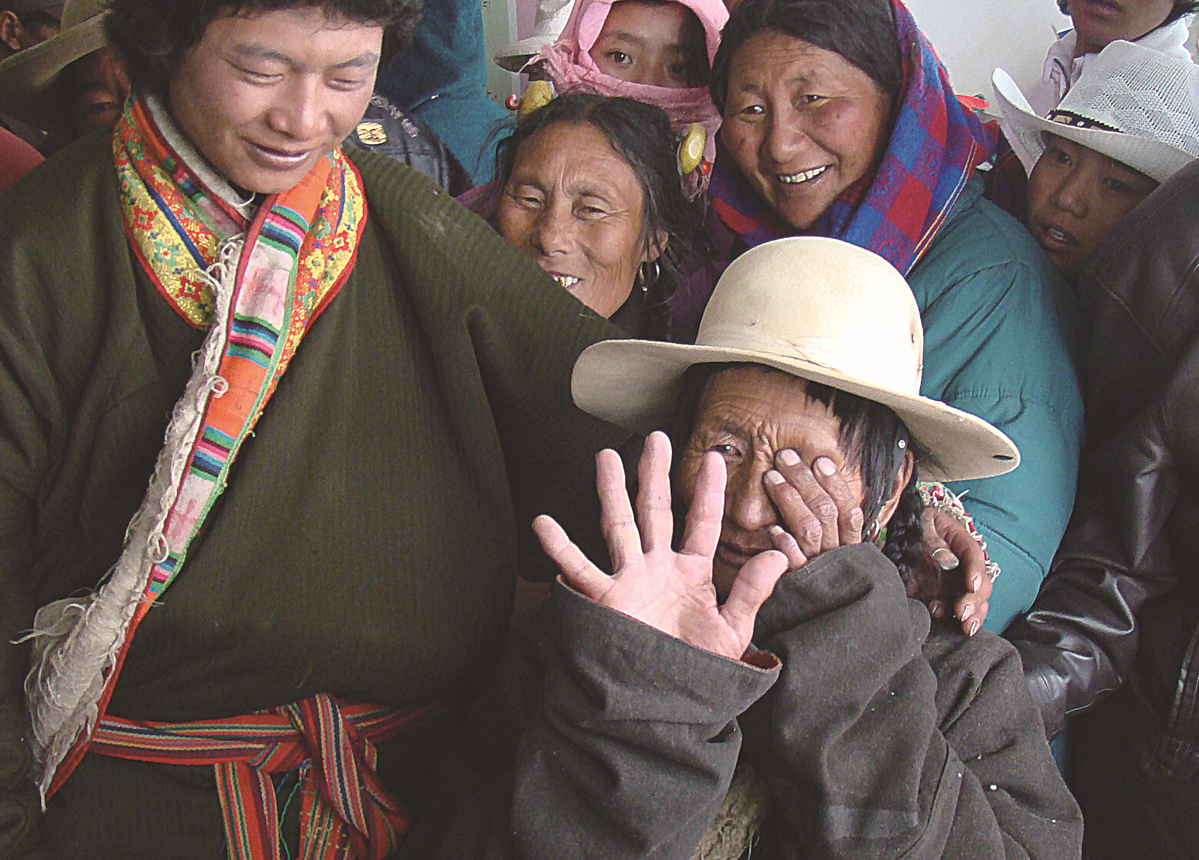 US social entrepreneur lauds Chinese poverty alleviation achievements that he says set them apart from measures elsewhere
Editor's note: As China aims to eliminate extreme poverty and be a "moderately prosperous society" (xiaokang shehui) in time for the 100th anniversary of the founding of the Communist Party of China next year, we talk to leading experts for their take on the country's commitment.
It was a simple eye operation, at the cost of a common morning latte and muffin in cities, that changed the life of the nomadic family on the Qinghai-Tibet Plateau.
"I have had a picture for years in my studio of someone who could suddenly see and the whole family was behind. And their faces were all lit up. Because suddenly at that moment, this relative could see. It was transformational not only for that individual, but for all of them."
The life-changing moment counts as one of the most gratifying experiences for social entrepreneur and environmental activist Laurence Brahm, in his work in helping China fight poverty in recent decades. Brahm is also a senior international fellow at the Beijing think tank Center for China and Globalization, and an award-winning documentary filmmaker.
From setting up community-staffed medical clinics to digging solar-powered wells in remote highland areas, Brahm has grounded his approach to improving lives on his Himalayan Consensus development paradigm.
The consensus is built on the key principles of protecting local culture and identity through sustainable business models that are practical, prioritizing the environment with green energy and water conservancy technologies, and preventing conflict and violence that can be caused when people are disempowered, he said.
Brahm, trained in the United States as a lawyer and economist, arrived in China 40 years ago and worked with the government on financial, banking and enterprise reform through the 1990s. He has written more than 20 books covering major topics such as economic development reform in Asia. And his films, including Searching for the Lotus-Born Master, a 2018 documentary on the 8th-century Buddhist luminary Padmasambhava, who helped spread the religion in China, have won numerous accolades.
Brahm said the whole approach to development, progress and improvement of people's lives can be traced to Asian culture and philosophies, as opposed to Western and US models that focus predominantly on capital and stock markets.
"Everything is interconnected, everything is important," Brahm said. "Also, in those philosophies, all life is important.
"And so we're not looking just about growth. We're looking at the overall health of an economy. It's about a thriving economy, a healthy economy. I think balance is important. This is so key in Asian culture."