Railway plan adds services in 4th quarter
Share - WeChat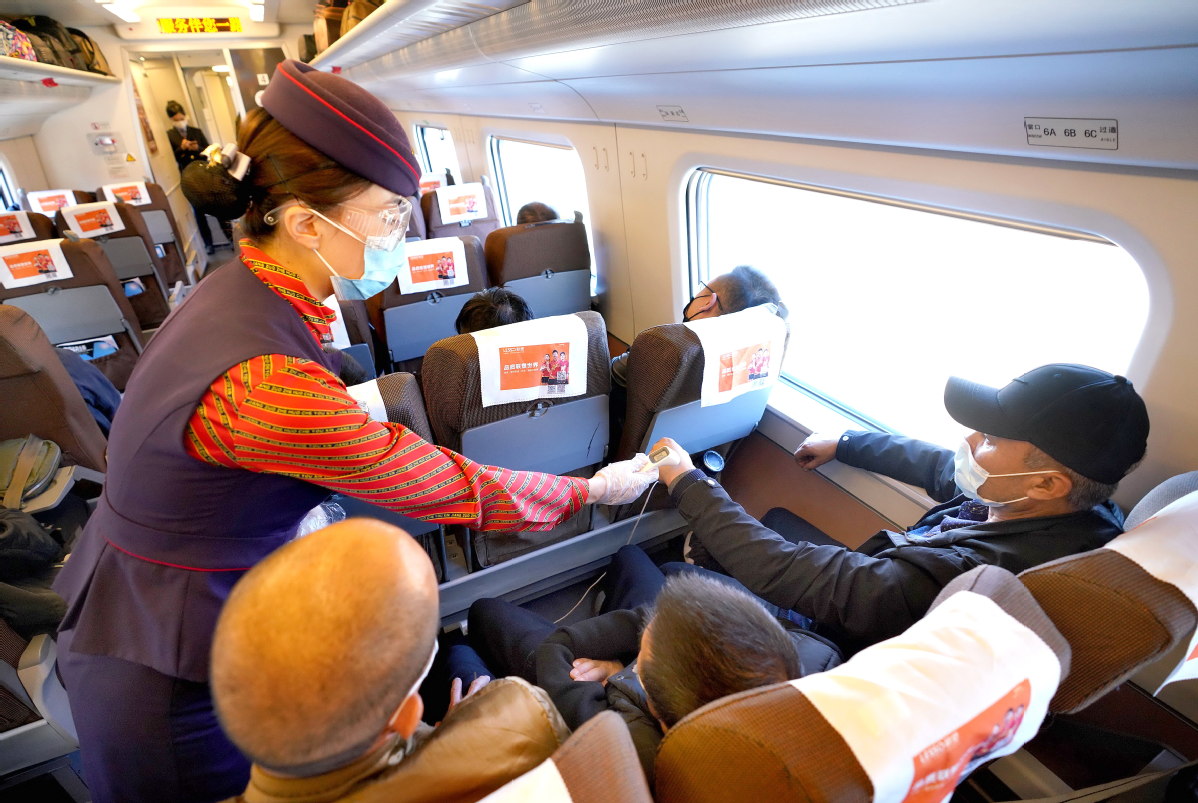 More passenger and freight trains to run on China's vast network of lines
A railway operating plan implemented on Sunday will boost China's passenger and freight transport capacity, the country's railway operator said.
Under the new plan, more trains have been put into service than in the previous quarter, with 9,800 passenger trains and 20,163 cargo trains to operate on the country's vast railway network, China State Railway Group said on Saturday.
The new plan will significantly enhance regional transportation capacity and facilitate regional economic integration more precisely, the company added.
Among the newly added passenger train services is the Quzhou-Ningde railway, linking Quzhou, Zhejiang province, and Ningde, Fujian province. The opening of the line connects eight cities and counties in the two eastern provinces with the rest of the country via rail for the first time, it said.
The 379-kilometer railway will operate seven pairs of trains a day running at 160 kilometers per hour, the company said, adding that more passenger train services will be added in the two provinces to bolster regional transport capacity.
One pair of trains represents a same-day return service.
The line linking Lanzhou, Gansu province, with Xining, Qinghai province, on the Lanzhou-Xinjiang High Speed Railway will also see increased service, with 24.5 pairs of high-speed trains operating each day this quarter, facilitating the construction of the Lanzhou-Xining city cluster.
The country's railway freight capacity has also been optimized as demand for cargo transportation enters its peak season, with demand for coal transportation to surge in the fourth quarter.
The company will allow more freight trains to operate on weekends, enabling the operation of an additional 42 pairs of trains compared with last quarter.
As one of the world's longest heavy-load railways for coal transportation, the Haoji Railway, which starts in Haolebaoji in Ordos, Inner Mongolia autonomous region, and ends in Ji'an, Jiangxi province, will operate 14 pairs of coal transportation trains a day this quarter, the company said.
In an effort to ensure a stable international supply chain, the company has also stepped up China-Europe freight train services with six newly added routes. Under the new plan, the country will operate 73 China-Europe freight train routes, it said.