Asymptomatic cases trigger emergency response in Qingdao
Share - WeChat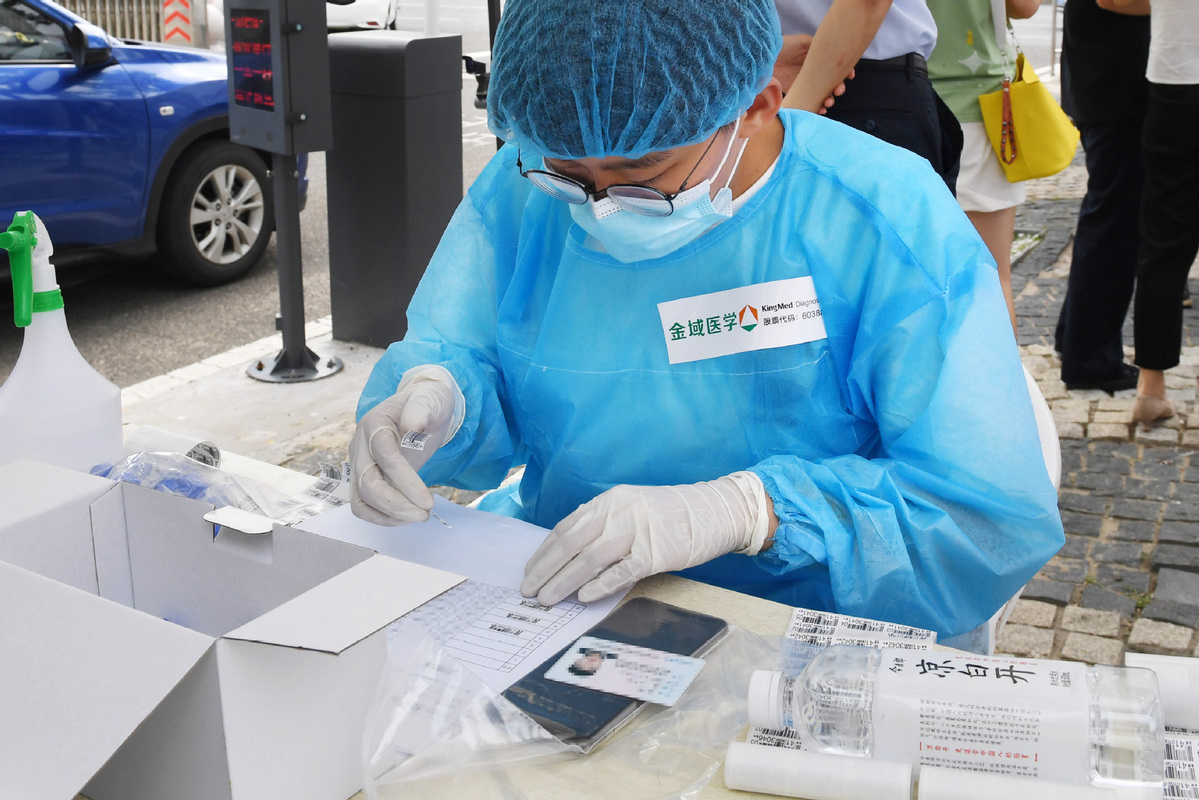 Qingdao city of Shandong province reported three asymptomatic cases of COVID-19 on Sunday, triggering an emergency response with series of measures such as conducting nucleic tests to all contacts and disinfecting their living and working places, the city's health authority said.
Based on the country's criteria on regional risks in coronavirus infection and spread, Qingdao with three asymptomatic cases will not increase the risk level, thus tourists arriving and leaving the coastal city will not have seen their health code changed, experts from the city's health authority said on Sunday.
According to epidemiological investigation, local experts said the cases were related to the city's chest hospital, where parts of its wards are isolated for treating COVID-19 patients from overseas.
One of the three cases, surnamed Han, 58, was admit to the chest hospital due to tuberculosis on Sept 9 and was discharged seven days ago. He went to a hospital near his living place to undergo nucleic acid testing since he planned to do re-examinations on Monday. The results came out positive on Saturday, as did the second result on Sunday. He was confirmed as an asymptomatic COVID-19 patient and is under medical observation in a designated hospital.
Another two cases are a couple. The wife, surnamed Jiang, 53, attended to a non-COVID-19 patient from July 21 to Sept 29 in the chest hospital. Her nucleic acid testing result was positive on Friday and the second result was the same the next day. She was confirmed as an asymptomatic COVID-19 patient.
Her husband, surnamed Shao, 57, is a taxi driver. He told health authority that he was wearing mask during his job and never talked to passengers. He went to hospital for treatment of cerebral infarction with mild symptoms on Saturday morning. He was required to undergo nucleic acid testing before the treatment, and the result was positive.
The couple is under medical observation in a designated hospital.
The city has launched an emergency response and traced all people who possibly have had close contacts with the three patients, including those with close contacts with the patients' close contacts, and they all will have nucleic tests immediately.
Hospitals, residential buildings and other places the patients where they were living and working have been all disinfected and have been closed to better control the spread, the city health authority said.
The update of the cases will be released as soon as possible, it added.