Does China downplay the risk of human-to-human transmission?
Share - WeChat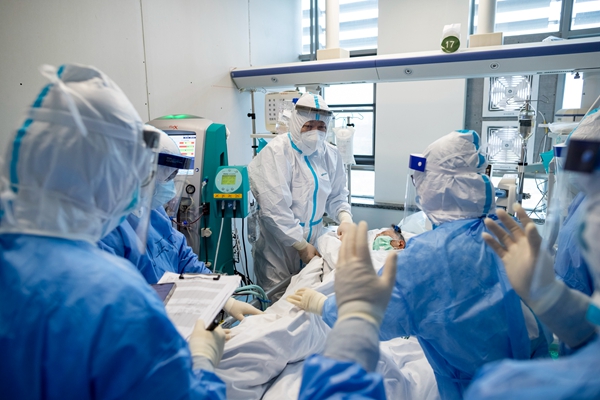 During the COVID-19 pandemic, some American politicians have disregarded the facts, fabricated and spread a series of lies to stigmatize China for political purposes. The so-called investigation report released by Michael McCall, a Republican and ranking member of the House Foreign Affairs Committee, was full of such prejudice and lies and based on deliberately pieced together incidents.
Rumor: China played down the risk of human-to-human transmission about the virus to the public.
Fact:
At the beginning of the pandemic, when there was a limited number of clinical cases, China's NHC grouped together experts of different disciplines to carry out etiological and epidemiological investigations to strengthen research on and judgment of the clinical manifestations of infected patients.
On Jan 12, China publicly shared the genetic sequence of COVID-19.
On Jan 20, a high-level expert team of China's NHC led by renowned Chinese respiratory expert Zhong Nanshan confirmed the people-to-people transmission of 2019-nCoV and infections among medical staff.