Does China provide inaccurate information about COVID-19?
Share - WeChat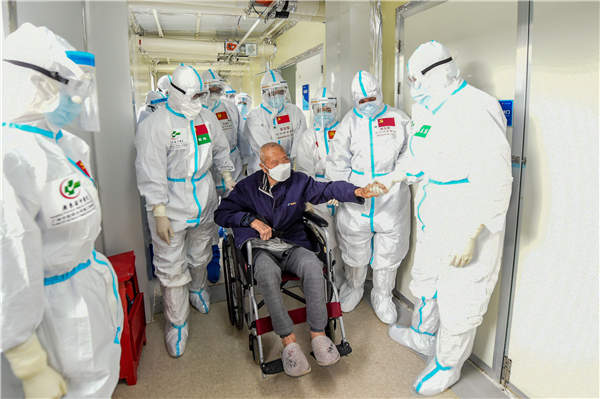 During the COVID-19 pandemic, some American politicians have disregarded the facts, fabricated and spread a series of lies to stigmatize China for political purposes. The so-called investigation report released by Michael McCall, a Republican and ranking member of the House Foreign Affairs Committee, was full of such prejudice and lies and based on deliberately pieced together incidents.
Rumor: China failed to heed the lessons of the 2003 SARS outbreak, providing inaccurate information about the pandemic in the early stages and covering up the truth.
Fact:
COVID-19 is one of the greatest challenges that humans have encountered in centuries. At the beginning of the pandemic, mankind knew little about the source of the disease, the incubation period, ways of transmission, the pathogenic mechanism, the transmission power, the source of infection, and people's immunity. It took researchers time to accumulate evidence and deepen understanding of the virus. Until now, humans' understanding of it remains quite limited.
At the outset of the COVID-19 outbreak, China, at the earliest possible date, took the initiative to release information to the public in an open, transparent and responsible manner and has communicated with the United States on many occasions about the pandemic.
According to "Timeline of China releasing information on COVID-19 and advancing international cooperation on epidemic response," China's regular briefing on the outbreak with the World Health Organization (WHO), relevant countries and regions and China's Hong Kong, Macao and Taiwan came on Jan 3, 2020. Also starting Jan 3, China began to inform the United States of the pneumonia outbreak and response measures on a regular basis.
On Jan 9, an expert team from the National Health Commission (NHC) made public a new type of coronavirus, initially identifying it as the cause of the viral pneumonia in Wuhan. China informed the WHO about the epidemic, sharing with the WHO initial progress in determining the cause of the viral pneumonia. The WHO released a statement, saying that the preliminary identification of a novel coronavirus in such a short period of time was a notable achievement.
On Jan 12, the China CDC, the Chinese Academy of Medical Sciences and the Wuhan Institute of Virology under the Chinese Academy of Sciences, as designated agencies of the NHC, submitted to the WHO the genome sequence of the novel coronavirus (2019-nCoV), which was published by the Global Initiative on Sharing All Influenza Data (GISAID) and shared globally.
"The WHO has been in constant technical communication with China since Jan. 3 on the severity, transmission dynamics and the possibility of sustained human-to-human transmission, the clinical course, and effectiveness of treatments, and the WHO has provided detailed information to the international community under the framework of the International Health Regulations (IHR)," Dr Gauden Galea, the WHO representative in China, told Xinhua on May 5.