Tunnel drilled on major China railway
Share - WeChat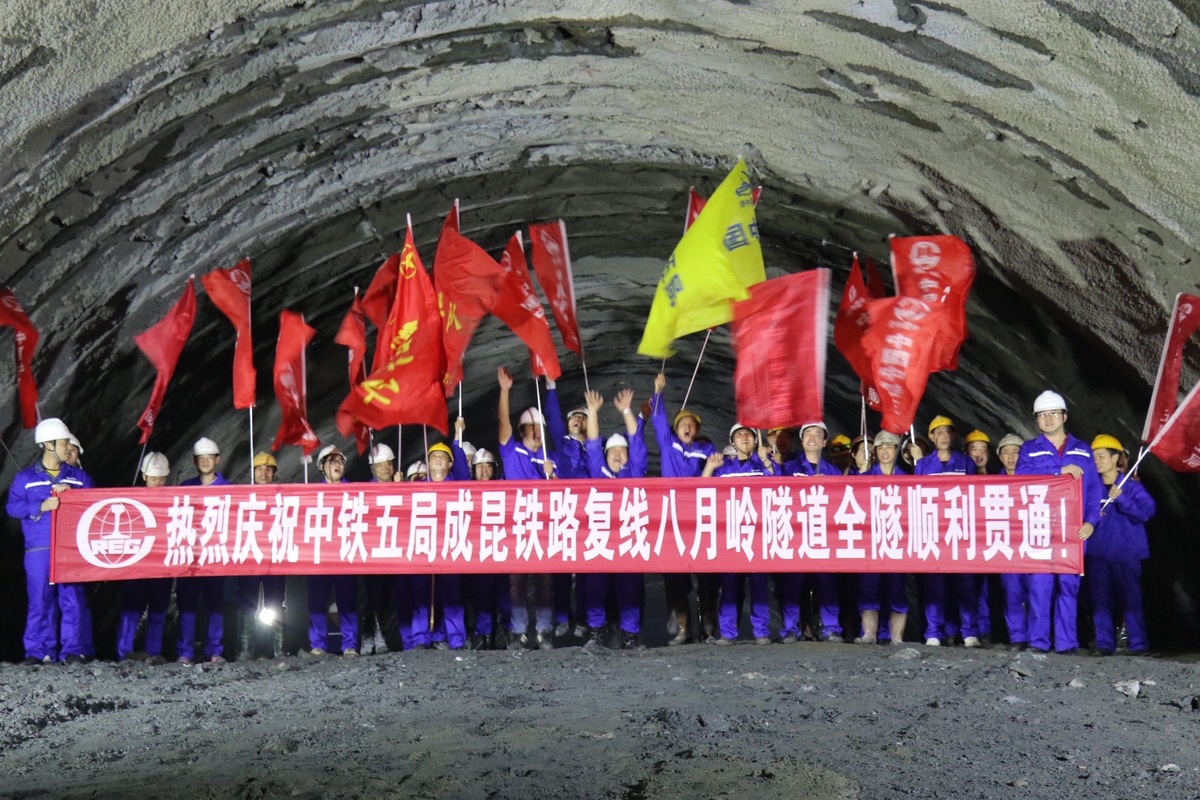 SICHUAN
Tunnel drilled on major China railway
A tunnel on the new Chengdu-Kunming railway was drilled through on Wednesday, marking a further step toward the completion of the whole railway project. The new Chengdu-Kunming railway, which runs almost parallel to an existing railway between the two cities, is a key project linking Sichuan and Yunnan provinces. The tunnel is on the Emei-Miyi section of the railway, the only section that has yet to be opened for operation, according to China Railway No 5 Engineering Group.
INNER MONGOLIA
Ancient tomb found in Inner Mongolia
Chinese archaeologists have discovered an ancient tomb in the Inner Mongolia autonomous region, local authorities said. Located in the Alxa Left Banner, the sandglass-shaped tomb is believed to date back to the late Bronze Age, according to the region's archaeological institute. Such tombs, ranging from 1,300 BC to 800 BC, are mainly distributed in China and the Gobi desert in Mongolia.