Two-wheeled safety advice offered by volunteers
Share - WeChat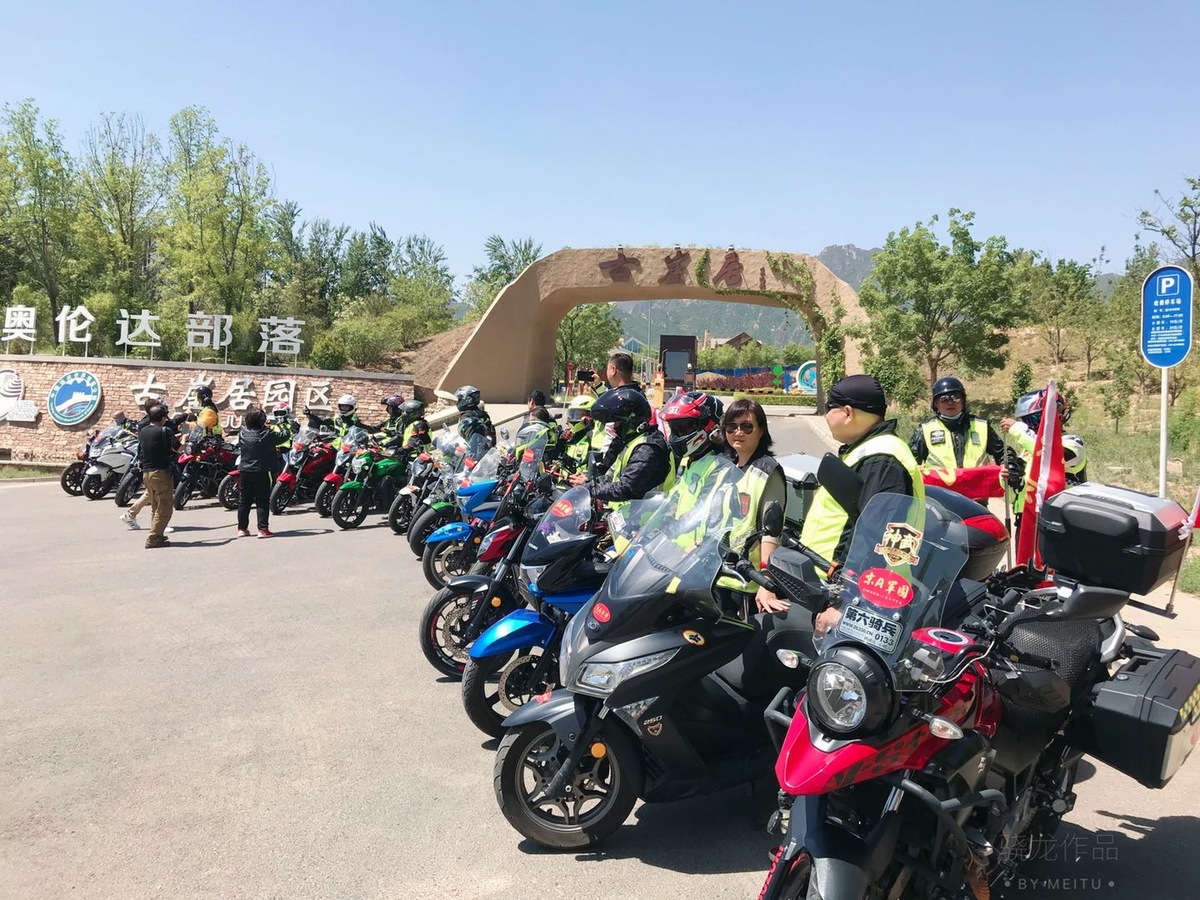 Guidance given to motorcyclists and scooter riders on obeying rules of road
On Mondays in autumn and winter, Hao Jixin often works as a voluntary traffic guide at busy crossroads in Beijing, offering safety advice to motorcyclists, scooter riders and drivers.
The 62-year-old only learned to ride a motorcycle about four years ago. She is a member of Beijing A Regiment, a motorcycle club in the capital that was founded in the 1980s and has about 2,000 members.
The members have been urged to act as volunteers offering guidance to ensure that road users obey traffic rules and stop their vehicles if people are using a pedestrian crossing.
The club has taken part in volunteer road safety activities since January 2018. Each weekend, the volunteers offer their services at crossroads in Xicheng district.
The club's founder, Li Ping, 63, known as "Madam Smile" for her happy personality, said, "As motorcycle riders, we always bear in mind that obeying the traffic rules is the most important thing for us while on the road, and we want to pass this advice on to more people."
Li said that when she formed the club more than 30 years ago, she set rules for motorcyclists who wanted to join. "They need to have the necessary licenses and permits, and must promise to obey the traffic rules-a prerequisite for us to consider them as members," she said.
The riders must also wear protective clothing and helmets when they take to the road, she said.
"The club is like a big family, with members coming from various walks of life, but they have the same enthusiasm for motorcycling. Safety is always the priority, but our members also have fun," Li added.
She has had a passion for motorcycles for more than 30 years. When she was in her 30s, two motorcyclists took her for a ride in the suburbs of Beijing, and since then, she has embraced the feeling of freedom when she rides on roads through the mountains.
"Weekends and holidays mean so much to me, because on those days I have time to ride through the outskirts of the city," she said.
Plans discussed
On Wednesdays, eight to 10 club members gather at Li's home to cook Beijing cuisine and discuss plans for the coming weekend.
In a corner of her living room, a map of China is dotted with little red spots, marking the places that Li and other club members have visited over the past decade.
Three-wheeled motorcycles, known as kuazi in the local dialect, were a fashionable means of transportation and entertainment among young people in Beijing in the 1980s and '90s, and even became part of pop culture.
However, in recent years, a large number of people, from commuters to delivery workers, riding motorcycles and scooters have frequently been blamed for breaking the traffic rules.