18 picked for nation's 3rd generation of astronauts
Share - WeChat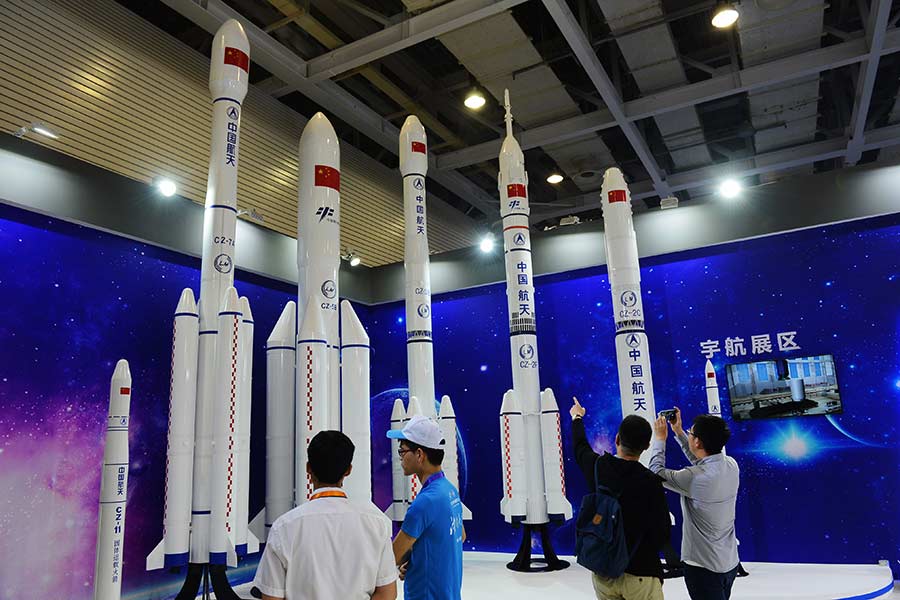 The third group of Chinese astronauts has been selected for the nation's coming space station mission, the China Manned Space Agency announced on Thursday.
The 18 new astronauts-17 men and one woman-are in three groups. Seven will become spacecraft pilots, another seven will be flight engineers and the last four will work as mission payload specialists, the agency said in a statement.
Next, they will begin systematic, sophisticated training before joining space missions, it said.
Before them, China had 21 astronauts from two generations. Among them, 11 have taken part in spaceflights during six missions.
The selection for the third-generation team began in May 2018 and involved three rounds of tests. About 2,500 applicants participated in the process.
The new pilots were chosen from aviators of the People's Liberation Army Air Force.
The flight engineers are former researchers or technicians in aeronautics, astronautics and other related fields, while mission payload specialists were selected from those involved in space science and through applications for China's manned space program, the statement said.
The space agency has not yet disclosed criteria for the new generation of astronauts. An expert with knowledge of the matter told China Daily on condition of anonymity that the criteria were different from those for the previous two generations because the new astronauts will be tasked with running the nation's future space station-a mission with more challenges and greater requirements than previous manned flights.
All of the previous Chinese astronauts were selected from pilots of the PLA Air Force who were between 25 and 35 years old, with height ranging from 160 to 172 centimeters and weighing between 55 and 70 kilograms. They must have no addiction to tobacco or alcohol, at least 600 hours of flight in fighter or attack jets and a good service record in the Air Force.
Once a candidate is admitted to the astronaut team, he or she has just a year to absorb knowledge in more than 30 subjects, including physics, astronautics and astronomy. They must pass all their exams in those subjects.
China opened its manned space program in the early 1990s and conducted its first manned spaceflight in October 2003. The nation has now conducted six manned spaceflights, totaling 68 days and 1,089 orbits of the Earth, while the nation's astronauts have traveled more than 46 million kilometers in space and conducted more than 100 experiments, officials said.
Chinese astronauts have also undertaken extravehicular activity, conducted several extended missions inside the Tiangong I and II space labs, and delivered a 40-minute lecture from space that was watched by more than 60 million students at some 80,000 schools.
According to government plans, the nation will start putting together its first manned space station around 2021.
A Long March 5B rocket will put the station's core module into orbit that year. Next, other components and astronauts will be ferried to the core module to assemble the station.
The multimodule station, named Tiangong, or Heavenly Palace, will be mainly composed of three components-a core module attached to two space labs, with a combined weight of more than 90 metric tons, according to the China Academy of Space Technology.
The space station is expected to be fully operational around 2022 and is set to operate for about 15 years, the academy said.